We're helping colleges and universities
navigate the COVID-19 crisis.
As the the COVID-19 (coronavirus) pandemic has an unprecedented impact on higher education, RNL is working tirelessly with colleges and universities to address the serious challenges brought on by this crisis. This page provides insights, resources, and solutions to help institutions address the serious challenges brought on by COVID-19. We will be updating it regularly with new information and resources.
Solutions to help campuses navigate the new challenges in enrollment and fundraising
RNL has introduced new solutions and adjusted current solutions to align with the "new normal" of COVID-19.
ENROLLMENT
Online Program Enablement from RNL and Kaplan
We have partnered with Kaplan to ensure learning continuity and a quality online learning experience for students.
Digital Engagement Solutions
Engage prospects, admits, and current students through remote campus visits, livestreaming, webcasting, personalized video, and other digital solutions.
COVID-19 High School Senior Survey
How has COVID-19 impacted the enrollment plans of college-bound seniors? Our research instrument allows you to assess seniors to find out.
FUNDRAISING
Remote Engagement
With Remote Engagement, you can keep your student ambassadors working and your donors engaged, even if your campus call centers are closed. This powerful feature is available through both the RNL Engage SaaS platform and the Digital Engagement Center.
Free Crowdfunding
Many campuses using RNL Crowdfunding Powered by ScaleFunder have used the platform to raise money for student emergency funds and other critical causes. Learn more.
Need advice about what to do next?
Our fundraising, enrollment, and student success experts are here to help you. Use the form below to let us know what you'd like to discuss and we'll arrange a time for us to talk.
Blogs from RNL experts about the COVID-19 crisis
Join the discussion online with experts and campus colleagues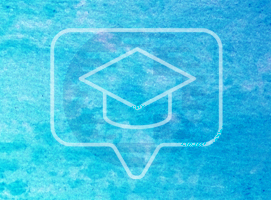 RNL has set up these social media resources and events to provide strategic guidance for campuses and a way for campus professionals to share their insights.
Watch our online panels on COVID-19 and higher education
More than 1,500 higher ed professionals participated in our two online panels on COVID-19. Watch these sessions to hear from RNL's experts about how campuses can adjust their strategies during this crisis.
Government resources for colleges and universities
Centers for Disease Control and Prevention (CDC)
Find interim guidance for administrators, guidance for student travel, administrator checklists, an administrator FAQ, and more.
National Institutes of Health (NIH)
The NIH provides current information regarding the transmission and severity of coronavirus disease along with prevention guidance.