Find industry-leading research for
sustainable enrollment and revenue growth
How do the best graduate and online programs consistently hit their enrollment goals? By guiding every decision with the right data that reveal the right strategies that deliver the highest ROI for every dollar spent.
That's why more institutions guide their decisions and boost their enrollment with RNL Market Research and Insights.
RNL provides the complete picture of what is driving enrollment and the true enrollment potential of your programs:
Which programs and skills are in demand by students and employers?
What capacity does the market have to grow enrollment for specific programs?
Which prospective students should you engage to maximize enrollment and revenue?
Make your programs more appealing, competitive, and profitable with the right market research
Maximize ROI by prioritizing large numbers of programs and focusing your resources more strategically.
Reduce enrollment drag by sorting programs that may be interesting to stakeholders, but with little demand among prospective students or employers.
Capitalize on market demand by determining whether a program should be offered in the classroom or online.
Perfect your program pitch to prospective students with messaging that resonates with them and drives their enrollment decisions.
Demonstrate value by leveraging real-time employment trends for each each program.
Turning Research Into Results
CAMPUS


Private institution in New England
GOAL


Provide market data to guide redesign of a faltering master's program
RESEARCH REVELATION


This campus was considering drastic actions such as a name change of the program to a restructuring of its format. But RNL research revealed they were focusing on the wrong audience—working professionals—when the program really attracted students using the program as a stepping stone to more advanced study.
RESULT


Without costly and time consuming program changes, by better understanding of who their audience was and what they were looking for in a program, the institution started reversing enrollment decline in less than 12 months.
CAMPUS
Midwestern public institution
GOAL
Optimizing allocation of limited marketing dollars among a dozen programs
RESEARCH REVELATION
RNL helped the campus profile similar programs to understand the mid-term trajectory of occupations related to each program, as well as profiling the configuration and positioning of similar programs in the regional market.
RESULT
Institutional leaders were able to make data-informed decisions on marketing allocations that aligned with market data and demand.
CAMPUS


Midwestern private institution
GOAL


Expand its market reach by identifying online programs with the highest potential ROI.
RESEARCH REVELATION


RNL's market research identified the online programs that would allow the institution to compete regionally as well as nationally.
RESULT


The identified programs saw more organic applications and conversions within six months.
Complimentary Consultation
Talk with our experts and learn how you can prioritize programs by growth potential, assess the market demand for new programs, and develop personas of potential students.
Free Consultation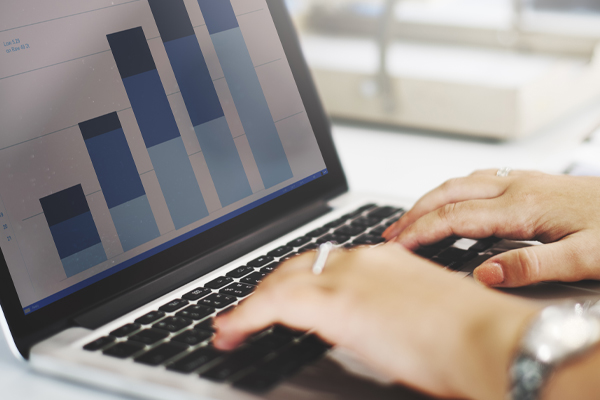 Set up your strategies for success using 3 key areas of focused research

PROGRAM PRIORITIZATION AND POSITIONING
Prioritize current programs by ROI potential and identify the most promising new programs. This includes an environmental scan and competitor profiling by program.

PRICE SENSITIVITY ANALYSIS
Analyze your competition, market, and student perceptions about the value of an education from your program.

AUDIENCE PERSONAS AND MESSAGING
We research the motivations and behaviors of your target audiences, developing the messaging that will resonate with them and increase their engagement.
Part of the RNL Enable Suite of Solutions
More insights from our experts