Drive donor engagement and elevate your fundraising results
with the most strategic solution for annual giving
How do you fight donor decline? That answer eludes most institutions. Nearly 3 out of 4 institutions we surveyed in 2018 said they experienced declines in donor participation. That's a trend that must be reversed if institutions want to sustain their fundraising success.
Why institutions need RNL Synergy
25-YEAR DECLINE
in alumni participation*
3 OUT OF 4 INSTITUTIONS
reported decreased alumni participation**
60% OF INSTITUTIONS
have flat or decreasing donor totals**
Sources: *VSE data, **Advancement Leaders Speak: Annual Giving Best Practices
Watch Josh Robertson, senior vice president for product strategy at RNL, discuss why campuses need a coordinated, data-informed omnichannel strategy to increase donor engagement.
RNL Synergy delivers an omnichannel fundraising solution to defeat donor decline
RNL Synergy is an integrated, data-driven solution that:
Identifies which donors are your best prospects
Deploys a strategic omnichannel mix to engage more of those donors
Amplifies the donor experience with compelling creative that taps into their passions
Delivers the best results possible within your budget.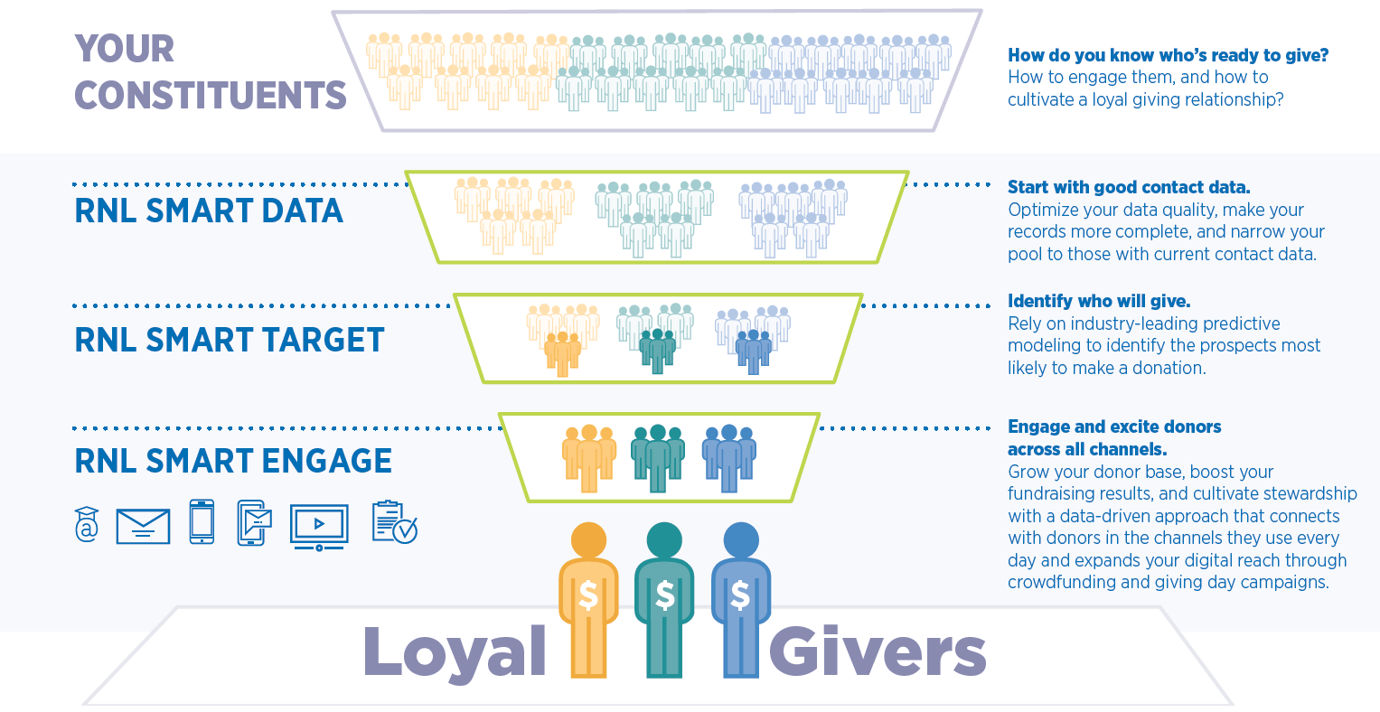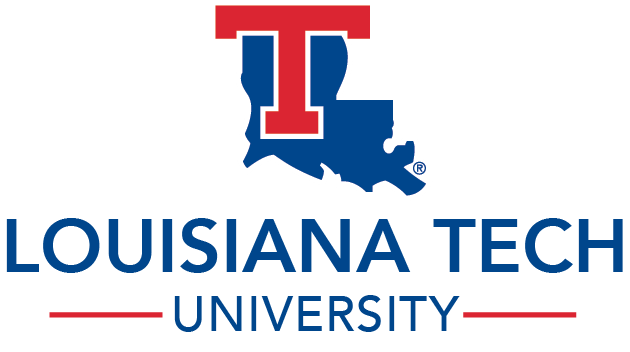 "The engaging omnichannel program included a mix of traditional and nontraditional channels, which helped us engage our alumni and exceed donor and dollar goals. We achieved the highest number of donors in Louisiana Tech history and have built a strong foundation for the future."
3 ways RNL Synergy drives your success
1. Expert consulting
RNL Synergy includes a seasoned annual giving expert who is dedicated to your program. Your expert develops your initial plan, coordinates your channel activity and mix, and works with you on the best initiatives to meet your goals.
2. Integrated omnichannel messaging
Your consultant aligns your communication channels so you optimize your outreach and engage the right audiences with the right messages in a single, strategic, evolving fundraising campaign.
3. Marketing automation platform
Personalize donor communication at scale with marketing automation that uses behavioral insights to drive engagement. The result: more targeted communications delivered more efficiently than ever.

What makes RNL Synergy unique?
One partner orchestrating integration between all channels
Strategic direction from seasoned fundraising experts
Flexibility to allow for program optimization
Data-driven program decisions
Regular program evaluation and course correction
RNL Smart View visual reporting solution
Read our research on Annual Giving
Read what higher education fundraising leaders told us about their annual giving campaigns, including:
How they reaching younger donors to build a foundation of future givers
Which fundraising activities they use the most
Which fundraising innovations they feel are the most promising for philanthropy
More Solutions for Annual Giving
Revolutionize your approach to donor engagement with advanced analytics make engagement smarter, omnichannel outreach that reaches donors in the channels they use every day, and flexible options for on-campus or off-campus management your student ambassadors.
Find the one fundraising software platform that allows you to reach donors with calling, texting, email, and personalized video.
Make fundraising campaigns easier, faster, and smarter with an AI-driven alumni engagement platform.
Amplify excitement among current donors and attract new ones with this customized crowdfunding platform.