enrollment
COVID-19 (Coronavirus) and Higher Education: Meeting the Needs of Your Campus Community During a Crisis
The COVID-19 (Coronavirus) pandemic is one of the most distressing events to impact higher education. First and foremost, the threat to the health and welfare of students, faculty, staff, alumni, and other constituents is alarming. Keeping campus communities safe and secure is of paramount importance.
The crisis also pushes colleges and universities into unprecedented challenges beyond the well-being of their constituents. How does an institution operate during an uncertain, fluid time like this? How do you continue to serve the current students, prospective students, alumni, and other audiences who are still looking to enroll, graduate, and engage with your institution? And do so in a way that meets both their needs and your institutional capabilities?
We are navigating these challenges with our campus partners right now, providing support so they can attend to the critical issues of safety and security while adjusting their outreach and operations. I'd like to share some of the strategies we are suggesting, as well as the steps RNL has taken as an organization during these kinds of circumstances.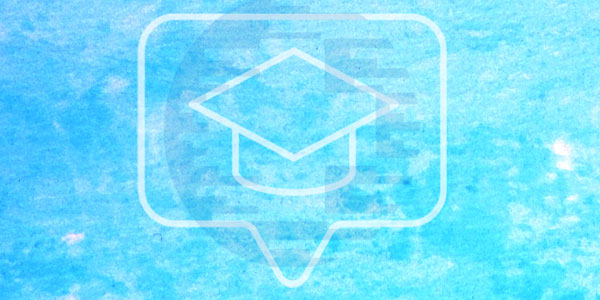 Planning for ongoing operations during adverse situations
It's best practice for organizations to have continuity planning so they can weather major disruptions like the coronavirus outbreak. Your campus may have some similar measures in place, but here are four ways we ensure we can serve colleges and universities during such an event.
A robust virtual infrastructure. The ability to work and communicate remotely is critical during any situation where safety requires campus closings and social isolation. We make sure we can serve our campus partners via online meetings, multiple communication channels, and electronic delivery of essential materials.
Cross-training and documentation for staff. Even in "normal" times, flu bugs, time off, and other everyday occurrences take team members away from their work. That's why we cross-train our staff and have ample documentation in place so other colleagues can step in seamlessly when needed.
Redundant data centers and computer locations. Perhaps not as relevant to COVID-19, but certainly a best practice for any organization so you don't lose valuable data if a centralized repository is compromised or lost.
Geographic diversity among staff. We have RNL experts located around the country for a number of reasons—to better serve campuses and provide regional expertise. It also allows us to minimize the impact of localized or regional disruptions.
Adjusting operations and outreach in ways that are appropriate
Many constituents will want to remain engaged during this time, and will be especially interested in how the COVID-19 outbreak relates to your institution. It's imperative that your engagement with them reflects the seriousness of this situation and addresses, to the extent possible, anxiety surrounding it. Furthermore, while the immediate impact of COVID-19 is top of mind, your constituents will still have goals they hope to achieve this year related to enrollment, educational completion, and their philanthropy.
Undergraduate and graduate enrollment
Again, safety is the most important consideration. Virtual events are an excellent way to ensure safe student engagement or communicate with prospective students if in-person events are suspended. Livestreaming, chat, webcasting, and other online interactions can help you immediately address concerns or questions related to fall enrollment.
Online enrollment
Online learners are best positioned to avoid disruption during the COVID-19 outbreak, but they still need to know if classes will proceed or will need to be rescheduled. Be prepared to adjust for students and instructors who fall ill or must attend to loved ones.
Yield, summer melt, and student retention
Maintaining high yield rates and avoiding summer melt will be even more important in the coming months because of the anxiety and uncertainty of how COVID-19 will affect the fall term. There are social engagement tools available that connect admitted students with your campus and with current students, increasing their engagement and likelihood to enroll.
Similarly, for student completion and student success, communicate clearly with current students about how disruptions in classes may impact them, alternative arrangements for continuing their studies, and reassurances about resuming their studies in the fall.
Donor engagement and philanthropy
It is understandable that advancement professionals may be reluctant to solicit donors at this time, and certainly campuses need to be sensitive in their messaging. However, keep in mind that crises like these may also increase donor support for causes related to medical and scientific research, education for STEM or medical/nursing programs, or helping those impacted medically or economically by the epidemic. Digital crowdfunding campaigns are a fast and flexible way to give donors a chance to support specific purpose-driven projects.
As with prospective students, using personalized video, texting, email, and virtual meetings can also help you stay connected with alumni, parents, and friends, especially if traditional outreach methods like phone are unavailable if a student engagement center closes.
Find additional resources on the crisis
Check our COVID-19 and Resources for Higher Education page for the latest insights from RNL's experts, links to government resources, and more.
How can we help you?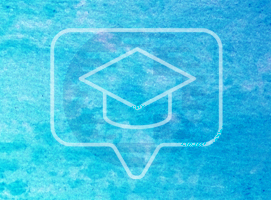 Our mission is to serve higher education, and all of us at RNL are ready to serve you. Our team stands ready for any consultation requests to discuss how you can address these challenges and meet the needs of your constituents.
As we navigate this time of uncertainty together, I want to reaffirm our commitment to your continued success. I hope that you and your loved ones are well, and that you will look to RNL if we may provide any assistance.
Talk with our experts
---
About the author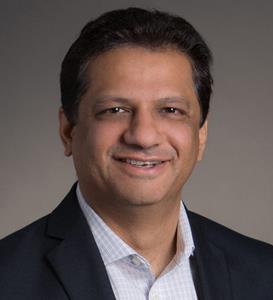 Dr. Sumit Nijhawan is president and CEO of RNL and oversees all aspects of the business, which serves more than 1,900 campuses and nonprofits each year to maximize results across a connected student lifecycle, including enrollment, student success, and fundraising.