Graduate and online student recruitment that is cohesive, collaborative, and continuous
To recruit today's graduate and online students, you have to be immediately responsive, mobile, nimble, and relevant. You not only have to appear at the top of search rankings but deliver differentiators that convince a prospective student your program is the one for them. You have to  engage the students you want through their mobile devices at every available opportunity.
RNL Graduate and Online Recruitment leverages the right array of digital tools to keep your inquiries and applicants engaged until they enroll. No other enrollment firm, marketing agency, or OPM brings together decades of experience, data-driven insights, and dynamic digital marketing the way we do.
Uncover the ideal approaches through the RNL Innovation Lab, which tests, evaluates, and perfects the very latest tools for the benefit of our partners.
Tap into a half century of enrollment experience with a firm that has partnered with more than 3,000 colleges, universities, graduate programs, and professional schools.
Make connections with students 24/7/365 through the digital engagement center platform that brings together email campaigns, calls with visual caller ID, texting, personalized videos, and actionable analytics.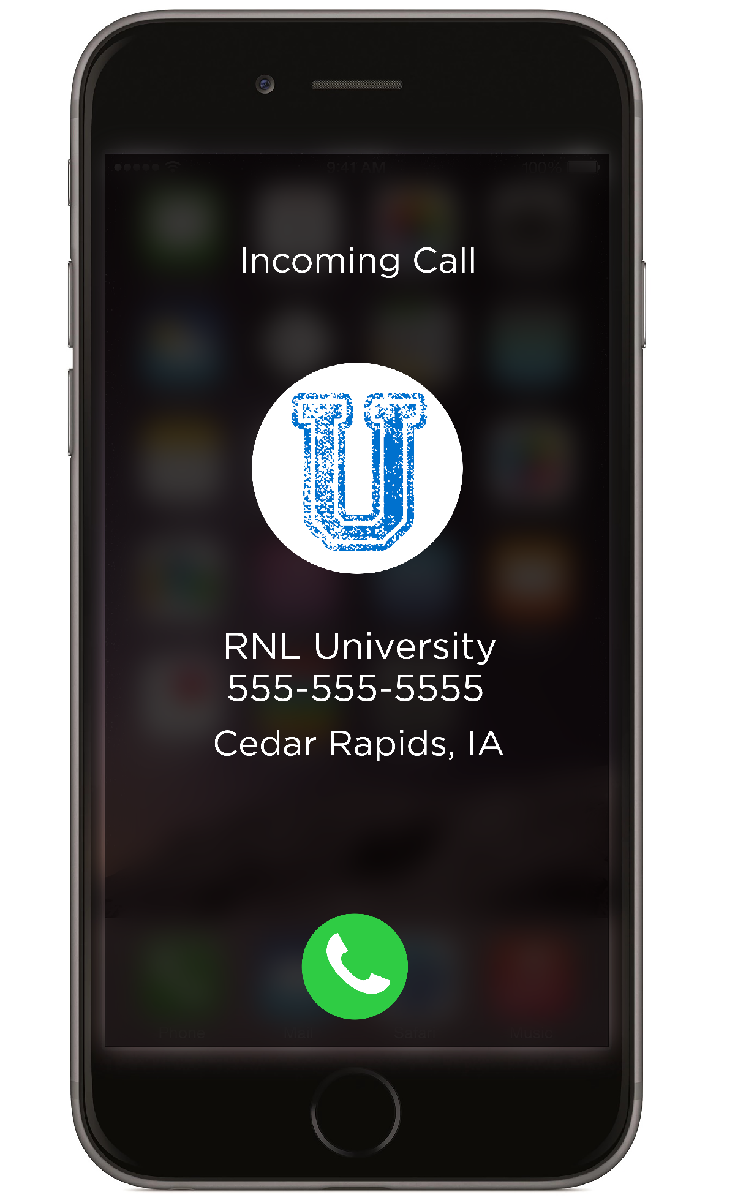 We create more engagement opportunities with students through omnichannel outreach such as visual caller ID (above), personalized video, live streaming, P2P texting, 1-to-1 emails, and other personalized digital engagement.

Results with RNL:
Boosting graduate and online enrollment
35%
increase in application rates
26%
increase in application completion rates
3x
increase in enrollment year over year
Complimentary Consultation
Schedule a recruitment strategy discussion with our graduate and online experts. We will listen to your goals and share insights on how you can reach them.
Request Now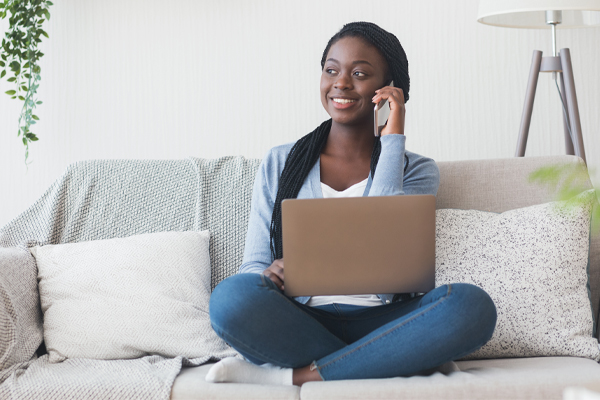 RNL provides tech-enabled customizable and flexible conversion strategies
Lead Qualification

Your inquiries lead busy lives, and they research, apply, and enroll in a program much more quickly than traditional undergraduates. How and when you engage with them makes a huge difference.  Powered by marketing automation, RNL uses a dynamic mix of channels designed to engage with students, assess their attitudes toward your institution, identify their specific needs, and engage them responsively to drive them to apply.
Application Marketing

A strong pool of completed applications is often not enough to meet your enrollment goals. Cultivation and courting of individuals extends from first contact, to starting of application, to submission of application. We find the right mix of engaging messages and delivery solutions for you, developing a customized multimedia approach that leverages constant research on best practices to find the approach that's optimized for your enrollment goals.
Yield Optimization

Maximizing yield means that recruitment and cultivation need to continue after a student is admitted—to avoid the kind of "melt" that undermines your enrollment and depresses your net revenue. RNL works with you to develop and deploy messaging and content designed to keep admitted students engaged and convey the value, convenience, and benefits of enrolling in your programs.
Full-Funnel Reporting

RNL deploys interactive, cloud-based dashboards that bring the most up-to-date KPI data to partners in easy to use and actionable formats. Vital insights from website analytics (Google Analytics, Google Tag Manager) and digital campaigns (Google AdWords, Facebook, LinkedIn) are seamlessly integrated with automated and regularly scheduled imports of data from media buys, which enables marketing reporting across all channels and across the recruitment cycle.
In addition to our dashboard, we have regular (weekly/bi-weekly) performance and strategy discussions to review campaign highlights, discuss recent insights and trends, provide an overview of recent optimization work, and discuss recommended or requested changes in strategy.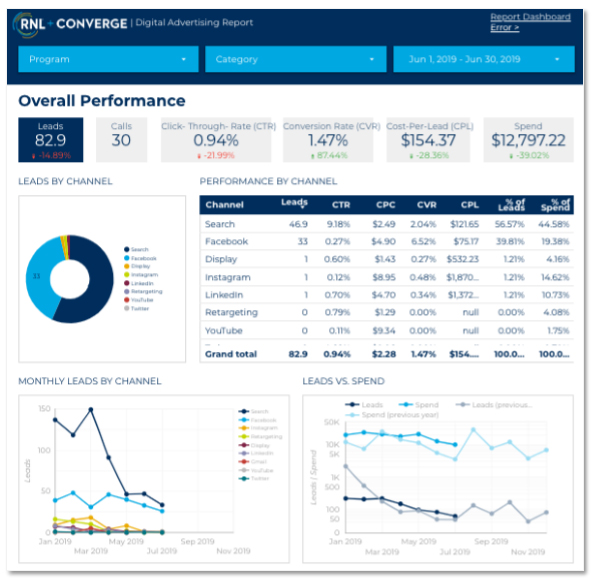 Collaboration that keeps your campus in control
In all that we do, RNL collaborates with your team to develop strategies that capture and reflect your brand identity, core messaging themes, and strategic institutional objectives. We leverage proven best practices in content, visuals, and user experience to increase conversions. Our team will also A/B test visuals, messaging, and other components to ensure we are continuously optimizing based on how audiences are engaging and converting. We want your team to gain knowledge with everything we do–it is part of our commitment to "radical transparency."
Part of the RNL Enable Suite of Solutions
More insights from our experts