enrollment
How COVID-19 Is Affecting Digital Recruitment
New Normal. That phrase has been used repeatedly over the last few weeks to describe our adjustments to the ongoing coronavirus situation. RNL's work with 1,900+ college and university partners nationwide has provided a unique glimpse into how institutions have adapted to this situation, and frankly, we are impressed.
Higher education's new normal means: staff working remotely, mostly vacant campuses, online learning for students who never signed up for it, and the unknown.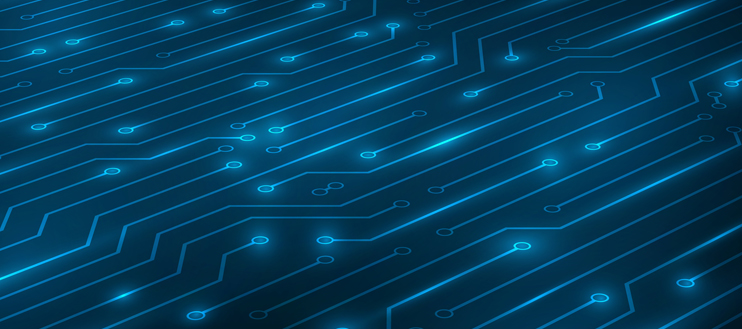 Similar to many around the globe, the unknown is what worries campuses the most. One particular unknown is how this crisis will affect recruitment efforts, especially in the digital realm. There are two competing hypotheses on how the crisis will change or challenge digital recruitment.
We will see an increase in digital advertisement performance as a result of prospective students, parents, and influencers spending more time online.
We will see a decrease in digital advertisements performance as prospective students, parents, and influencers spend more time focused on other pressing issues.
Digital performance data comparisons
Because of our broad network of campus partners, RNL has access to millions of digital data points and a very talented team that has been tracking performance throughout the crisis.
We were hyper-focused on March 2020 data as that was when we saw the highest effects of COVID-19 on-campus operations. Here are a few interesting observations:
20% decrease in new user web traffic from paid digital ads compared to March 2019
4% increase in session time from users coming from paid digital ads compared to March 2019
59% increase in conversion rate compared to March 2019
34% decrease in cost per lead (CPL) compared to March 2019
60% increase in "online classes" Google searches over the past 30 days
Decrease in web traffic
While it is too early to draw significant conclusions, these data support the second theory that "prospective students/parents will spend more time focused on other pressing issues." However, the early indicators should not be reason to panic and reduce your media investment. We know the situation with the coronavirus changes rapidly and every day we learn more.
Session time increase
Although web traffic from paid digital ads has decreased, one positive note is that users are spending more time on your website. Most likely they are searching for COVID-19 updates regarding their interested program.
Multiple campuses have reported a significant increase in new user traffic, mostly related to COVID-19 webpages. One such client saw a 33 percent increase in new user traffic in March (28 percent could be attributed to COVID-19 related webpages).
Additionally, users are increasingly searching for online class options. These findings emphasize the importance of both having COVID-19 admission updates on every programmatic page as well as publishing online program options.
Increase in conversion rate + decrease in cost-per-lead (CPL)
There was actually a significant increase in conversion rate as well as a decrease in CPL. These results could be a product of reduced competition due to some campuses reducing ad spend, which is positive sign for campuses looking to gain ground and market share. Universities that either continue with the same ad spend levels or increase their levels will be rewarded with a substantial lift in lead volume and a possible reduction in CPL.
Strategic adjustments to move our campus partners forward
It is likely that once everyone settles into their new normal, we will see a return to previous baselines. In the interim, we remain committed to attracting the right candidate, delivering the right message, and increasing the efficiency of your ad spend. Here is what we at RNL are doing as an agency to minimize the digital recruiting impact:
In an effort to counteract the increase in "COVID-19" Google/Bing searches, we have added "COVID-19" broad match negative keywords across all our campaigns. This will ensure that the user will easily find important coronavirus updates on your website, while also preserving ad spend.
In light of the increase in Google searches, we are shifting budget to highly searched keywords such as "online classes".
As most programs are going online and some even offering "test-optional" admission, we have also urged campuses to update their ads and landing pages with appropriate matching content.
As an increasing number of younger children spend time online, we have generated a list of popular children YouTube videos and websites to exclude from our targeting.
Let's talk about how to adjust your digital advertising strategies
It is far too early to give a definitive answer on how COVID-19 is affecting digital recruitment. However, all early indications point to staying the digital course while implementing the strategies we proposed above. This is an ever-changing situation, and we will continue to monitor the situation as it evolves.
If you are interested in how your campus can get a digital leg up on your competition during these critical times, schedule a free consultation with one of our enrollment strategists today.
---