Ensure that your CRM is aligned and optimized
with your enrollment goals
Data integration and optimization are more critical than ever to enrollment management, powering everything from analytics to student recruitment campaigns to personalization at scale.
Now RNL can help your institution optimize your CRM to increase efficiency and effectiveness. Our experts can help you with:
Enhanced communication flows—Target the right students with the right message at the right time.
Data integration services—Ensure seamless exchange of data between your CRM and RNL.
Implementation acceleration—Get your new CRM live quickly and take advantage of the core capabilities of the system.
Assessment and remediation—Audit your configuration and receive recommendations to align your CRM with your institutional goals.
Training and expert guidance—Maximize the effectiveness of your CRM with training and strategies from RNL's experts.
We work within your systems to build campaigns
Our CRM and enrollment experts help you build your own enrollment marketing capabilities inside your CRM for:
Student search campaigns
Application generation campaigns
Yield campaigns
Watch our webinar to learn more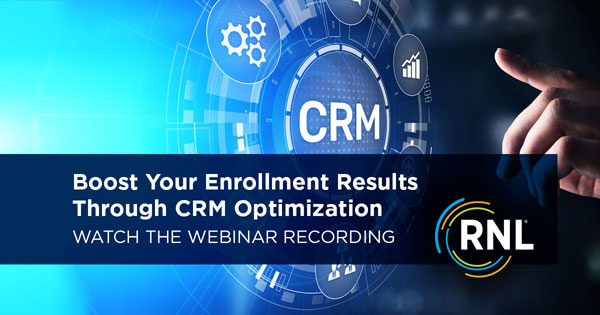 Learn how you can optimize your CRM to power your student search campaigns and meet your enrollment goals. Watch now.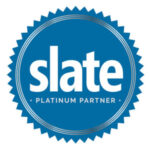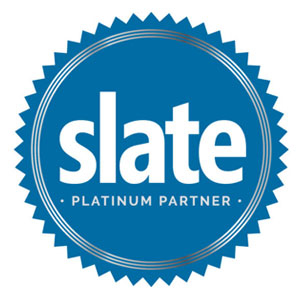 RNL is a Slate Platinum Partner
Why more colleges and universities trust RNL for enrollment management

8.3M
inquiries generated & managed over the past 3 years

3,000+
institutions have partnered with us

MORE
experienced experts than any other higher education firm
Complimentary Consultation
Talk with our CRM and enrollment experts to find out how we can help you optimize your CRM and make a greater impact on your enrollment campaigns.
Request Now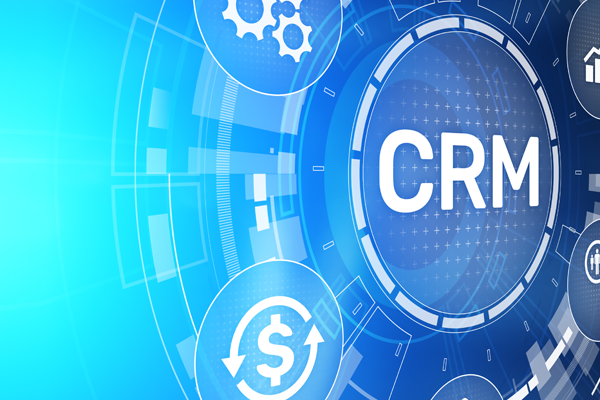 Data integration for real-time insights
We can implement and/or optimize your CRM integration template to ensure efficient two-way data transfer between your CRM and RNL.
See immediate insights into your enrollment strategies
Make adjustments quickly to assess and maximize the effectiveness of your strategies
Increase efficiency and ROI
Real enrollment insights from experts who have been in your shoes
Our robust roster of marketing and student recruitment experts have vast experience and are former campus professionals who have served as enrollment managers and campus leaders.
Enhanced communication flows: CRM Optimization + Enrollment Expertise
Combine our CRM optimization capabilities with RNL's unparalleled marketing and recruitment expertise. We will amplify the impact of your recruitment communications to target and engage the students you want.
Reach the right students at the right time with the right message
Continuously optimize your flows to strengthen the impact of your communications and achieve greater outcomes.
Combine CRM optimization with our award-winning higher ed marketing—recognized with 26 awards at the most recent Educational Advertising Awards, including best in show.