Get an expert-guided, data-informed plan for advancing your goals
for enrollment, student success, and fundraising.
What can you do to make immediate impact on your enrollment strategy, student outcomes, fundraising program, and campus efficiency? How can you strengthen your institutional influence and market position?
Ask for an RNL Campus Opportunity Analysis to remove roadblocks and uncover new paths to success.
Virtual analysis now available
Your RNL consultant can conduct a Campus Opportunity Analysis virtually,  allowing you to get all the data and insights of the the analysis even if an on-campus visit is not possible.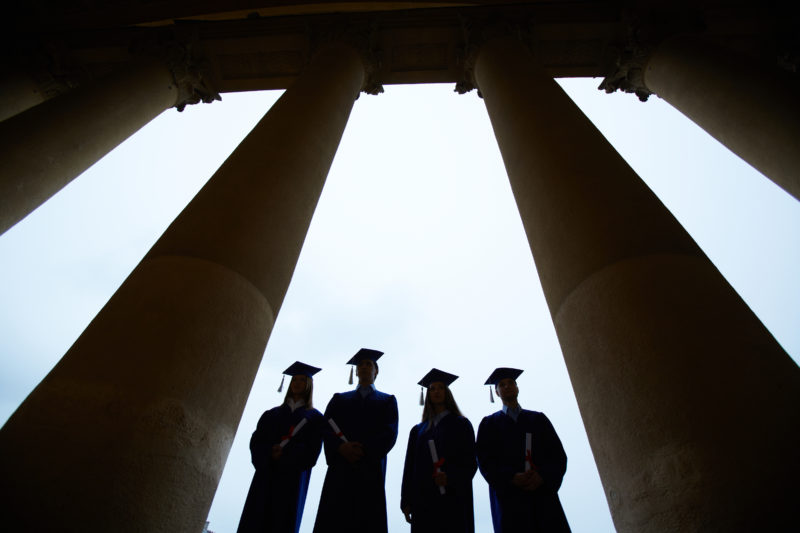 Receive a two-day, customized analysis
with a higher education expert.
An RNL consultant will visit your institution and conduct an on-campus review of your greatest challenges and opportunities (for a nominal fee). Campuses have asked RNL to analyze topics such as:
Enrollment growth and shaping
Alumni engagement and fundraising
Student search and recruitment
Major and planned giving
Student retention, completion, and career success
Digital marketing and communications
Fiscal management
Campus positioning and planning
What you receive
Assessment
Pre-visit assessment to inform the analysis.
Consultant Visit
Two-day, on-campus visit from a consultant, with interviews of key campus staff.
Exit Briefing
Exit briefing with findings and recommendations.
Presentation
A copy of the exit briefing presentation.
The analysis will include immediately actionable recommendations as well as ways RNL can partner with your campus to achieve your desired goals.
What campus leaders have said about the RNL Campus Opportunities Analysis
"Great job focusing on the highest areas of need for improvement."
—Large public on the West Coast
"Grasped the unique characteristics of the institution quickly."
—Small private on the East Coast
"Gave us some specifics and fresh ideas."
—Regional public in the South
"Thorough and thoughtful, recommendations spot on."
—Mid-size private in Southwest
"Very well received by the campus community."
—Regional public in the Midwest
"Thankful that the analysis provided a range of opportunities."
—Large private in the Northwest
Why trust RNL to conduct an RNL Campus Opportunity Analysis?
1,900 COLLEGES AND UNIVERSITIES
work with us each year.
MORE THAN 150 HIGHER EDUCATION EXPERTS
in enrollment, student success, and fundraising
DATA FROM 6 MILLION STUDENT RECORDS
provide industry-leading insights and benchmarks
$1 BILLION IN PHILANTHROPIC COMMITMENTS
raised for our campus partners