For college students at the mid-point
of their first year
Build on the success of your first-term interventions
with this online survey of college students' needs at mid-year
The Mid-Year Student Assessment (MYSA) is the follow-up survey to the College Student Inventory (CSI) and is compatible with CSI Form B and Form C. It examines the non-cognitive, motivational needs of your students at the mid-point of their first year and shows you how to adjust your interventions to meet students' current needs and receptivity to assistance.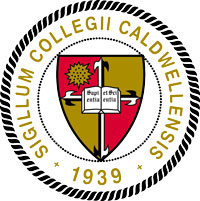 "The data from the Mid-Year Student Assessment are very rich, providing us with information on how students are doing at this time. Advisors receive information on students who intend to transfer or are undecided about their future college plans."
Have a question about the Mid-Year Student Assessment,
or about student retention strategies?
Send us an email or call 1-800-876-1117 and ask to speak to our student retention strategists.
Learn how to use the MYSA to:
Identify which students are at risk and receptive to assistance.
Intervene with students earlier, when the chance for success is greater.
Make retention strategies more effective and efficient by basing them on reliable student data.
Compare changes in college student motivations over the course of the first term
You can administer this follow-up survey at the end of the first term or at the beginning of the second term, and then compare the results to the data from the College Student Inventory you administered at the beginning of the first term. The resulting data:
Identifies changes in students' academic and social needs and concerns, providing a springboard for mid-year action planning and follow-up.
Determines where there are gaps between students' receptivity to support services at the beginning of the year and students' actual usage of services by mid-year.
Pinpoints the college completion plans of students at mid-year: You learn which students expect to complete their degrees at your campus, transfer to another institution, withdraw, or are unsure of their plans for the next term.
Determines which campus services students utilize the most.
Provides updates on individual student's receptivity to campus services at mid-year.
In addition, this CSI mid-year post-test assesses students' satisfaction at mid-year with nine aspects of the campus experience, creates benchmarks for end-of-term progress, and allows you to add up to 10 customized, campus-specific items.
Technology to support and manage your student success efforts
Retention Data Center
The Mid-Year Student Assessment gives you access to the online Retention Data Center, a fully customized portal where you can manage and filter your data, run reports, and share information with key retention colleagues. Learn more.
RMS + Essential Student Success (powered by Othot)
This combined solution marries the power of motivational/non-cognitive indicators with the best in class analytics provided by Othot Essential Success to give campus leaders both broad and deep insights into risk patterns, and intervention opportunities, for targeted groups of students, leading to a direct impact on improving retention and graduation rates.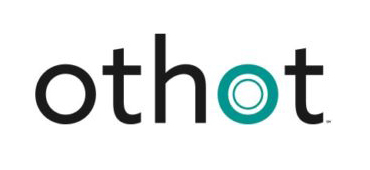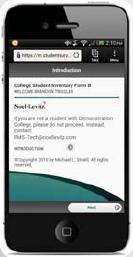 Mobile device administration
Students can take the Mid-Year Student Assessment on mobile phones and tablets.
Plus you can administer all assessments through an online dashboard.
Get online access to your assessment data along with accompanying reports for students and staff
You have immediate access to the data through the Retention Data Center. You receive the following standard reports, and can also create a wide range of custom reports using data filters. (Click links to see each sample):
Student Report—Shows students how their strengths and needs are evolving as they continue their college careers.
Advisor/Counselor Report—Provides detail to make advising/counseling conversations more student focused and action oriented.
Summary and Planning Report—Provides cohort and individual student information for strategies and prioritized outreach.
Implementation support
For information on administering the Mid-Year Student Assessment, see our frequently-asked questions and our implementation guidelines.
Read the research report
Changes in Freshman Attitudes Following a Semester of Classes and Interventions
Additional Solutions for Student Success
RNL Student Success™
Discover the most comprehensive way to nurture and develop successful students from pre-enrollment through graduation.
RNL Student Retention Predictor™
Identify student retention risk factors through advanced analytics.
RNL Retention Management System Plus™
Increase retention and completion with these early-alert and motivational assessments.