Join Us for These In-Person Events and Webinars
Each year, thousands of college and university professionals participate in our conferences,
workshops, and webinars. We put out new webinars and events regularly so check back often.
This two-day forum for campus executives will show you how to stay ahead of emerging higher education trends and position your campus for long-term success
Learn More About this Event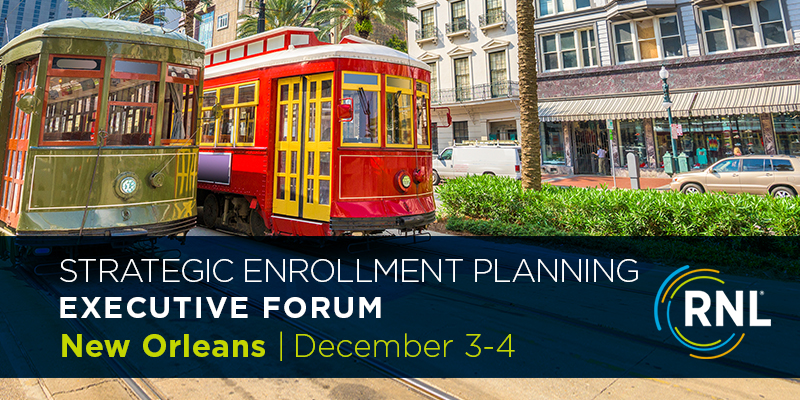 Upcoming Events & Webinars
Webinar
Join RNL's team of fundraising veterans to discuss how to attract and retain more donors in a challenging fundraising environment with tons of competition.
Webinar
Your campus visit plays a crucial role in the enrollment decision for students and their parents. Attend this free, one-hour webinar to learn how you can better engage these parents.
Conference
The Ruffalo Noel Levitz National Conference will cover topics in enrollment management, student success, and fundraising management