Join Us for These Events and Webinars
Each year, thousands of college and university professionals participate in our events and webinars. We put out new webinars and events regularly so check back often.
Join us for an interactive online forum for campus leaders. You'll learn directly from experienced strategic enrollment planning experts as you analyze fiscal, academic, and resource challenges in order to create a plan that will help your institution thrive.
Learn More About this Event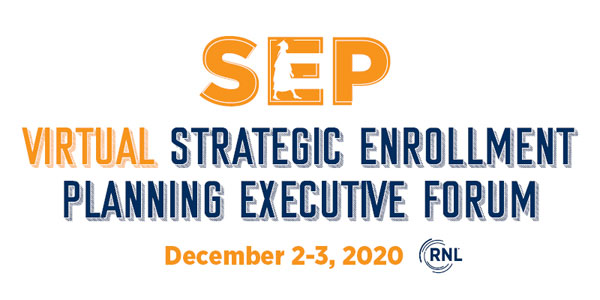 Join us for this one-day virtual online and graduate enrollment summit. Hear from enrollment experts and campus professionals about the latest strategies.
Learn More About this Event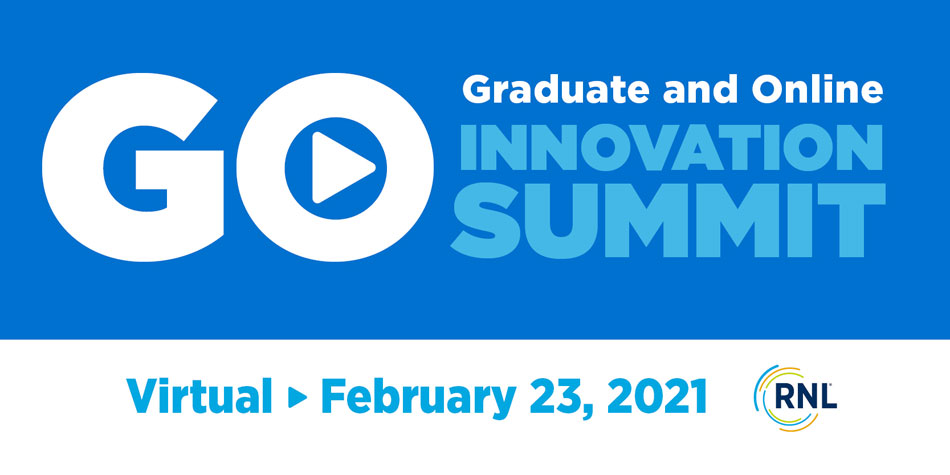 Upcoming Events & Webinars
Webinar
Join us to learn how to optimize and amplify your financial aid communication strategy across multiple channels and various platforms to boost student engagement and enrollment.
Webinar
Join us to learn the five most important emotional connectors that applicants want to make in their decision process.
Webinar
We'll share the latest statistics, best practices, and tips to take your program to the next level.
Webinar
Join Bay Path University and RNL to learn about our joint Certificate in Enrollment Management and Masters in Higher Education Administration programs.
Virtual Conference
Watch the 2020 RNL National Conference on-demand! Access is free for attendees or you can purchase on-demand access. Sessions will be available on-demand until July 2021.
Virtual Conference
Hear industry experts discuss key topics such as building a more loyal base of annual givers, identifying a pipeline for big gifts, or engaging new groups of supporters.