Discover advanced analytics for student success,
powered by RNL and Othot
RNL and Othot have brought their expertise and technology together to create the best-in-class student retention solution. Combining advanced student retention analytics with expert retention consulting, they provide you with actionable predictions and expert advice that strengthens retention, persistence, and graduation rates.
Watch our free webinar to learn how our analytics and expertise help you increase student success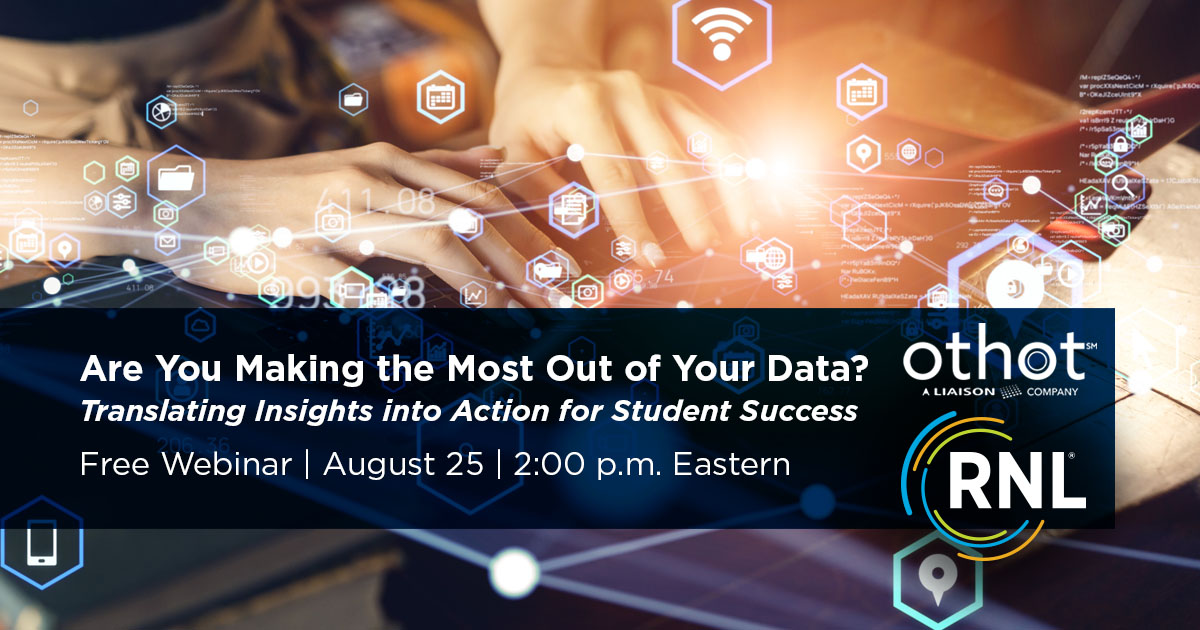 7 ways RNL and Othot help you maximize student retention
Experienced retention consultants who use an innovative AI platform to provide specific data-guided prescriptions for your institution.
Executive dashboard that shows progress toward institution goals.
Specific insights for each individual student and aggregate information for groups of students.
Individual student risk indicators to guide proactive actions.
Dynamic satisfaction survey results for deeper understanding of the student experience.
Insights that guide institutional student success policies.
Fast time-to-value such that institutions realize their return on investment more quickly than traditional in-house analysis.
Choose from two solutions to fit your needs and budget
ESSENTIAL
Provides individual student likelihood-to-retain scores and aggregates retention outcomes
The Essential tier of the Student Retention Predictor is available for first-year student retention at specific points in the lifecycle (Start of Fall Term, End of Fall Term, Start of Spring Term, and End of Spring Term). The models use a standard data map and are updated as new data is available throughout the year. This approach provides a dynamic view of retention at both the individual and campus levels. Models are rebuilt annually to incorporate retention outcomes.
With RNL and Othot's student success solution, you can also visualize and understand which variables are impacting retention with Explainable AI. Visual representations of the aggregated data and insights are available in the standard dashboards and reports. You can also customize dashboards to meet your specific needs.
PREMIER
Adds powerful prescriptive analytics to the Essential tier
The Premier tier of the Student Retention Predictor includes everything in the Essential plus the ability to simulate the impact of interventions on a student's likelihood to retain. You also receive recommendations on the best actions to take to positively impact student retention at the individual student level and on your campus.
With Premier, models are not limited to first-year student retention. They are customizable and can focus on year-over-year persistence or graduation rates for all student cohorts on your campus. The data map is customized to your needs and pulls data from any institutional database (i.e., CRM, SIS, LMS).
Free Walkthrough
See how you can use the student retention predictor to increase retention, progression, and completion with your students
Request Now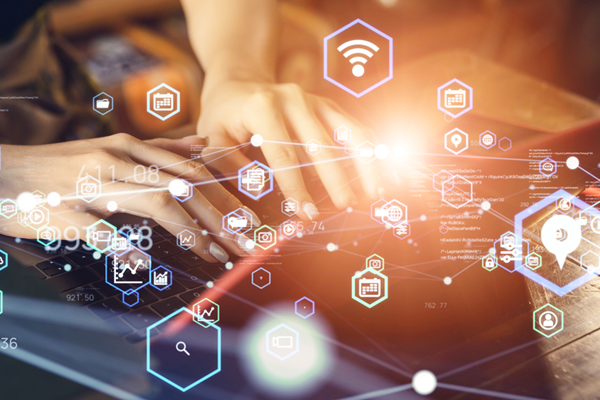 Additional Solutions for Student Success
RNL Retention Management System™
Increase retention and completion with these early-alert and motivational assessments.
RNL Student Success™
Discover the most comprehensive way to nurture and develop successful students from pre-enrollment through graduation.
RNL Satisfaction-Priorities Assessments™
Identify priorities for student retention and campus planning with these assessments for students, staff, and parents.