Increase college student completion rates
Many campuses focus more resources on recruiting students than on retaining them. But it is far more cost-effective to improve the student experience in and out of the classroom to increase student retention rates, completion, and ultimately enrollment.
RNL Student Success gives you the most comprehensive way to nurture and develop successful students from pre enrollment through graduation.
ASSESS your needs through an on-campus analysis of the student experience, student satisfaction, and persistence patterns.
DEVELOP a high-impact completion plan by working side-by-side with our student success consultants to retain more students and increase your college student completion rates.
CONNECT students to campus resources that best match their needs and will increase their persistence and completion.
Why do more institutions turn to RNL Student Success?
> 50% of Retention Plans are Inadequate
according to participants in our retention practices survey
Performance-Based Funding Pressures
are affecting more than 50% of public and 25% of private institutions
Half of college students don't graduate
even though 95% enter college expressing a deep desire to do so
4 components to increase completion rates, net revenue, and enrollment
Advanced analytics and statistical modeling powered by Othot to predict the likelihood of persistence for each incoming student and to identify campuswide risk factors.
Early analysis of each individual student's risks, motivations, and noncognitive indicators to match students with the most appropriate campus resources and interventions.
Benchmarking surveys of students' experiences inside and outside the classroom to pinpoint critical areas that need attention.
In-depth data analysis and side-by-side planning with our consultants to ensure your students stay on track to complete their end goals.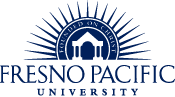 "We have really valued the clear, thorough analysis and presentation of the data. Being able to test, adapt, and apply new strategies has allowed us to garner the best results."
Ask for a free guided tour of RNL Student Success and our RNL Complete Enrollment solutions, and speak with our student success and enrollment management experts on finding the ideal strategy for your institution
Student Retention Reports