Increase Student Success and Strengthen Institutional Sustainability
Student success is central to your success
Your institution is only as successful as your students. Completion rates, net revenue, student outcomes, alumni giving, institutional sustainability…student success has a major impact on every substantial measure of campus success.
Student success is critical to enrollment and
fiscal health
Enrollment has flattened for four-year institutions and fallen for two-year institutions in the past five years. Demographic changes have made it almost impossible to "recruit your way out" of the enrollment cliff. To meet your goals for enrollment and net revenue, you must increase student retention and completion.
Student success has more challenges than ever
Diminishing college preparedness…affordability pressures on students and families…more first-generation students who are historically at greater risk…these and many other challenges can undermine student success efforts and cause more students to withdraw from college.
RNL Student Success nurtures and develops students from enrollment through graduation
RNL Student Success is a holistic, 360° approach to college student retention and completion. It's an encompassing approach that provides comprehensive support at the most critical junctures of a student's college career, helping students progress and persist so they remain on the path to completion.
Identify which students are at risk with predictive analytics that are precisely tuned for your institution.
Reveal noncognitive motivational factors for each student to guide your intervention efforts.
Assess student satisfaction and priorities to address retention challenges and prioritize efforts that will increase student success.
Engage students with targeted outreach—email, texting, calling—to strengthen early interventions and retention efforts.
Why a holistic retention solution is needed now more than ever
28%
of incoming students question whether college is worth the effort*
62%
six-year graduation rate**
75%
of students and administrators said holistic development is important to student success***
5 ways RNL Student Success maximizes student retention and completion

Student Retention Predictor
Predict the likelihood of persistence for each incoming student and identify campuswide risk factors that place students at risk.

Real-Time Attitudinal Data
Receive actionable real-time data on every incoming student through calling campaigns, email, and texting that help advisors, counselors, coaches, and others prioritize outreach.

Retention Management Surveys
Uncover every student's risks, motivations, and non-cognitive indicators so you can intervene early and connect them to the most appropriate campus resources.

Student Satisfaction and Priorities Assessments
Improve the student experience by benchmarking student satisfaction and pinpointing the most critical areas that need your attention now.

Strategy Consulting for Student Retention and Completion
Partner with our experienced retention consultants to gain strategic insights from the data you have and create data-informed plans that ensure students stay on track to reach their goals.
Talk with our student success experts
Ask for a complimentary consultation and find out how RNL Student Success can help you increase retention, completion, institutional sustainability.
Request Now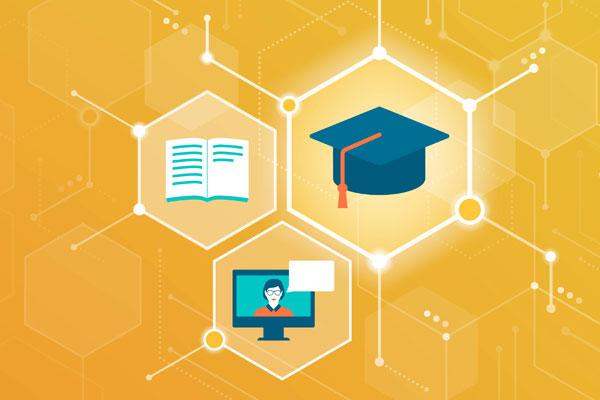 Make a sound investment in student success to make an impact on net tuition revenue
Retention is one of the safest investments institutions can make. Even minor gains in retention can deliver hundreds of thousands of dollars in net tuition revenue you save over the course of a student's career. Consider how much that could add up using the latest benchmarks from the RNL Discounting Report.
Annual net tuition revenue at four-year institutions
Private: $14,385 per student
Public: $8,245 per student
Net tuition revenue gained over the course of a four-year enrollment
1 MORE student graduated
Private 4-year: $57,540
Public 4-year: $32,980
5 MORE students graduated
Private $287,700
Public: $164,900
10 MORE students graduated
Private: $575,400
Public: $329,800
A student success solution for any student



RNL Student Success can be used with all of your student populations, including:
Traditional undergraduates
Online and adult learners
Graduate students
Why RNL is the leader in student success
6,000,000+
students have take RNL retention or satisfaction assessments
1,400
colleges and universities have partnered with RNL for student success solutions
33%
increase in 4-year graduate rate for our partner institutions.
Insights and research from RNL's student success experts
Sources for retention statistics:
*2023 National First-Year Student Motivations Report  **NCES Completing College Report
***State of Student Success and Engagement in Higher Education (Canvas)