Strengthen the quality of the student experience through precise, comprehensive satisfaction assessment
The Student Satisfaction Inventory gives you a powerful tool to improve the quality of student life and learning. It measures student satisfaction and priorities, showing you how satisfied students are as well as what issues are important to them.
More than 1,000 colleges and universities use the Student Satisfaction Inventory to:
Guide strategic action planning
Strengthen student retention initiatives
Meet accreditation requirements
Identify areas of strength for institutional marketing
Chart your progress toward campus goals
Check prices and order the Student Satisfaction Inventory
The Student Satisfaction Inventory is available for online surveying, paper surveying, or combined online and paper surveying. Use the links below to check prices or place an order:
You can also download our PDF order form to check prices or send to RNL.
Questions?
Please email us or call 800.876.1117 to speak with our Student Satisfaction Inventory team.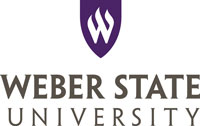 "The Student Satisfaction Inventory from RNL is, in my opinion, the most helpful and applicable national survey that we sent out. It is my favorite."
Choose from versions for every type of college student and campus
The Student Satisfaction Inventory is available in online and paper formats, with versions for specific institution types. See samples of all versions. You can also choose additional Satisfaction-Priorities Surveys for key campus populations:
Receive national benchmark comparisons
The Ruffalo Noel Levitz Satisfaction-Priorities Surveys have been taken by more than 5,500,000 students at 2,700 campuses, giving you access to exceptionally valid and varied national benchmarks.
After using the Student Satisfaction Inventory, you receive detailed reports about the responses for your campus. You also have a host of customizable options for data tracking and additional reporting. Plus, your campus receives the National Student Satisfaction and Priorities Report, complete with results categorized by institution type. Review our samples to see the data you receive.
Implementation and accreditation support
For information on administering the Student Satisfaction Inventory, see our implementation guidelines and frequently-asked questions. The SSI is used by many campuses and is mapped to the Southern Association of Colleges Schools (SACS) criteria, the Higher Learning Commission of the North Central Association of Colleges and Schools (HLC) criteria, Middle States (MSCHE), the New England Association of Schools and Colleges (NEASC), and the Accrediting Council for Independent Colleges and Schools (ACICS) criteria. See the accreditation page for more details.
Why does assessing student satisfaction matter?
Watch this brief presentation by assessment expert Julie Bryant to see how you can turn student satisfaction data into actionable strategies for student success. Or request a free consultation with our student satisfaction assessment experts.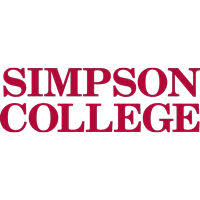 "The SSI is a powerful tool to help us put our finger on what students are experiencing on campus. We want to monitor our efforts on a regular basis for student success. The SSI helps us to shift our focus appropriately with funding priorities. We saw positive movement in student satisfaction between 2016 and 2019 accordingly."
More resources for student satisfaction assessment
Additional Solutions for Student Success
RNL Student Success™
Discover the most comprehensive way to nurture and develop successful students from pre-enrollment through graduation.
RNL Student Retention Predictor™
Identify student retention risk factors through advanced analytics.
RNL Retention Management System Plus™
Increase retention and completion with these early-alert and motivational assessments.