Find Solutions for Marketing, Recruitment, Financial Aid, and Yield
Build the class you want with RNL's strategic solutions for undergraduate enrollment management
How do you engage and enroll the right students for your institution? Increase retention and graduation rates? Balance affordability, aid, and revenue?
RNL gives you the most advanced solutions for meeting these big undergraduate enrollment management challenges. You receive the research, data, expertise, analytics, and technology you need to sustain success across all areas of enrollment. Our solutions work together to increase demand, target the right students, nurture their engagement, and increase student success to completion.
A trusted partner to more than 1,900 colleges and universities

"We were ready to engage students as quickly as possible, but the level of engagement we have since our first chat experience through our website was unexpected. We aren't just communicating with students through webcasting and chat … We are building relationships with them."
—Alice Arredondo, Director of Admissions, University of Missouri-Kansas City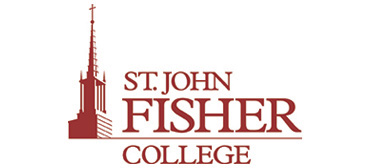 "RNL has been an important strategic partner to the college for over 18 years. Their modeling has provided scenarios to leverage our institutional aid and guidance to continue our success during challenging enrollment times."
—Marie Fico, Director of Student Financial Services, St. John Fisher College
Ensure your CRM is optimized and aligned with your enrollment goals
Learn how our CRM Solutions can help your institution optimize your CRM to increase efficiency and effectiveness. Our experts can help you with:
Accelerating the implementation of your CRM
Optimizing your CRM to enhance your communication flows
Data integration services
Assessment and remediation
Training and guidance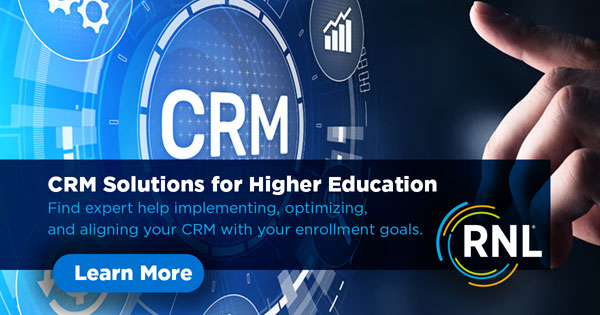 Find all the solutions you need to engage, nurture, enroll, and retain your class
These suites of solutions also work independently, allowing you to focus on specific enrollment
management challenges. Explore them and see how you can recruit and retain the right
students all the way through the student lifecycle.
Enrollment Research and Insights