Ruffalo Noel Levitz (RNL) and its predecessor organizations, RuffaloCODY and Noel-Levitz, have helped higher education and nonprofit organizations meet their challenges and exceed their goals.
---
1973
Williams Crockett is founded in Chicago, then relocates to Colorado. It is a pioneer in the emerging field of enrollment management.
---
1984
Dr. Lee Noel and Dr. Randi Levitz leave their positions at ACT's National Center for the Advancement of Educational Practices to found Noel-Levitz in Iowa City, Iowa. They quickly become national authorities on student recruitment and retention, publishing the landmark book Increasing Student Retention in 1985.
---
---
---
1991
RuffaloCODY is founded in Cedar Rapids, Iowa. Al Ruffalo and four partners create the company to advance enrollment and fundraising management for colleges and nonprofit organizations.
---
1992
Noel-Levitz and Williams Crockett merge into Noel-Levitz.
---
1993
Noel-Levitz introduces financial aid leveraging, a major advance for making financial aid awarding more strategic, systematic, and data-informed.
---
1994
RuffaloCODY introduces CAMPUSCALL, a revolutionary software platform for fundraising phonathon.
In the same year, Noel-Levitz launches the Student Satisfaction Inventory, an instrument for measuring student satisfaction and priorities. More than 2,400 campuses have used it.
---
1995
Inc. magazine ranks RuffaloCODY 26th on its list of the 500 fastest-growing companies.
---
1996
Noel-Levitz launches its predictive modeling, ForecastPlus, bringing an unprecedented level of accuracy in predicting the likelihood of a prospective student enrolling.
---
1999
RuffaloCODY creates CAMPUSCALL for telecounseling, giving enrollment managers the same robust system for managing phone outreach to prospective students.
---
---
2007
RuffaloCODY is ranked on Inc. magazine's top 5000 companies, and would continue to make the list for seven consecutive years.
---
2012
Noel-Levitz publishes Strategic Enrollment Planning, the first comprehensive look at the subject.
RuffaloCODY acquires Scannell & Kurz, a leading enrollment management and consulting firm.
---
---
2014
RuffaloCODY acquires ScaleFunder, a platform that applies the new technique of crowdfunding to fundraising for higher education and nonprofit organizations.
That fall, RuffaloCODY and Noel-Levitz merge to become Ruffalo Noel Levitz. Their vision: to lead the charge to excellence in enrollment and fundraising management, helping organizations meet their challenges and fulfill their missions.
---
2016
Ruffalo Noel Levitz introduces its Giving Day module, part of the ScaleFunder platform, to help organizations manage and greatly increase their fundraising results from increasingly popular giving day events.
---
2017
Ruffalo Noel Levitz launches Complete Enrollment, the most comprehensive portfolio of services for enrollment management and student success.
---
2019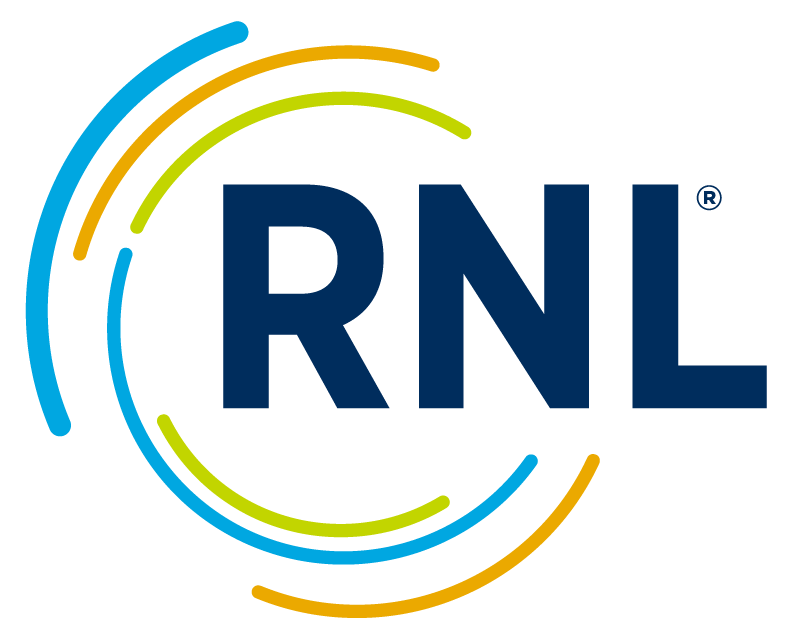 Ruffalo Noel Levitz debuts its new logo and RNL branding when it launches a new website in April.
RNL acquires Converge, the digital marketing agency for higher education, serving more than 100 institutions and 300 programs. The strategic acquisition enhances RNL's existing solutions for digital marketing for enrollment and fundraising, as well as its solutions for adult, online, and graduate student enrollment.
RNL acquires Render Experiences, the authority for on-campus student visit experiences. This acquisition will help institutions align their recruitment campaigns and campus visit programs more closely with their enrollment goals.
RNL acquires QuadWrangle, the AI-driven alumni engagement platform that makes it easier for colleges and universities to deliver personalized content to their constituents based on their interests.
---
---
2021
RNL acquires Helix Education. The addition of Helix's technology, processes, and people enhances RNL's ability to help institutions recruit and retain adult, graduate, and online students while also improving the quality of the student experience.
The addition of Helix paves the way for the launch of RNL Enable for Graduate and Online Enrollment. This comprehensive suite of solutions provides colleges and universities with research, strategy, marketing and recruitment, retention, and instructional design services for the growing number of graduate and online students.
---
Today's RNL team operates from offices throughout the United States and abroad. The firm is owned by Summit Partners, Quad Partners, and its management team, and is directed by an eight-member board of directors.
Have a question or need guidance on the best enrollment and fundraising strategies?
Learn more about our services for: