enrollment
Managing Your Message in the New COVID Normal
Managing your marketing messaging during the normal pace of business is a discipline that takes focus, effort and smart decisions. Most marketing pros can handle this with relative ease. But throw in an unprecedented situation like this, and suddenly they're having to play the role of something they're unlikely trained for: Public Relations Crisis Expert.
Now they're having to make decisions that will not only impact their business for the short term but likely the long term as well. Today's audiences are more marketing-savvy than ever. While they typically have a short-term memory for the occasional brand gaffe, they're also unforgiving of a brand that appears to be tone-deaf, callous, or greedy.
Make a good decision and you're a trusted ally in a time of need. Make a bad one, and you're trending on Twitter. Bank of America just learned this the hard way. Their policy around the Payroll Protection Loan program only applies if you already have a loan with them.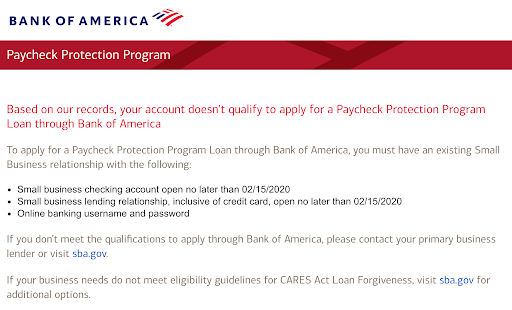 In just a few short days BOA managed to replace Wells Fargo as the poster child of corporate greed. They changed their policy, but only after they were called out in a big way. Granted, policy isn't marketing, but it shows how something can quickly get hijacked by social media and evolve into one giant negative ad.
The lesson: your brand lives in people's hearts and minds, not your positioning statement. So what can you do to make sure your marketing adjusts to this crisis?
Use. Common. Sense.
Your audience won't care if you already had emails in the automation platform, or that you'd have to incur additional cost to change or stop them.
For example: if you have messaging asking students to sign up for an on-site campus visit going out right now, you'll be seen as clueless at best, or worse—unethical. When a potential student reads an email inviting her to visit your campus while the news is leading with the latest national death toll, that mental whiplash will not be in your favor.
Learn how to pivot. Fast.
Major brands including Hershey, Ford, and Proctor & Gamble are all reshuffling and reworking their marketing at considerable cost. It's changing daily. What may have been okay two weeks ago, is unthinkable today.
If you can't change much about your existing marketing due to budget or resources, you can certainly add messaging that acknowledges our current world. Just a couple weeks ago, the Creative Team at RNL developed streamlined language that was adapted to each client and put at the top of emails acknowledging the situation.
Think information. Not sales.
What's your school doing in the way of spinning up virtual learning? What tuition policy changes are you considering? Do you have a virtual tour of the campus available? Have you set up a landing page with the latest news?
Your audiences want to know what's happening with your school, how you're responding to the crisis, and what you're planning for the future. Don't underestimate the power of a simple channel that delivers these things. Even if you only have a little bit to tell… tell it.
Position for the future
The COVID crisis is dire and will continue to impact students and organizations in dramatic ways; but it will end. When it does, everyone is going to pick-up and move forward with their lives and education. "The future ain't what it used to be," as the saying goes, but it will happen. Straightforward messaging that speaks to a post-COVID world without the fluff can be a smart way to describe your strengths in a way that feels relevant vs. profit-driven.
Look to your students for content inspiration
Taking a cue from a Japanese elementary school, last week the students at The University of Pennsylvania created a virtual version of their campus on Minecraft to host events and a "graduation" inside the game itself. The trend quickly caught on as students from Boston University, UCLA, and Northwestern University did the same thing.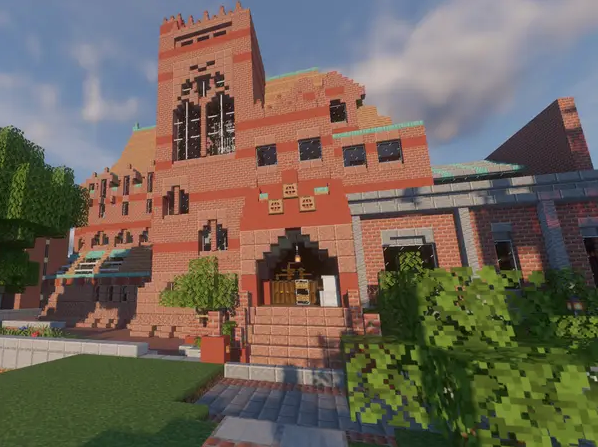 Here's the story: students who choose our school are not like others. They're intelligent, creative problem-solvers that can quickly adapt to challenging situations like COVID. It implies the question, "Does this sound like you?" In my humble opinion, organizations that don't take these stories and build on them are missing a once-in-a-lifetime opportunity to connect with potential students in a way that would have been impossible before.
Get a second opinion. No, really
All marketers get too close to their messaging at one time or another. Myopia sets in and the result is a form of group-think that becomes blind to flaws. A belief develops that since they are the Subject Matter Experts, they are also the best suited to know their target audience. They start talking to themselves. To prevent that, especially in a critical time like this, run your messaging by an outside group or independent opinion. You may be surprised what you learn.
Authenticity is key
However you choose to acknowledge COVID-19 in your messaging (and you are, aren't you?), the make-it-or-break-it rule is authenticity. Many brands are stumbling right now rolling out the same old sales pitch thinly disguised as goodwill; or, they're ignoring the situation completely and marketing as normal.
I'm not naming names. We all see these ads. But think about the emotional reaction you have to those hollow "we're here for you" messages. Or the ones that are so tone-deaf you wonder if there's an actual human in charge of their marketing.
New rules for the new normal
Successfully messaging during the COVID-19 normal is a balance of tact, awareness, and especially humanity. The old rules don't apply. They may never again for that matter. What is certain is, this is the time to set aside our existing playbook and demonstrate that as higher education marketers, we are capable of awareness, empathy and transparency.
We want our audiences to trust us. How we communicate with them now will determine if we deserve it moving forward.
Get fresh perspective
As mentioned earlier, sometimes it's good to get a fresh set of eyes on your marketing to look for anything that might be interpreted as tone-deaf or inappropriate. Our creative team can be that resource for you to give you a straightforward and pragmatic assessment of your messaging.
Contact us today and schedule a time to talk about how we can help make sure your messaging is on-point, strategic, and appropriate.
---