enrollment
12 Enrollment Strategies to Consider During the COVID-19 Crisis
Although colleges and universities are going thorugh an unprecedented time in our history, enrollment professionals are still being asked to forecast and predict enrollment behavior for their fall classes.

We've been in continuous contact with our campus partners about the impact of COVID-19 on their enrollment strategies, and I asked our financial aid consulting team to provide me with the top three questions they have received.
What's clear is that, while we may not be able to answer every question our clients have, we have provided guidance based on our 500 years of combined service to colleges and universities across the country. The best approach is to break down the larger challenge of the impact of COVID-19 on enrollment into smaller challenges that lend themselves to specific strategies.
Based on the conversations we have had with our partners, here are 12 adjustments to consider to enrollment strategies during COVID-19.
1. Transition to digital experiences to mitigate missing yield events
With most campuses closed, it's important to not to simply cancel spring yield events. Instead, pivoting to digital experiences can maintain student engagement and keep students on the path to enrolling. There are a number of free services, like Facebook Live, Instagram Live, YouTube, and Twitch.TV, but it will probably be more effective to use services designed specifically for enrollment management. Now is a perfect time to try out new outreach efforts. Consider virtual sessions, by high school, by major or even extra-curricular activities.

RNL has developed a suite of digital engagement solutions that include remote campus visits, webcasting and live streaming, video engagement that surveys students' intent to enroll, and melt prevention tools. Regardless of which methods you use, this is not only a critical step toward maintaining engagement during the COVID-19 crisis, but also an important evolution in digital engagement with students going forward.
2. Keep campus messages upbeat and positive
It may feel hard to do this right now, but prospective students need to hear positive messages. They are missing proms, extracurricular activities, and graduations due to cancellations. Reinforce the positive experiences they will have when they become students at your institution.
3. Understand how students' perspectives about leaving home for college may be changing
Now is the time to communicate an "authentic" message to students about:
The things your campus is doing in light of our new reality.
Things your campus can do to get ready for when students return.
How your campus has a history of adapting to changes over the years.
4. Consider changing your internal deadlines
Many campuses are moving away from the National Candidate Reply date of May 1 to give students more time to make final enrollment decisions. We've seen campuses moving their deposit dates to June or even as late as June 1 and a few July 1 dates.
5. Be prepared to make financial aid adjustments
This is a trying time for students and families. The volatile economy—unemployment, stock market swings, and other factors—may dramatically change low-need/no-need families' enrollment behavior.
Campuses should consider creating a pool of resources to assist families. Listen with empathy, document the request diligently, and code any additional funding responsibility for future research on impact.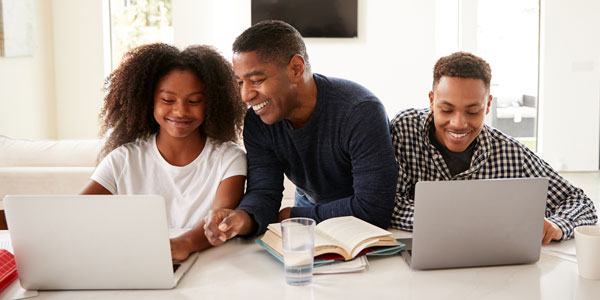 6. Elevate financial aid literacy with students and families
Financial aid literacy is welcomed by students and parents as they may be struggling with wild swings in their economic circumstances. We have heard positive results from a few campuses who have done virtual sessions. One comment in particular struck a positive cord. She said, "Students are home. We're finding that they are looking and willing to participate in our sessions."
7. Create enhanced communications with parents
With many parents working from home, this is an especially important time to engage these persuasive enrollment influencers—according to our research, three out of four parents are very involved in the college search process with their children. As with student communications, keep things positive and offer messages of assurance, partnership, and safety.
8. Manage melt and retention
Even in normal times, 12 percent of deposited students do not enroll. That represents significant losses in revenue over a college career, not to mention lost resources spent on recruiting them. In this current disrupted environment, engaging admitted students is more critical than ever. The same goes for retention this fall, when there will be more pressures than ever student attrition. Investing here can pay dividends for years. (RNL's melt prevention solution is just one way you can build stronger connections with admitted and current students).
9. Set up online interviews with students and families (as well as phoning)
Maintaining "face-time" with families is critically important right now. Online engagement via webcasting, live streaming, and live chat will help you connect with prospective students anywhere they are and while you and your colleagues are working remotely.
10. Consider going test-optional
With standardized exam testing sessions being canceled, should you consider going test-optional?

Review your campus historical data to determine what percentage of your student population was admitted and deposited after March 1. Based on results, you may be able to move the remainder of your admit decisions without standardized exams (probably less than 20 percent of your remaining admits). Note: More analysis will need to be completed if your campus decides to continue with this type of structure beyond this cycle.
11. Manage athletic enrollment and fine arts programs online
Campus closures have caused major disruptions for athletics and fine arts in particular, such as canceled auditions and discontinued NCAA letters of intent. As with other student populations, look to remote/online engagement tools to keep connections strong with these students. Solutions such as video auditions, virtual tours of athletic facilities, and so on may provide workarounds.
12. Prepare to manage room and board refunds if the campus closes for the remainder of the year, or if you move to online formats
This is a hot topic right now. Consider credits for the out years, but understand at some point that institutions will have to absorb the lost revenue. Doing so will cause immediate revenue pain but both fair and necessary for maintaining a positive institutional profile with students. I recommend checking the NASFAA website as this is a fluid topic.
We're here to help—let's talk about adjusting your enrollment strategies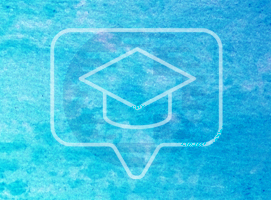 All of us at RNL are ready to serve you and help you find the best way forward with your enrollment during this time. If you'd like to talk with us about your challenges and strategies, reach out and we'll schedule a convenient time to chat.
---