Assess adult students in graduate or continuing education programs
By using the Adult Student Priorities Survey, you'll see what's important to your adult students and how satisfied they are, along with national benchmark comparison data. You can also administer it to meet accreditation requirements (items are mapped to the HLC and SACS criteria).
Survey adult learners 25 years of age and older in:
Evening programs
Weekend programs
Continuing education
Credit and non-credit courses
Graduate programs
Undergraduate programs
Check prices and order the Adult Student Priorities Survey
The Adult Student Priorities Survey is available for online surveying, paper surveying, or combined online and paper surveying. Use the links below to check prices or place an order:
Questions?
Please email us or call 800.876.1117 to speak with our Student Satisfaction Inventory team.
See samples of the Adult Student Priorities Survey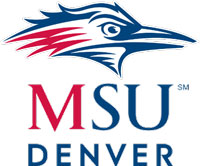 "We use the findings to shape our strategic direction. Every year in our strategic planning meetings we ask: What are some actionable items we can take to close these gaps?"
Why does assessing student satisfaction matter?
Watch this brief presentation by assessment expert Julie Bryant to see how you can turn student satisfaction data into actionable strategies for student success. Or request a free consultation with our student satisfaction assessment experts.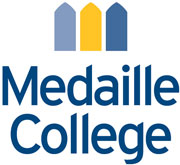 "The RNL Adult Student Priorities Survey measures our adult students' opinions in terms of importance and satisfaction on a number of services, programs, and experiences. This instrument has been critical in Medaille College's efforts to make data-driven decisions in terms of assessment and increased retention."
Adult Learner Priorities Survey clients include
Azusa Pacific University, CA
Bryan College of Health Sciences, NE
College for Creative Studies, MI
Colorado Tech Universities, including Colorado Springs, Aurora, Westminster
Eastern University, PA
Fielding Graduate University, CA
Friends University, KS
Indiana Wesleyan University, IN
Loyola University New Orleans, LA
Marylhurst University, OR
Mount Washington College, NH
New England College of Business and Finance, MA
Northwest Christian University, OR
Pepperdine University, CA
Resurrection University, IL
Troy University, AL
Virginia Commonwealth University, VA
Youngstown State University, OH
More resources for surveying adult student satisfaction
Additional solutions for student success
RNL Student Satisfaction Inventory™
Measure the satisfaction and priorities of traditional undergraduate students.
RNL Priorities Survey for Online Learners™
Find data to help you improve the engagement and success of online learners.
RNL Retention Management System Plus™
Increase retention and completion with these early-alert and motivational assessments.