Assess the satisfaction and priorities of students in distance learning and online programs
Online learning programs are rapidly gaining popularity. But students in these programs also have different needs, expectations, and priorities than traditional students.
Now you can measure the satisfaction levels of online learners with the Priorities Survey for Online Learners (PSOL). The first survey of its kind designed specifically for online students, the PSOL can tell you how satisfied your students are and what issues are really important to them including the areas of:
Academic services
Enrollment services
Institutional perceptions
Instructional services
Student services
See samples and order the Priorities Survey for Online Learners
See samples
Additional guidelines
Why does assessing student satisfaction matter?
Watch this brief presentation by assessment expert Julie Bryant to see how you can turn student satisfaction data into actionable strategies for student success. Or request a free consultation with our student satisfaction assessment experts.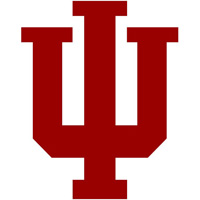 "The one-hour report review with Julie Bryant is an important part of the PSOL administration process. Julie provided me with an excellent overview of how to best review our PSOL data. The interactive reports are really well done and I now have a clear path on how to present our results and use them in a meaningful way at our institution."
Priorities Survey for Online Learners clients include
American InterContinental University-Online, IL
Argosy University Online, PA
Art Institute Online, PA
Ashford University, IA
Bemidji State University, MN
Bethel University, MN
Bismarck State College, ND
Bon Secours Memorial College of Nursing, VA
Brookhaven College, TX
Bryant & Stratton College, NY
California State University-San Bernardino, CA
Capella University, MN
Champlain College, VT
Colorado State University-Global Campus, CO
Colorado Technical University, CO
Columbia College, MO
Columbia Southern University, AL
Cuyahoga Community College, OH
Dakota State University, SD
Dakota Wesleyan University, SD
Dallas Colleges Online, TX
Education Futures Group, TX
Friends University, KS
Front Range Community College, CO
Georgia Military College, GA
Grand Canyon University, AZ
Indiana Tech, IN
Inver Hills Community College, MN
Isothermal Community College, NC
Loyola University New Orleans, LA
Mississippi Gulf Coast Community College, MS
North Dakota State College of Science, ND
Northcentral University, AZ
Northwood University, MI
Oklahoma State University Institute of Technology-Okmulgee, OK
Post University, CT
Rasmussan College, MN
Regis University, CO
Savannah College of Art and Design, GA
Sullivan University, KY
Texas Woman's University, TX
Troy University, Al
University of Maryland University College, MD
University of San Francisco, CA
University of St. Francis, IL
University of the Rockies, CO
Virginia Commonwealth University, VA
Wilmington University, DE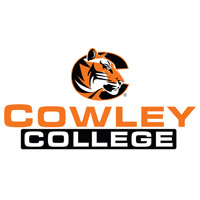 "The feedback we receive using the SSI and PSOL surveys is amazing because it gives us the opportunity to have important conversations with our students! Having a student voice for decisions that will impact their success is a critical part of our strategic planning process."
Additional solutions for student success
RNL Adult Student Priorities Survey™
Assess and improve the student experience of students age 25 and older at the undergraduate or graduate level.
RNL Student Satisfaction Inventory™
Determine the satisfaction and priorities of traditional undergraduates with this comprehensive student assessment.
RNL Retention Management System Plus™
Increase retention and completion with these early-alert and motivational assessments.