This second edition of the landmark book on strategic enrollment planning is used by campus leaders nationwide. It offers a comprehensive overview of strategic enrollment planning from experts with decades of higher ed experience.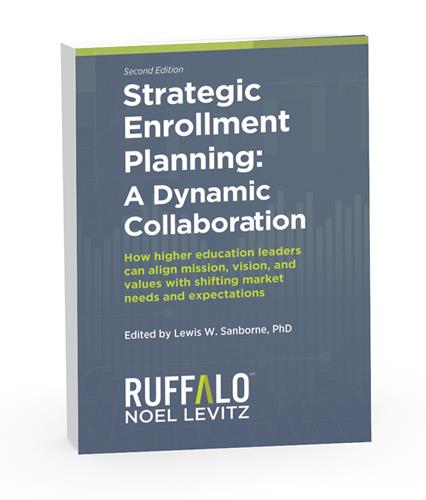 Campuses with strategic plans are better prepared to face adversity, maintain success, and achieve their desired state. However, what many institutions see as "strategic" plans are often little more than wishful thinking or futile exercises that fail to achieve lasting, significant results. This book presents a detailed examination of true strategic enrollment planning. Through our contributing authors' campus and consulting experience, the book sheds light on this complex yet vital process that, when conducted correctly, transforms institutions from their current state to what they wish to become, while examining key topics such as:
Creating a multiyear, data-informed plan
Assessing an institution's current state
Analyzing key metrics such as market demand, market need, student recruitment, student persistence and completion, and academic and co-curricular offerings
Establishing key metrics to guide planning and assess progress
Creating buy-in among campus stakeholders
Making planning a living process that evolves with the institution
The contributors offer their strategies through the lens of years of experience as campus enrollment managers and consultants who have been through the strategic enrollment planning process numerous times. Now, in an efficient and usable format, this crucial process has been thoroughly organized, documented, and explained.