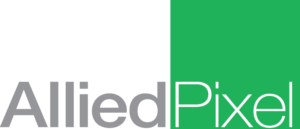 Allied Pixel is a pioneer in the field of data-driven Personalized Videos for Higher Education, combining award-winning video production expertise with state-of-the-art technology.
---

Ardeo Education Solutions is a public benefit company dedicated to increasing access to the life-changing impact of higher education. Ardeo's Loan Repayment Assistance Programs (LRAPs) positively impact enrollment decisions – helping institutions provide a powerful benefit to students who may feel financially shut out. If a student's income after graduation is modest, their LRAP will help repay their student loans – including federal student, private alternative and parent PLUS loans.
---

When Bay Path opened its doors to students in downtown Springfield in 1897, it had a very clear goal: to provide a practical, affordable, and career-oriented education to meet the needs of companies, organizations, and communities. From the beginning, Bay Path prided itself on being entrepreneurial, constantly pushing the boundaries of the academic experience to fit the student. To start them on the road to success. We still do.
---

CampusESP makes it easy to keep the most important influencers of your students informed: their families. From impacting enrollment, to student success, to annual giving, keeping parents effectively engaged has proven to be critical for colleges and universities looking to better support their institutional goals. With CampusESP's parent engagement platform, institutions can personalize family communications, differentiate their institution, and measure the enrollment results.
---

Established in 2019, CollegeAPP (Adult Prospect Pipeline) provides clients with access to person-level, predictive marketing techniques, large datasets, and consultative engagement to take control of their student recruitment and outreach efforts. CollegeAPP is a data analytics service company serving the higher education sector by working with colleges and universities, states, and systems of higher education to identify and recruit potential students among the adult population. Using proprietary predictive analytics algorithms, CollegeAPP's live dashboard allows clients to dynamically and efficiently create target audiences and launch marketing campaigns to boost recruitment and enrollment. In addition, CollegeAPP clients get access to technical assistance and cutting edge marketing expertise held by company staff.
In less than three years, more than 150 colleges and universities have taken advantage of CollegeAPP to more efficiently and strategically market to hard to find adults. And with a renewal over 90%, CollegeAPP's clients are happy with the results they're realizing. CollegeAPP is a mission-driven company solely focused on addressing Higher Education's fundamental enrollment challenges.
---
---

We're helping to solve the college completion crisis by combining Artificial Intelligence, behavioral science, and texting to hear the voices of your students at scale and ensure a path to success for all learners.
---

Element451 is an AI-powered, all-in-one student engagement CRM platform with all the tools, integrations, and resources higher ed institutions need to manage engagement, enrollment, marketing, and student success. Using AI, student behavior data, and modern marketing automation it provides higher ed institutions with a competitive advantage from recruitment to graduation. The Element451 CRM leverages billions of behavior-based data insights to reach students where they are, both in their journey and in their preferred channel to ensure the right message reaches the right student at the right time.
---

Founded in 2008, Enrollment Rx is a higher education technology company that provides innovative cloud-based CRM solutions for educational institutions. At Enrollment Rx, we believe that institutions of higher education should have access to the same tools and technologies used by the world's most successful companies and organizations.
---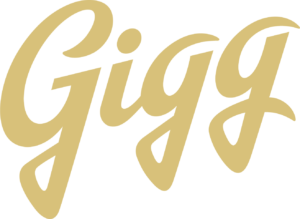 Social media has become your greatest marketing tool, yet most colleges and universities feel they could get a lot more from it. Gigg brings simplicity and control by capturing awesome social chatter and displaying it in engaging ways on your website and on campus. Embracing the Gigg software drives more social engagement and provides creative ways to display what people are saying about your school. Gigg is taking many industries by storm and is a perfect fit fir your university's marketing goals.
---

Halda is a category-leading MarTech (Marketing Technology) platform specializing in AI-powered website personalization, follow-up, and data analysis. By leveraging the capabilities of artificial intelligence, Halda enables institutions to create personalized experiences that drive higher engagement and conversion rates. The platform offers three main products: Halda Discovery, Halda Capture, and Halda Nudge. Each carries a range of features designed to solve specific problems faced by enrollment management professionals.
---

High School Counselor Marketing is the market leader in providing the most accurate, thorough and updated data for High School Counselors throughout the US and abroad. Complete contact information provided including individual email address, contact name, mailing address, school, district, county, CEEB code and more. Other Counselor outreach products include a weekly High School Counselor digital newsletter (High School Counselor Week) as well as High School Counselor digital directories. We have worked with nearly 1,000 higher-ed institutions and are by far the most trusted source for High School Counselor outreach.
---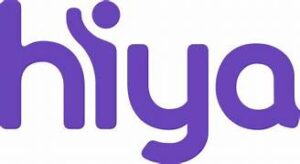 Hiya is trusted by global businesses, carriers, and consumers to provide secure, engaging connections and stop unwanted calls. Built on the world's leading Voice Performance Platform, Hiya connects businesses with their customers, helps carriers secure their networks, and protects people from spam and fraud calls. Hiya's SaaS applications, Hiya Connect and Hiya Protect, serve more than 170 million users, power services like AT&T Call Protect and Samsung Smart Call, and deliver voice performance insights to businesses across the globe.
---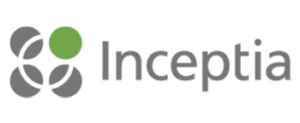 Inceptia, a nonprofit organization, provides innovation and leadership in higher education access and success through engaging and empowering students and streamlining processes.
---

Knack is the leading student success platform. Together, we're transforming tutoring one student, and one campus at a time.
In direct partnership with forward-thinking higher education institutions across the country, we're on a mission to make education more accessible and equitable, ensuring every*student has access to the academic support they need to succeed – in the classroom, and the 21st century workplace. Campuses that partner with Knack are able to reach, engage, and retain more students, without increasing the overhead costs traditionally associated with student services. It's a win-win.
---

---

Lightcast provides trusted global labor market data, analytics, and strategic insights that empowers communities, corporations, and learning providers to make informed decisions to navigate the increasingly complex world of work. With a database of more than 1 billion job postings and career profiles, Lightcast provides best-in-class customer service with robust data, clear analysis, and expert guidance on skills, jobs, and opportunities.
---

The idea for Ramsey Education started over two decades ago when financial expert Dave Ramsey devoted his life's work to teaching adults how to handle their money. Every day on The Dave Ramsey Show, Dave would teach adults across America how to budget, save, avoid debt, and retire with dignity. As he counseled adults on these essential money topics, he often heard the same feedback over and over again: "I wish I had learned this in high school!"
That statement sparked Ramsey Solutions to develop a personal finance curriculum for high school students. After several years of the curriculum impacting classrooms across the country, the team launched an updated version called Foundations in Personal Finance. Since its launch in 2008, Foundations has been known across the industry as the leader in personal finance curriculum. Over the last 15+ years, Foundations in Personal Finance has been taught in more than 45% of high schools across the country and has impacted the lives of more than 6 million students. And Ramsey Education has expanded to include personal finance curriculum for higher education institutions as well as a high school entrepreneurship curriculum.
But many schools don't have the funding for the resources they need, much less to provide a life-changing curriculum like this. Together, we can change that! By sponsoring a school, you'll get this curriculum in the hands of teachers—and ultimately change students' lives.
---

Founded in 2013, Shorelight connects students, universities, and counselors from around the world. Our proprietary analytics platform, digital services, collaborative approach, and global infrastructure result in outstanding student experiences and high-value partnerships.
---

Founded in 1998, Squiz is a leading Gartner-ranked Digital Experience Platform (DXP) company. We serve 170+ higher education clients in North America, EMEA, and APAC.
Squiz DXP is designed for lean teams in complex organizations. We help you to build brilliant experiences fast; across websites, portals, intranets, apps and more.
Partner with us to: Unify fragmented customer journeys, Deliver personalized experiences, Orchestrate and reuse content across sites, Automate manual processes, Increase accessibility
Unlock flexibility to use existing tech alongside Squiz, managed from a single platform. Embrace change with confidence, with no vendor lock-in.
---

StackAdapt is a self-serve programmatic advertising platform used by the most exceptional digital marketers like you. This state-of-the-art platform is where some of the most progressive work in machine learning meets cutting-edge user experience. Ad buyers plan, execute, and manage data-driven digital advertising campaigns across all devices, inventory and publisher partners.
---

Digital experience specialists driving admissions and enrollment through personalized, virtual, and engaging content solutions.
---

ZeeMee Community is the #1 social media platform for authentic peer-to-peer engagement and live virtual events.