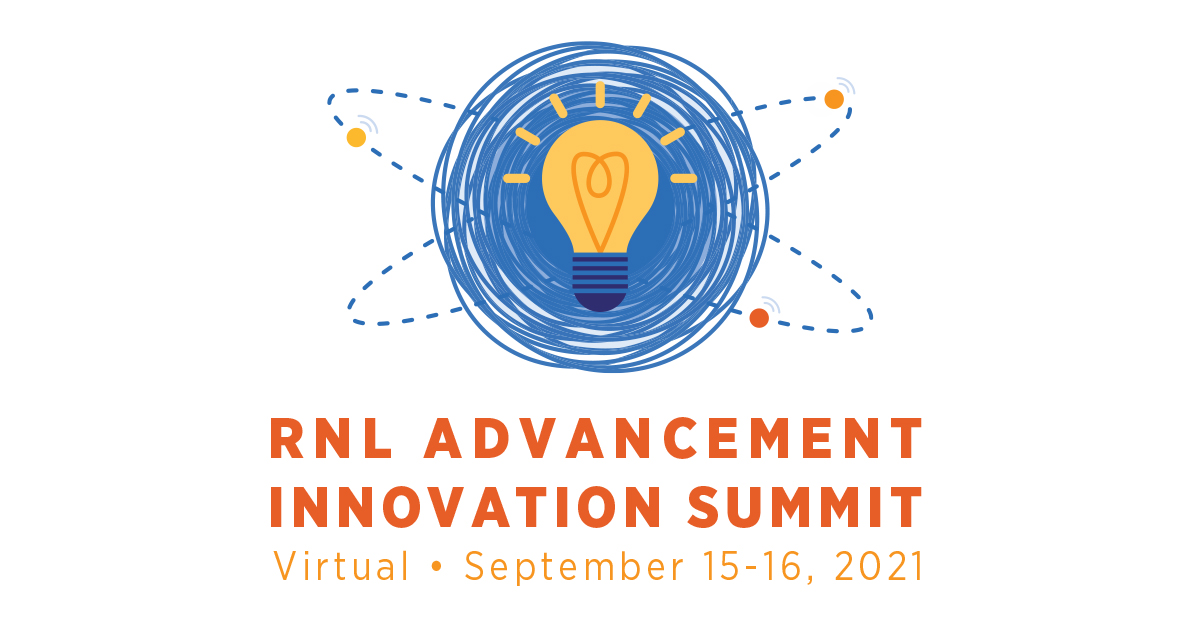 Join fundraising professionals on September 15-16 for this
virtual summit on donor engagement
It's time to challenge the norm in donor engagement. Join us for two days of high-level innovation, actionable strategy and new ideas to help take your donor engagement to the next level.
Whether you're looking to build a more loyal base of annual givers, identify a pipeline for big gifts, or engage new groups of supporters, this interactive online event will provide you with new insights to drive immediate results.
Confirmed Summit Sessions with Advancement Leaders and RNL Experts Include:
We Got Through a Pandemic: Now What?
The Digital Giving Revolution: How to harness the newest tech to maximize donor engagement
We Retired Phonathon: Here's What's Next
Using Artificial Intelligence to Optimize Donor Engagement
Best Practices for Engaging Volunteer Ambassadors
Best Practices for Engaging Student Ambassadors
Crowdfunding Your Way to an Engaged Donor Pipeline
Think Elections will Kill Your Giving? Think Again!
Advancement Leaders Speak: Live!
Challenging the Norm in Donor Engagement: Innovation in Action
Moving the Needle on Young Alumni Giving: The Schuler Initiative
Leveling Up Your Giving Day
Leveling Up Your Engagement Center
Recruiting and Retaining Top Talent
Check back for a full agenda list of sessions and presenters in the coming weeks.
The sessions at the virtual RNL Advancement Innovation Summit will initially be broadcast online September 15-16.
All sessions will then be available on demand.
Registration is FREE
There is no cost to attend the RNL Advancement Innovation Summit, but pre-registration is required.
6 reasons to attend the 2021 RNL Advancement Innovation Summit
Interact with peers and advancement leaders to learn about the success in innovating their donor engagement programs.
Hear from industry experts about new tactics to maximize engagement, including the digital engagement center and omnichannel campaigns that combine traditional methods like phone and mail with integrated texting and video greetings.
See how AI-driven personalization breaks through the competition for your donors' attention.
Hear about emerging technologies being used by RNL partners to engage new groups of donors.
Leave with actionable steps to innovate in your program
Learn how these innovations can be adopted quickly and on a tight budget.