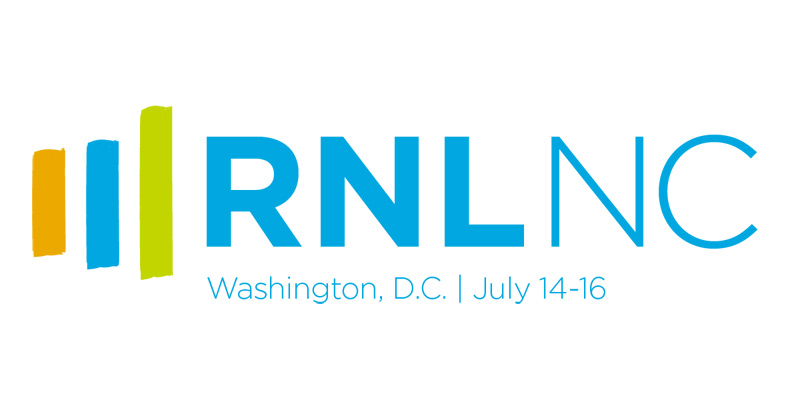 Join us for the 36th Annual RNL National Conference
Washington, D.C. | July 14-16
Join us in Washington, D.C. for the most comprehensive conference covering the key issues in higher education enrollment today.
Attend the 2022 RNL National Conference and discover the insights, innovations, and inspiration that will help you reach your goals at your institution.
The conference will feature more than 120 sessions across six conference tracks:
Undergraduate enrollment
Graduate and online enrollment
Campus marketing
Financial aid management
Student success
Strategic enrollment planning
Who should attend?
Presidents, provosts, and chancellors
Chief enrollment officers
Chief academic affairs and student affairs officers
Directors of admission
Directors of financial aid
Deans with responsibility for student retention
Campus marketing professionals
Campus retention teams
Registration Fees
$995 per person (1-5 registrants)

$895 per person (6+ registrants)
Bring a team to spark discussion and create momentum for implementing new strategies.
Location Details
Gaylord National Resort & Convention Center
201 Waterfront St, National Harbor, MD 20745
RNL rate cutoff date was available until 06/20/2022. Availability at the Gaylord will be limited, booking at surrounding hotels is encouraged.
Other area hotels within walking distance:
The Westin National Harbor
Hyatt Place
Cancellations must be made at least 72-hours prior to arrival to avoid a one-night's room and tax penalty charge.
Conference Agenda

More details about the conference sessions will be posted soon. Please note that this schedule is subject to change.
Registration check-in will be open Wednesday, July 13 5:30-7pm ET. All times below are Eastern Time (ET). If you have any questions, please contact us.
Thursday, July 14
10:00 AM – 5:00 PM 
Registration Check-In/Exhibits Open
12:30 – 1:30 PM 
Breakout sessions (Choose from 14 sessions)
2:00 – 3:00 PM 
Breakout sessions (Choose from 14 sessions)
3:30 – 4:30 PM 
Breakout sessions (Choose from 14 sessions)
5:00 – 6:30 PM 
Conference Welcome & Opening Keynote Session
6:30 – 8:00 PM 
Opening Reception
Friday, July 15
7:00 – 8:00 AM 
Breakfast
7:00 AM – 5:00 PM
Registration Check-In/Exhibits Open
8:15 – 9:15 AM 
Breakout sessions (Choose from 14 sessions)
9:45 – 10:45 AM 
Breakout sessions (Choose from 14 sessions)
11:15 AM – 12:30 PM
Keynote Session
12:30 – 1:45 PM 
Lunch
2:00 – 3:00 PM 
Breakout sessions (Choose from 14 sessions)
3:30 – 4:30 PM 
Keynote Session
3:30 – 4:30 PM 
Breakout sessions (Choose from 14 sessions)
4:30 PM 
Evening on Own
Saturday, July 16
8:00 – 11:00 AM 
Registration Check-In/Exhibits Open
8:30 – 9:15 AM 
Breakout sessions (Choose from 14 sessions)
9:30 – 10:15 AM 
Breakout sessions (Choose from 14 sessions)
10:30 – 11:30 AM 
Closing Keynote
11:30 AM – 1:00 PM 
Brunch & Closing Entertainment
1:00 PM 
Adjournment
Enjoy the conference in the beautiful Gaylord National Resort
and see the historic sites of Washington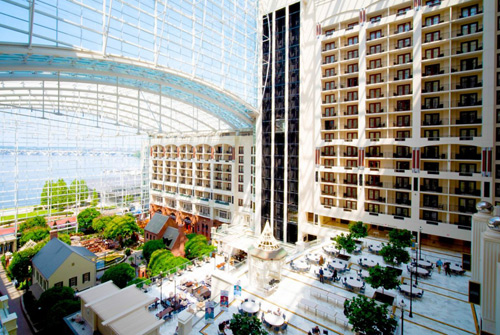 Our host hotel the Gaylord National Resort is a luxurious location for the 2022 conference. The hotel has every modern amenity and is also located within close walking distance of many fine restaurants and stores. In addition, the Gaylord National Resort is close the historic sites and attractions of Washington, DC, including:
The Washington Monument
The Lincoln Memorial
The National Air and Space Museum
The International Spy Museum
Old Town Alexandria
Entertainment
An International Music Sensation
RNLNC's opening reception will feature a special performance by international music sensation Dallas String Quartet!  A fusion of classical and contemporary music on both traditional and electric string, Dallas String Quartet has played "at home" for Presidents Obama and Bush, the College Football Playoff, NBA, and NFL organizations. DSQ has sold out concert venues like the House of Blues and symphony halls alike. They have played alongside Josh Groban, Chicago, and the Trans-Siberian Orchestra.
---
Meet the World's Top Latte Artist
Michael Breach, a world-renowned latte artist, will provide an unforgettable experience as he creates stunning DC-inspired art and portraits in a matter of minutes… all within a latte (and yes it's drinkable)! Sponsored by CampusESP.
Keynote Speakers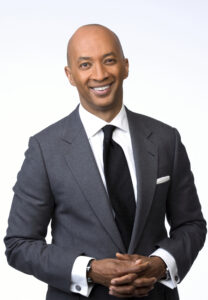 Byron Pitts
Co-Anchor of ABC's Nightline & Author, Be the One
Byron Pitts' personal journey and success in the face of adversity has inspired audiences nationwide. He brings years of experience as a world-class journalist to the stage and shares the important lessons about humanity that can be uncovered in global events and the stories surrounding them. Sharing anecdotes and details of his own personal challenges while growing up—including his struggles with illiteracy and a profound speech impediment—Pitts encourages audiences to strive past struggles to achieve success, and challenges us all to be brave enough to "step out on nothing" and help others reach their own goals.
Pitts is a multiple Emmy award-winning journalist and co-anchor of ABC's Nightline. Prior to working for ABC, he was the Chief National Correspondent for CBS Evening News With Katie Couric. He was also CBS's lead correspondent at Ground Zero immediately following the September 11th attacks and won an Emmy for his coverage. He is also the author of Be the One: Six True Stories of Teens Overcoming Hardship with Hope and Step Out on Nothing: How Faith and Family Helped Me Conquer Life's Challenges.
---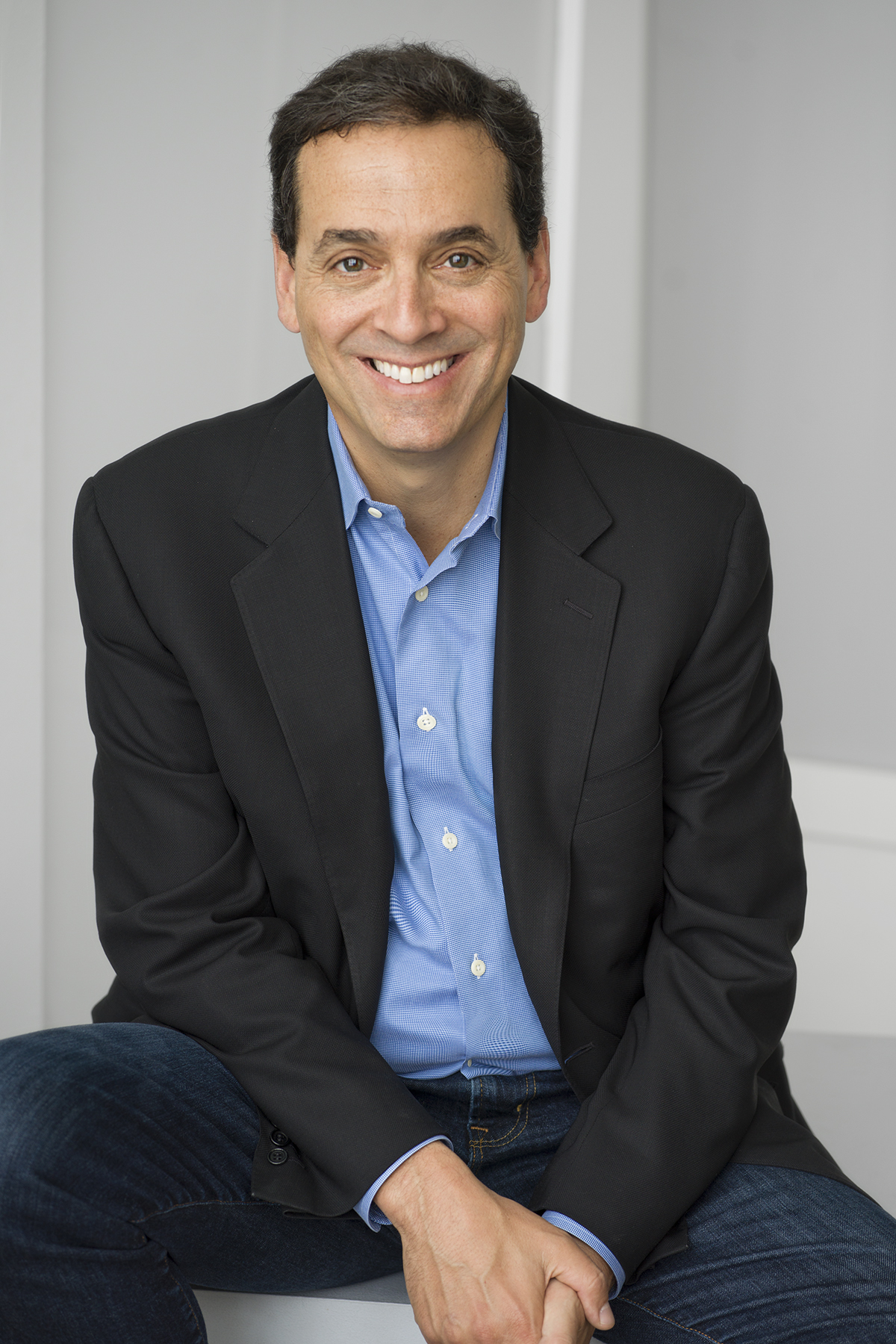 Daniel Pink
#1 New York Times Bestselling Author

Daniel Pink is one of the best-selling nonfiction authors of the last two decades. His deeply researched books on business, creativity, and behavior have won multiple awards, have been translated into more than 42 languages, and have sold millions of copies around the world. He is the author of five New York Times bestsellers, including his latest, The Power of Regret: How Looking Backward Moves Us Forward. His other books include the New York Times bestsellers When and A Whole New Mind, as well as the #1 New York Times bestsellers Drive and To Sell is Human.
Pink was host and co-executive producer of "Crowd Control," a National Geographic Television series on human behavior that aired in more than 100 countries. His MasterClass on sales and persuasion is one of the most popular courses at that platform. His TED Talk on the science of motivation has been viewed more than 38 million times. He also appears frequently on NPR, PBS, and other TV and radio networks in the U.S. and abroad.
---
Kindra Hall
Wall Street Journal best-selling author, Award-Winning Storyteller
Kindra Hall is the go-to expert for storytelling in business and beyond. She is the best-selling author of Stories That Stick: How Storytelling Can Captivate Customers, Influence Audiences, and Transform Your Business—a book that debuted at #2 on the Wall Street Journal Bestseller List and that Forbes said, "may be the most valuable business book you read." In January she released her highly anticipated second book, Choose Your Story, Change Your Life: Silence Your Inner Critic and Rewrite Your Life from the Inside Out.
Hall is a sought-after keynote speaker trusted by global brands to deliver messages that inspire teams and individuals to better communicate the value of their company, their products, and their individuality through strategic storytelling. She is also the Chief Storytelling Officer at Success Magazine where she shares the inspiring, often untold, stories of achievers like Daymond John, Deepak Chopra, James Altucher and Misty Copeland in print and on the podcast Success Stories With Kindra Hall.
---
Dr. Phil Regier
University Dean for Educational Initiatives & CEO of EdPlus at Arizona State University
Phil Regier, Ph.D., is responsible for expanding the Arizona State University's digital immersion program and advancing the university's leadership role in education innovation. During his tenure as dean, the fully online student population grew from 400 to more than 78,000 degree-seeking students in over 100 countries, and the number of online programs grew from six to more than 250 as of fall 2021.
Today, online programs at ASU utilize more than 200 technologies, and the university is a co-convener of the ASU+GSV Education Innovation Summit, the largest and most recognized assembly of education technology entrepreneurs, investors, and users in the world. Regier has led many EdPlus initiatives aimed at transforming the education landscape by creating opportunities and increasing access to higher education.
RNL National Conference & COVID-19
As COVID-19 enters an endemic phase in North America, we are cautiously optimistic about the landscape of in-person events.
Although RNLNC will not require proof of vaccination, assuring the safety and well-being of our attendees and sponsors is top priority.
We will continue to closely monitor and follow the guidance of the CDC, state and local public health organizations, and adhere to the Gaylord National COVID protocols. RNL is prepared to make adjustments as necessary and will promptly communicate to RNLNC attendees of any such change.
Registration Fees
$995 per person (1-5 registrants)

$895 per person (6+ registrants)
Bring a team to spark discussion and create momentum for implementing new strategies.
Become a National Conference Sponsor
2022 RNL event sponsors will have unparalleled access and increased brand visibility to a highly targeted audience of higher education leaders and innovators. Attendees come to RNL events looking for solutions to their biggest enrollment marketing, student success, and fundraising challenges.