We are proud to announce that Render is now part of RNL!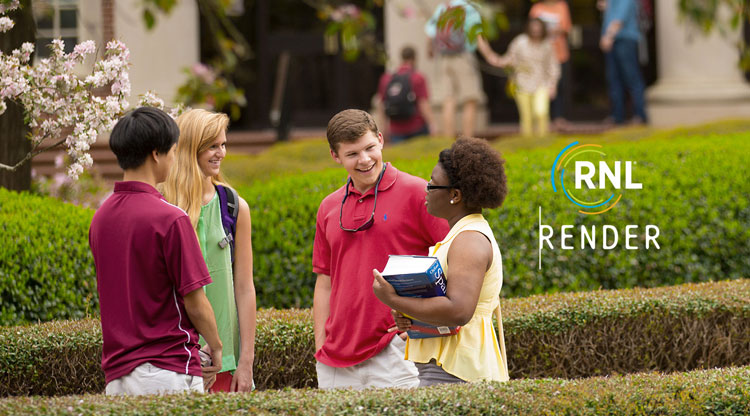 Render Experiences is the authority for enhancing and optimizing the on-campus student visit experience. By adding Render's capabilities to RNL's enrollment solutions, we can now help you create a world-class student visit experience that aligns strategically with your enrollment goals. The result is not just increased yield, but more students from the populations you want for your incoming class.
Why Render is the leader in their field

13 years of experience optimizing campus visits

Partnered with more than 250 campus clients

2,200 campus tours taken at colleges and universities

Trained more than 10,000 tour guides
See how you can transform your campus visit experience with RNL+Render

Ask for a free consultation with our experts to talk about how you can align your campus visit program with your recruitment efforts and enrollment goals.