Recognizing institutions for innovations in enrollment management
---
About the awards
Since 2002, the Peter S. Bryant Marketing and Recruitment Excellence Awards have recognized marketing and recruitment programs that have made an impact on campus enrollment. Institutions are selected based on several factors, including institutional outcomes and execution of strategies that promote student awareness, inquiry, application, admission, deposit, and enrollment.
The awards are named in honor of Peter Bryant, one of the most revered enrollment experts in higher education who helped hundreds of institutions reach their enrollment goals during his 40-year career.
The winner will receive a conference registration, recognition, and presentation session at the RNL National Conference.
Applications for 2020 are currently being accepted. Apply below by April 3, 2020.
To be considered for an Recruitment Excellence Award, please complete the application below by April 3, 2020.
Winners will be announced at the 2020 RNL National Conference.
Apply Now
The award will recognize a college or university that has taken innovative and effective approaches to campus marketing and student recruitment. Examples of types of marketing and recruitment efforts that will be considered include:
Digital marketing and recruitment
Shaping goals such as boosting enrollment of underrepresented student populations
Adult and online learner recruitment
Efforts to reduce "summer melt" and increase student yield
Technological advances in the areas of marketing and recruitment such as marketing automation and artificial intelligence
Successful expansion into new markets
Creative and success efficiencies for marketing and recruitment
2019 MREA winner: Florida Southern College (Lakeland, FL)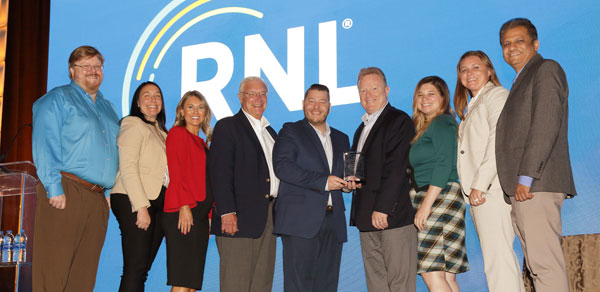 Over the last several years, Florida Southern College has worked with RNL to target, engage, and influence the enrollment of sophomore, junior, and senior search records and inquiries. The college has embraced a number of innovations and strategies to attract more students in an increasingly digital world, including:
Adding digital strategies to their application and yield efforts.
A re-branded website
Piloting a personalized financial aid video program that combines automation with creative to deliver a video financial aid award communication to every student.
These digital initiatives have allowed the college to greatly expand the number of prospects, inquiries, and applicants it can engage at scale. For instance, regarding its personalized financial aid video effort, the college has been able to increase the one-on-one financial aid conversations it had with students and parents from about 30 percent of its applicant pool to all of the students in its applicant pool.
In addition, Florida Southern College has blended these digital initiatives with top-notch traditional recruitment methods, such as a campus visit program that is one of the best in the nation.
This combination of innovative and effective recruitment strategies has delivered two consecutive years of record enrollments in 2017 and 2018.
---
Marketing Recruitment Excellence Award Program Submission
Have Questions?

Do you have questions about the Recruitment Excellence Awards?
Please contact Anne Monroe of RNL: