Make Fundraising Campaigns Easier, Faster, and Smarter With an AI-Driven Alumni Engagement Platform
How do you amplify alumni engagement? By speaking to your alumni as individuals. But how can you do that at scale and in ways that feel completely personalized to your audience?
With RNL QuadWrangle.
RNL QuadWrangle is an AI-driven alumni engagement platform that makes it easy to personalize outreach to your constituents, enabling you to tap into their interests and excite them about giving. Powered by AI and machine learning, the platform turns donor data culled from social media and campus databases into precisely curated content and calls to action that will spur philanthropy—all through a streamlined and easy-to-use interface.
Power your campaigns with 1:1 personalization and precise insights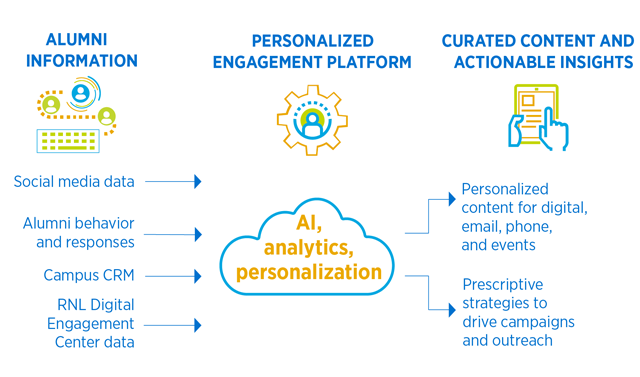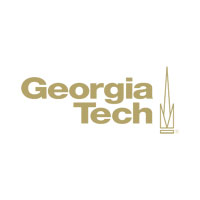 "We chose QuadWrangle for its abilities in self-configuring outbound communications and the ability to learn the interests of our alumni and friends at scale. Our ability to extract those interests gives us insights on those individuals who are major gift prospects and allows us to accelerate connecting them to the areas of the university that they are more likely to support. "
4 ways RNL QuadWrangle elevates alumni engagement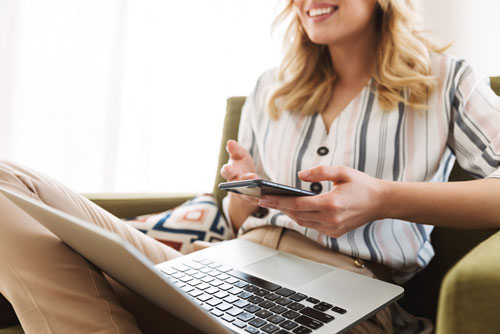 Create and launch fundraising campaigns in minutes
Build segmented email lists in seconds, launch an event page in minutes, and create multipoint communication campaigns that stop automatically when a donor completes a goal.
Harness the power of the smartest AI for higher education fundraising
Use RNL QuadWrangle's machine learning to identify donor interests and preferences, then deliver perfectly aligned content.
Make hyper-personalized connections at scale for every donor in your pool
Lower the amount of resources it takes to achieve complete personalization so your constituents feel like your speaking to them as individuals.
Identify optimal fundraising strategies with AI-enhanced insights
Learn relevant and recent info on donors that identifies who they are now so you can make every fundraising tactic smarter and more successful.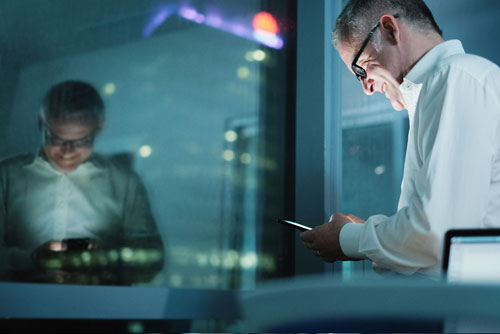 RNL QuadWrangle's precise personalization drives response
320% INCREASE


in likelihood of alumni who join their QuadWrangle community to give
10X INCREASE


in giving button click rates when curated by the platform
2X INCREASE


in platform-generated email clickthrough rates over prior tools
Seamless Integration With These RNL Giving Solutions
RNL QuadWrangle will be integrated with other RNL solutions such as CAMPUSCALL, Giving Day, Crowdfunding, and the AL AI Chatbot, creating a consistent donor experience and better results for your institution.
RNL Crowdfunding
Boost giving through an innovative digital fundraising platform that has fueled more than 5,000 successful fundraising projects.
RNL Giving Day
Create a great giving day with the only platform that combines dynamic storytelling and volunteer management into one easy-to-use digital fundraising tool.
AL: Conversational AI for Fundraising
Engage alumni and donors 24/7 with RNL's AI-chatbot solution for fundraising.
RNL CAMPUSCALL
Reach more donors with the phonathon software trusted by hundreds of institutions.