fundraising
Challenging the Norm in Donor Engagement This Fall: 4 Things Every Advancement Leader Needs to Do Now
There's nothing "normal" about this fall. A majority of campuses will be remote only for some or all of the upcoming academic year. The most popular fall pastime, college football, has been cancelled for some of the top conferences. In-person events are cancelled, and our ability to be face to face with donors and alumni has been transformed into a virtual-only experience.
The only "normal" I see this fall is that our donor and dollar goals are mostly the same. As our students struggle in a tough economy, alumni engagement and giving matters now more than ever. Here's what advancement leaders have told us in a recent survey RNL conducted: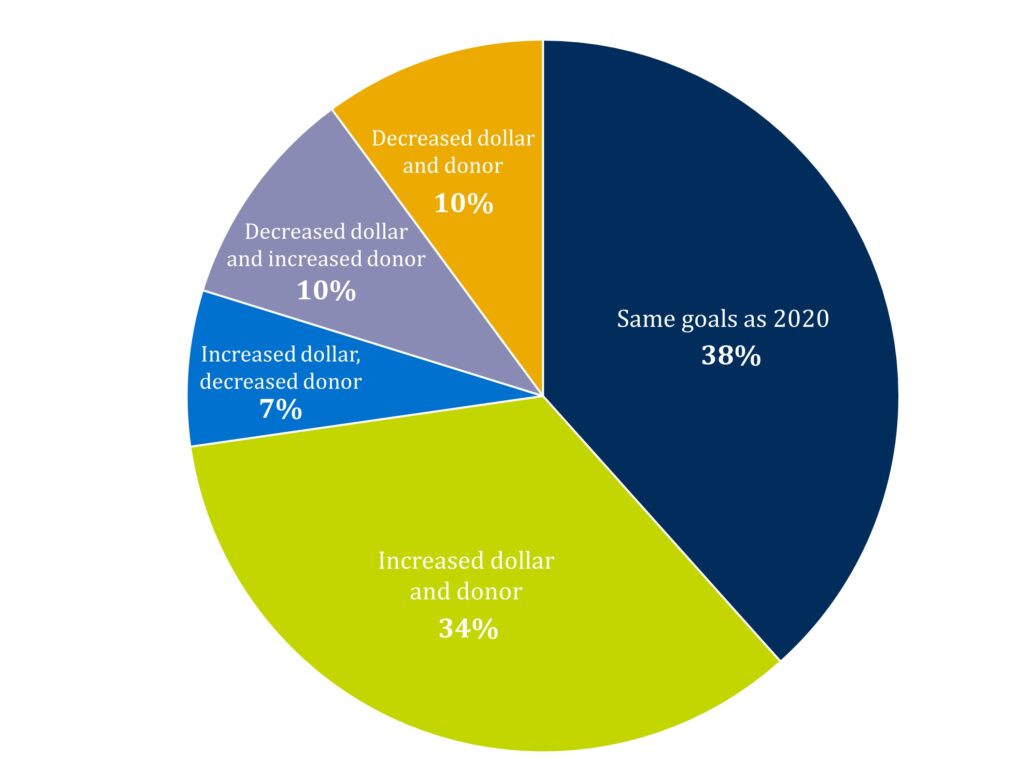 However, the "how do we do it" question has us thrashing, as a slew of new challenges makes achieving our objectives and goals look and feel a bit daunting and we all fear that business as usual is not going to cut it.
As your fundraising goals remain the same or even increase, here are 4 ways you can help truly "challenge the norm" this fall to get the most out of your outreach in these unprecedented times.
Turn the digital transformation of fundraising into an actionable strategy
"We are going to digitally transform our engagement and giving program" is a proclamation, not a strategy.
When you say your institution is going to pivot to digital, make sure you can define what it really means and why you're doing it. Start with communicating the top three digital pivots you are going to make this fall. Does it mean:
Adopting new channels and technology?
Streamlining your processes?
New roles for staff?
If you're doing digital transformation the right way, it will impact all those areas.
Make sure you can articulate what you expect to get out of these digital efforts. Here's a good example of how to communicate a digital pivot:
Example:
We will begin leveraging engagement metrics to focus our outreach on those most likely to give with a goal to reduce our spend in mail and phone by 15 percent. We will use $45K of that cost savings to start exploring how targeted digital advertising can help us engage and warm the constituents who are not ready to give.
Re-calibrate your fundraising program with data, not hope
Digital transformation isn't just about new channels and platforms, it's also about evolving what you've traditionally done. Budget cuts are real and many institutions are feeling the pain with staff reductions and eliminating spending certain areas. Minimizing the impact of these cuts on your results is important.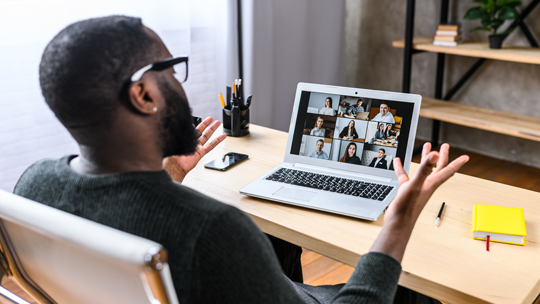 Before you give up on a channel, conduct a quick channel analysis. It can help you understand the cost, engagement, and fundraising implications of removing that channel—guiding your decision on whether you can significantly reduce cost while maintaining value. If you are replacing a channel with new digital ones, it's good to use the analysis to compare and contrast value. Too often institutions hope they can do better with a new digital strategy, but hope isn't a strategy.
Free Channel Optimizer Toolkit
Download the RNL Channel Optimizer Toolkit and see where you can increase donor engagement, maximize ROI, and find opportunities to optimize your fundraising efforts.
3 ways to increase donor engagement now
Homecoming, tailgates, and so many other in-person opportunities we normally have in the fall to deepen the relationship with our alumni have been cancelled or soon will be. On top of that, when budgets tighten, outreach that doesn't directly lead to giving has a way of finding itself on the chopping block. But this is not the time to reduce your engagement, it's a time to show your constituents that you are there for them. Down the road that will pay dividends for your institution. It's a time to leverage digital strategies to augment what you cannot do in person and that doesn't mean just email.
Here are a few different tactics I've watched institutions invest in during the pandemic that will continue to be relevant this fall:
Virtual events: From Zumba classes to homecoming, these are events that can be moved online to keep alumni engaged. You might even start to engage some alumni who weren't engaging before with in person events.
Lifelong education: Many alumni may be looking for opportunities during the pandemic to upskill, so take a close look at the opportunities provide and communicate to alumni who want to continue to learn and develop new skills through your institution. These could be certificate programs, continuing education, online graduate study, and a combination of options.
Engage with students and recent graduates: We've seen great institutions tap into their alumni base to share advice with both recent graduates and the new freshman class to build a sense of community. Other institutions have ramped up their mentor program as a means to help their students better prepare for the workforce.
Let's continue the donor engagement and digital transformation conversation
None of us have a crystal ball to tell us what the future will look like in the coming months, but we have the power to make smart decisions now to transform our outreach to accomplish our goals while still engaging our alumni in meaningful ways to build the pipeline for the future. Contact us today to set up a time to talk with our fundraising experts.
---