RNL has prepared a variety of recorded tutorials to provide you with support as you review your Satisfaction-Priorities Survey results. You are encouraged to check back here for additional tutorials which will be added in the future.
Reporting Tutorials
Report Tutorial Part 1
This 20-minute tutorial provides an introduction to the RNL Client Portal SmartView Reports, with a focus on the SPS Main Report and the SPS Year to Year Report.
Report Tutorial Part 2
As a follow up to Part 1, this 12-minute tutorial provides guidance on the data slicing options including the SPS Comparison, Versus and Single Group Reports, as well as the raw data files.
Report Exporting Tutorial
In addition to your reports within the Portal, you can create an excel file to share with others on campus. This short tutorial walks you through exporting your data into our template so you can share you reports without others logging into the RNL Portal.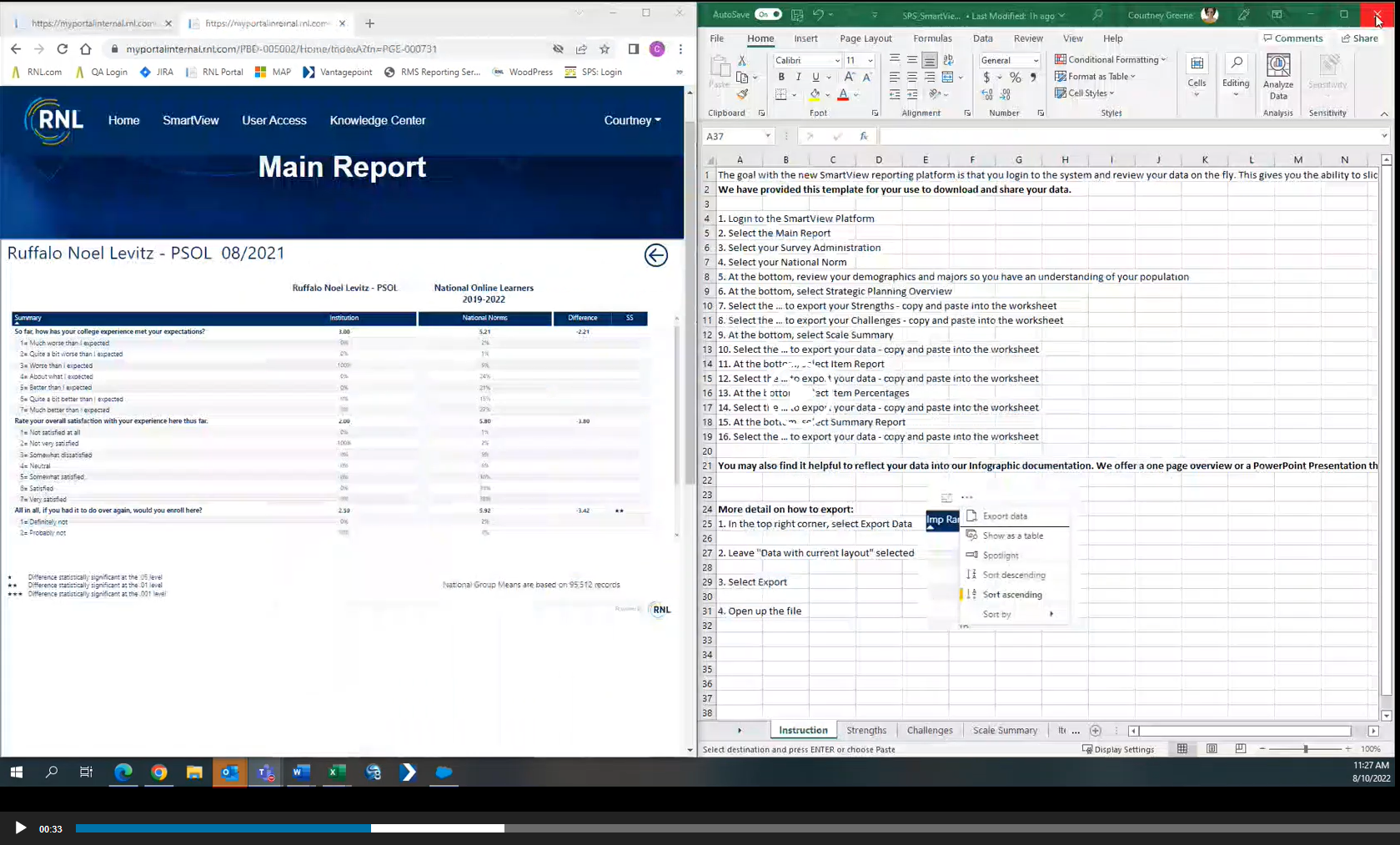 Do you have questions about the information you heard in any of these sessions or about using the satisfaction survey instruments from RNL? Contact Shannon Cook or Julie Bryant.
Let us know if there is additional content that would be helpful to you.
ADDITIONAL SATISFACTION-PRIORITIES SURVEYS RESOURCES