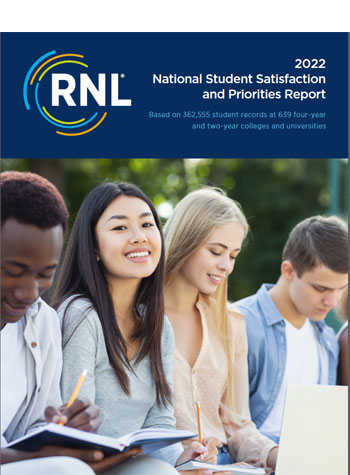 Read our college student satisfaction report to learn how students assess the college experience
What does student satisfaction look like in our post-pandemic world? How has it changed in recent years? This year's National Student Satisfaction and Priorities Report looks at recent student satisfaction and priorities results as well as five-year trends to provide a better understanding of how perceptions have shifted in recent years.
Explore key trends in college student satisfaction in this analysis of 362,000 student records, including:
Student satisfaction trends by institution type and student population.
Shifts in student satisfaction in the last five years.
How many students said they would re-enroll at their current institutions if they had to do it all over again.
How students assess key areas of their experience such as the quality of instruction, value of tuition, availability of financial aid, and campus security.
The assessment of campus climate in areas such as feeling welcome at an institution, how caring staff members are toward students, and the institution showing concern for students as individuals.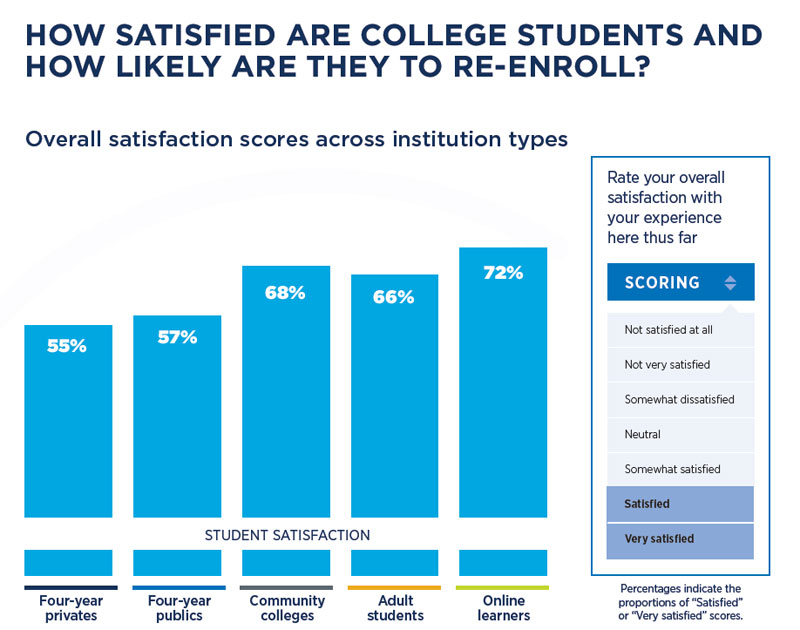 Complete the form above to receive your copy of this college student satisfaction report.
Data for this report was compiled using the RNL Satisfaction-Priorities Assessments, a suite of benchmarking tools used by more than 3,000 colleges and universities for the last 25 years.