Assess the satisfaction and priorities of students in distance learning and online programs
Online learning programs are rapidly gaining popularity. But students in these programs also have different needs, expectations, and priorities than traditional students.
Now you can measure the satisfaction levels of online learners with the Priorities Survey for Online Learners (PSOL). The first survey of its kind designed specifically for online students, the PSOL can tell you how satisfied your students are and what issues are really important to them including the areas of:
Academic services
Enrollment services
Institutional perceptions
Instructional services
Student services
National Satisfaction and Priorities Report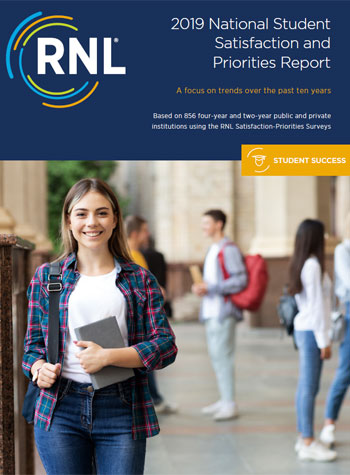 Find data and strategies to strengthen the student experience. This report includes data from 560,000 students at more than 850 institutions, providing insights into their views on academic quality, the value of college, the importance of being at their "first-choice" institution, and more.
See samples
What campuses say about the Priorities Survey for Online Learners: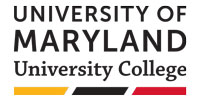 "We want to know how satisfied students are with our institution and how well we are doing compared to other institutions that serve the same type of student. The PSOL provides a standard benchmark to track our progress over time, as well as a benchmark of how we are doing compared to other online institutions. No other nationally administered survey provides this information for the specific types of learners that we serve. In addition, Ruffalo Noel Levitz provides excellent customer service with comprehensive analyses of the results."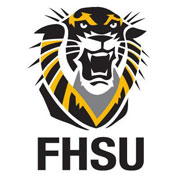 "We have increased our communication efforts and created more effective avenues for faculty and students to connect with one another. The [PSOL] data have helped us with a lot of decision-making efforts."
Priorities Survey for Online Learners clients include:
American InterContinental University-Online, IL
Argosy University Online, PA
Art Institute Online, PA
Ashford University, IA
Bemidji State University, MN
Bethel University, MN
Bismarck State College, ND
Bon Secours Memorial College of Nursing, VA
Brookhaven College, TX
Bryant & Stratton College, NY
California State University-San Bernardino, CA
Capella University, MN
Champlain College, VT
Colorado State University-Global Campus, CO
Colorado Technical University, CO
Columbia College, MO
Columbia Southern University, AL
Cuyahoga Community College, OH
Dakota State University, SD
Dakota Wesleyan University, SD
Dallas Colleges Online, TX
Education Futures Group, TX
Friends University, KS
Front Range Community College, CO
Georgia Military College, GA
Grand Canyon University, AZ
Indiana Tech, IN
Inver Hills Community College, MN
Isothermal Community College, NC
Loyola University New Orleans, LA
Mississippi Gulf Coast Community College, MS
North Dakota State College of Science, ND
Northcentral University, AZ
Northwood University, MI
Oklahoma State University Institute of Technology-Okmulgee, OK
Post University, CT
Rasmussan College, MN
Regis University, CO
Savannah College of Art and Design, GA
Sullivan University, KY
Texas Woman's University, TX
Troy University, Al
University of Maryland University College, MD
University of San Francisco, CA
University of St. Francis, IL
University of the Rockies, CO
Virginia Commonwealth University, VA
Wilmington University, DE
Additional Solutions for Student Success
RNL Student Success™
Discover the most comprehensive way to nurture and develop successful students from pre-enrollment through graduation.
RNL Student Retention Predictor™
Identify student retention risk factors through advanced analytics.
RNL Retention Management System Plus™
Increase retention and completion with these early-alert and motivational assessments.