Thank you for joining us for the 2022 RNL National Conference!
Want to learn more about creating Personalized Videos for students and donors?
This RNL National Conference welcome video was created by Allied Pixel, a full-service video production company that's worked with colleges and universities nationwide. Allied Pixel is a leader in Personalized Video and has won more than 200 awards for their work. Partnering with RNL, Allied Pixel creates Personalized Videos for students, prospects and donors that engage and compel them to take action with proven, measurable results.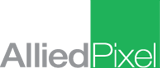 Visit Allied Pixel to see sample videos and learn more about Personalized Video.
Ask for a free consultation on adding video to your engagement strategies
Talk with RNL about how you can use strategies like Personalized Video to connect with students and donors.