Strengthen the quality of the student experience through precise, comprehensive satisfaction assessment
The Student Satisfaction Inventory gives you a powerful tool to improve the quality of student life and learning. It measures student satisfaction and priorities, showing you how satisfied students are as well as what issues are important to them. Use this data to:
Guide strategic action planning
Strengthen student retention initiatives
Meet accreditation requirements
Identify areas of strength for institutional marketing
Chart your progress toward campus goals
Check Prices and OrderSee samples of the Student Satisfaction Inventory
National Satisfaction and Priorities Report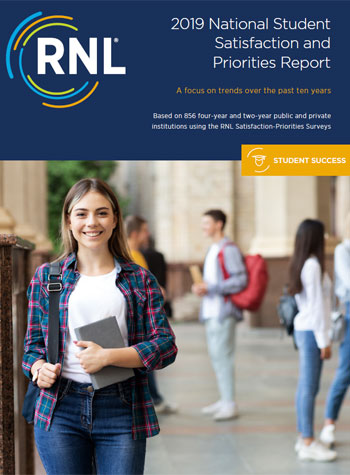 Find data and strategies to strengthen the student experience. This report includes data from 560,000 students at more than 850 institutions, providing insights into their views on academic quality, the value of college, the importance of being at their "first-choice" institution, and more.
What campuses say about using the data from the Student Satisfaction Inventory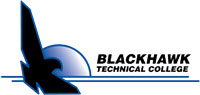 "We have conducted the SSI four times since 2003. The results were used in writing our Academic Quality Improvement Project (AQIP) Systems Portfolios for the Higher Learning Commission. The data have shown how we have improved our services to students over time. [Ruffalo Noel Levitz] is a valuable partner with the assistance they provide in conducting the survey and with the consultation on how to use the results to improve."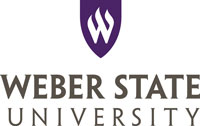 "The Student Satisfaction Inventory from RNL is, in my opinion, the most helpful and applicable national survey that we sent out. It is my favorite."

"As Coordinator of Retention, I could not be more pleased with our relationship with RNL. Everyone we worked with has been absolutely first rate – extraordinarily helpful, consummately professional, and exceedingly cordial. I would recommend RNL services to other institutions without hesitation or qualification."
Choose from versions for every type of college student and campus
The Student Satisfaction Inventory is available in online and paper formats, with versions for specific institution types. See samples of all versions. You can also choose additional Satisfaction-Priorities Surveys for key campus populations:
Receive national benchmark comparisons
The Ruffalo Noel Levitz Satisfaction-Priorities Surveys have been taken by more than 5,500,000 students at 2,700 campuses, giving you access to exceptionally valid and varied national benchmarks.
After using the Student Satisfaction Inventory, you receive detailed reports about the responses for your campus. You also have a host of customizable options for data tracking and additional reporting. Plus, your campus receives the National Student Satisfaction and Priorities Report, complete with results categorized by institution type. Review our samples to see the data you receive.
Implementation and accreditation support
For information on administering the Student Satisfaction Inventory, see our implementation guidelines and frequently-asked questions. The SSI is used by many campuses and is mapped to the Southern Association of Colleges Schools (SACS) criteria, the Higher Learning Commission of the North Central Association of Colleges and Schools (HLC) criteria, Middle States (MSCHE), the New England Association of Schools and Colleges (NEASC), and the Accrediting Council for Independent Colleges and Schools (ACICS) criteria. See the accreditation page for more details.
Webinars About the Student Satisfaction Inventory
Additional Solutions for Student Success
RNL Student Success™
Discover the most comprehensive way to nurture and develop successful students from pre-enrollment through graduation.
RNL Student Retention Predictor™
Identify student retention risk factors through advanced analytics.
RNL Retention Management System Plus™
Increase retention and completion with these early-alert and motivational assessments.