Watch this interview with DePaul University's Tracy Krahl and Deidra Miles talk about the university's digital engagement center.
DePaul University is a private, Catholic research university in the heart of Chicago, founded by the Vincentians in 1898. In 1998, it became the largest Catholic university by enrollment in North America, and now enrolls students from 49 states and 136 countries. Following in the footsteps of its founders, DePaul places special emphasis on recruiting first-generation students and others from disadvantaged backgrounds. DePaul has been ranked a Best Midwestern College by The Princeton Review, and a Best National University and Most Innovative University by U.S. News & World Report. With a dedicated focus on teaching, DePaul is committed to an educational experience that weaves together mind, place, people and heart.
Creating more personalized engagement with donors
With an alumni base of over 180,000, DePaul sought to amplify engagement to drive alumni participation. The goal of student ambassador engagement was to provide a more in-depth experience for donors, going beyond direct mail and emails to make 1:1 connections. Targeting both new donors and leadership giving, DePaul looked to create a personalized engagement opportunity to maximize the ease and joy of giving for their diverse supporter base while also increasing the university's ROI.
Managing omnichannel outreach from an RNL Digital Engagement Center
The RNL Digital Engagement Center is an integrated, omnichannel donor engagement solution that:
Combines personalized texting, calling, and video outreach to engage supporters with giving, event, and involvement opportunities.
Utilizes RNL Engage, our integrated and remote-capable platform to power these channels and transform students into engagement ambassadors.
Builds on RNL's decades of expertise with the leadership of an Engagement Center Manager (ECM) to guide success, mentor students, and meet KPIs crucial to your success.
Delivers the best results possible within your budget.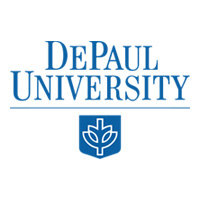 "The engagement center gives us an opportunity to reach to a broad group within our large alumni base. Our telefund students also build a community with each other. Our RNL center manager does an incredible job. Our students, combined with the professionalism that RNL brings, have given us an opportunity to expand and increase results."
Working with RNL to unlock the potential of DePaul student ambassadors
DePaul first utilized RNL services with off-site ambassadors—fundraisers working on behalf of DePaul but who were not DePaul students. During the height of the pandemic, this flexible and remote-capable engagement option allowed DePaul to continue talking with alumni and supporters. DePaul then transitioned back to using DePaul ambassadors at the university, with an RNL Engagement Center Manager overseeing the center and using and key technology like same-night text follow up with pledgers. This change has led to a transformation of the DePaul telefund. Donors receive highly personalized outreach and friction-free fulfillment opportunities right after their great conversation with an engaging DePaul student ambassador.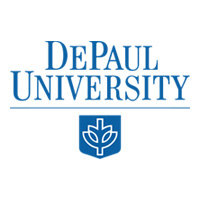 "I think our students are the best representation of our campus and we're very proud of them. I've witnessed their success in the center, and they are very proud of the job they do."
Success in 2022
DePaul has integrated new channels, including texting and video messages, to maximize the impact of student ambassador engagement. Returning to the in-person
engagement center, RNL partnered with DePaul to greatly increase the impact of the center. All key metrics increased, including student retention, contact rate, efficiency,  and the impact of leadership giving.
$768K in pledges, FY20-FY22
91% student ambassador retention
21% increase in contact rate over two years
53% of giving immediately fulfilled via credit card
18-point jump in fulfilled pledges for FY22
2x increase in non-donor credit card giving in FY22
3x increase in donations from researched cell numbers
Discover the next generation of donor engagement solutions


Learn more about the remote-ready RNL Digital Engagement Center, which keeps your donors engaged across integrated calling, texting, and personal video. And it can keep your student ambassadors working and driving to your fundraising goals.