RAW DATA SUPPORT
As you review your results in the RNL Client Portal, you will notice that you have the flexibility to look at your data in numerous combinations, using the various reporting formats.  This flexibility provides you with an opportunity to analyze the data in a variety of ways, but we want to caution you to not get lost trying to look at the data in too many different ways.  The key is to review your results in ways that will provide direction for taking action on your campus to improve the student experience.
The Comparative, Versus and Single Group Report formats that are included as standard deliverables for data slicing allow you to select only one demographic response at a time.  You may use the raw data file that is delivered automatically with your results to prepare your own cross-tab analyses (First year females for example) and to collapse multiple demographic responses into one data set (Race/Ethnicity responses into Students of Color).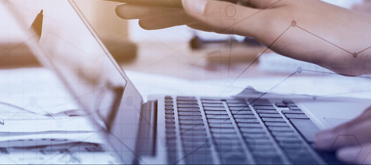 As a reminder, the complete Interpretive Guide will walk you through the data included in each report.  We also encourage you to explore the other resources included in these webpage with suggestions for communicating your results on campus and taking action with your results.
RAW DATA
Raw Data
Using your raw data can be a bit tricky, check out our instruction on using your raw data. Also note, the raw data can be loaded into SPSS or Excel, as well as into other data management platforms such as Tableau.
Matching Raw Data
For online administrations of the surveys, you have the ability to match the raw data back to the student level identifiers, using the instructions below.  We caution you to NOT use the data to individual follow up, but rather to use the identifiers to align students into additional cohorts.
SURVEY ITEMS AND RAW DATA FILE FORMAT
Select your appropriate survey type.
Each document below includes a word version of the items on the survey, a link which reflects the items that comprise each scale category and an additional link to an Excel document with the file format details and the item text.  You can use this information, combined with the raw data files that were delivered to you, to set up your calculations within Excel.
Priorities Survey for Online Learners (PSOL)
Adult Student Priorities Survey (ASPS)
Institutional Priorities Survey (IPS)
Parent Satisfaction Inventory (PSI)
USING SPSS FOR YOUR DATA ANALYSIS?
Contact us for syntax support.
ADDITIONAL SATISFACTION-PRIORITIES SURVEYS RESOURCES