Build the right applicant pool that meets your enrollment goals
The college application season is a condensed window of opportunity. You have to cultivate, engage, and recruit students quickly and effectively to nurture their interest.
Our solutions for Cultivating Applicants create a pool of qualified, interested applicants who are great fits for your institution and goals. These solutions deliver:
Advanced technology and analytics to target the right students and accurately qualify interest.
Multichannel marketing that maintains the momentum from your search campaigns.
Recruitment strategies and tracking to keep you on target.
Success Stories of Cultivating Applicants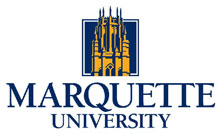 Experienced a 163-student increase in freshmen and a stronger applicant pool.

Increased total of freshman by 45% over five years.
Solutions to Help Cultivate Applicants
RNL Applicant Cultivator
Every institution needs a robust applicant pool to reach its enrollment goals, whether to grow enrollment overall or to enroll specific student populations.
RNL Applicant Cultivator delivers the most advanced way to nurture and develop your applicant pool by aligning your applicant strategy with your enrollment goals and targetingstudents who are most likely to apply and enroll.
RNL International Student Recruitment
Engage international students through data-driven insights and culturally intelligent, personalized multichannel communication that will get students excited and ready to take their educational journeys to your campus.
RNL ForecastPlus™
Identify students who are more likely to enroll and uncover new markets to explore through custom predictive models that increase yield and help you shape your enrollment.
RNL NYS Applicant Cultivator
Designed for private institutions in the New York State market. Develop your applicant pool using Excelsior Scholarship impact research, powerful multichannel outreach, and campaigns for stealth applicants, inquiries, and high school seniors.
Solutions from RNL Partners
Conduit Online Engagement from PlatformQ Education
RNL has developed, in partnership with PlatformQ Education, a custom offering that integrates the Conduit platform and online engagement strategies with RNL's application generation strategies to support your engagement and yield strategies throughout the enrollment process.

Speak with our enrollment management experts about how you can strengthen your applicant pool and enroll the class you want
Related Resources You'll Appreciate
What you need to know to enroll this population 1 in 3 incoming freshmen are first-generation college students First-generation college...