Berry College is a coeducational, private liberal arts college with a student body of about 2,200 students. Berry was founded by Miss Martha Berry in 1902, and thanks to her "relentless fundraising efforts," her small school now claims the title of the world's largest campus with 27,000 acres of rolling forest in Northwestern Georgia. Berry College is ranked fourth among regional colleges of the South by U.S. News & World Report, and every Berry student is guaranteed up to eight semesters of paid, hands-on professional development experience.
Big goals to increase enrollment while also serving a diverse student body
Berry College began its partnership with RNL in 2018 with the goals of increasing headcount and revenue while continuing to prioritize Pell students, out-of-state students, and students of color. RNL consultants began weekly calls with Berry's admissions, financial aid, marketing, and budget officers.
Big enrollment results for a small but mighty college
In just a few very productive years between 2018-2021, Berry College has achieved remarkable results for enrollment, revenue, shaping, and diversity.

48% increase
in first-year enrollment

44%
increase in net revenue

90%
increase in students of color

18% increase
increase in out-of-state students

Increase
in average high school GPA
Winner of a 2022 RNL Marketing-Recruitment Excellence Award
In recognition of its achievements, Berry received an RNL Marketing-Recruitment Excellence Award at the 2022 RNL National Conference.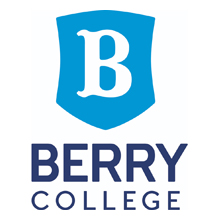 "We continue to strive for excellence in everything we do and fulfill Martha Berry's vision. No matter a student's personal path or career destination, each of our 75+ areas of study equips them with knowledge, skills and habits of mind for success. A special thank you to RNL for acknowledging Berry College for this prestigious award."
As it moves forward, Berry is doing more curated search purchases for recruitment. On the financial aid side, campus leaders continue to analyze the best use of unfunded institutional aid to sustain the desired class size and quality while minimizing debt load and attracting and retaining underrepresented and out-of-state students.
Berry College used Student Search and Engagement and Advanced Financial Aid Systems to achieve these  results. Find out what RNL can do for your enrollment and net revenue. Contact us today for a complimentary consultation.
Let's create your enrollment success story
Talk with our enrollment experts about how you can create the right campaigns to engage more students, help more of them enroll and persist, and achieve your enrollment goals.