enrollment
Fall 2021 College Communication Planning and Web Health Check
This is the fourth and final part in our "Fall 2021 Is Coming" series:
Fall 2021 College Communication Planning and Web Health Check
When campuses moved to host virtual tours and events earlier this year and devoted days to plans to reopen, evaluating communication plans in a broader context may have taken a back seat. Assessing and updating communication flow plans at the earliest opportunity should lead to better support for key audiences during a challenging 2021 recruitment season. Students, parents, and key influencers will be looking for information on your website as well as in email, direct mail, text messages, and calls.Now is the time to review and update your college communication planning and website to be sure you are addressing the concerns of key audiences as the COVID-19 crisis continues.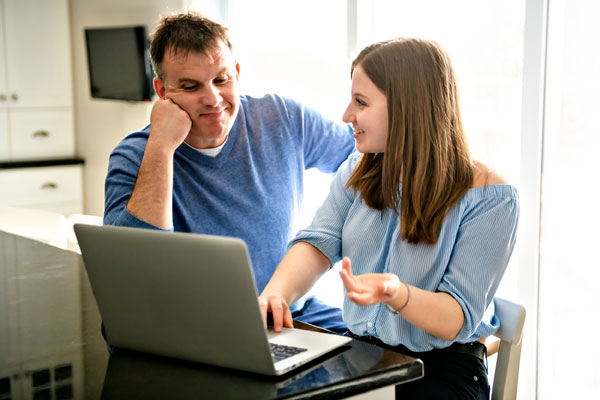 Website health check
Our RNL team conducts website reviews with campus partners over the course of a few days. Those reviews are more comprehensive than we have space for here, but these are key points to consider when evaluating whether your website is meeting the needs of students and families.
Navigation to key information—Can each key audience find academic programs, cost and aid, application materials, request for information forms, and staff contact information quickly?
Mobile optimization—Do navigation and forms work from a phone or tablet?If not, make this a priority.
Search Engine Optimization (SEO)—Transfer, graduate, and online students tend to search by academic program. Are your academic program pages optimized for search? Will prospective students find your campus at the top of the list if they search in your area and/or by major? Now is the time to develop or review the campus SEO plan.
Academic program details—When students arrive on those pages, will they find compelling content? Don't reproduce academic catalog content on the website—academic program content needs to tell stories and provide insight about the academic experience and outcomes for students.
Campus tours and visits—Can students easily find online/virtual tour and event information? Can you readily collect information when students participate?
Health and safety—Be sure to establish a schedule for updates to health and safety information through the current crisis. Outdated information is a turn off to parents checking to see how a campus is managing student needs.
Talk with our enrollment experts
Let's talk about how you can find the optimal strategies for digital marketing, inquiry management, financial aid awarding, optimizing yield, and other key actions.
College communication flow planning
With so much uncertainty surrounding how K-12 and college students will continue classes in the foreseeable future, a review of your college communication planning is vital.Students and parents who have been online all day will likely be interested in other ways to gather information about colleges. Continuing to reach out across a variety of communication channels provides the greatest flexibility for your key audiences.
Types of messages
Task related—date driven, deadlines, events, required documents
Institutional identity and outcomes—academic programs, campus atmosphere, points of distinction, outcomes
Audiences
First time in college
Transfers
Graduate
Online
Key influencers
Think of your communication plan as a matrix addressing the needs of each audience across the message types. Take into account the term start dates and decision timelines for each audience and address those needs directly. Be sure students who enter your system for the first time as an applicant also receive key institutional identity messages.
Enrollment factors most important to rising seniors and families
Each year RNL conducts research with campus partners to identify the factors most important to rising seniors when considering college choices. For many years the list of most important factors has included quality of majors, availability of majors, overall campus atmosphere, cost, and aid. While the position of the items sometimes shifts a bit, these five factors have consistently been most important.
Students and families still want to know about these most important factors this year. RNL's research related to parent perceptions in the wake of COVID-19 points to additional concerns including what the virtual academic experience will be like, how student services will be offered remotely if needed, how housing and dining will be managed, and how the campus will address health and safety concerns.
These concerns extend to the 2021 entering class as well as the currently enrolling 2020 class. For example, RNL research reflects prospective fall 2021 students reported even greater concern around college costs and affordability than fall 2020 students.
The messages campuses share now will influence decision making for the fall 2021 class and beyond. Make time now to be sure your college communication planning includes key identity and outcomes messages as well as the task-related messages so important to campus processes.
We can help you check the health of your website and communications flow
The RNL Consulting Team includes experts specializing in campus websites, recruitment, retention, communication flow planning, financial aid, and student success. We have been working with hundreds of campuses this year to help them adjust to keep students and families engaged no matter where they are.
We're ready to help your institution do the same. Reach out to us and we'll set up a time to talk.
---