Engage prospective students with personalized videos
RNL Personalized Video Services is a fully customized, scalable solution to deliver personalized videos to students at every key stage in the enrollment funnel. With its advanced automation, you can send students relevant video content that aligns with where they are in their enrollment journey.
Grab attention with personalized videos that literally speak directly to each student.
Send thousands of videos in a way that's completely manageable for your team.
Qualify student interest and prioritize outreach by utilizing video engagement metrics.
Video helps your campus break through the noise and engage students
68%
of students cite video as a key influence in their enrollment decision (Educations.com)

95%
of a message is retained when watching a video vs. 10% for text (Insivia).

89%
of GenZ use YouTube, 62% on a daily basis (Business Insider).
Watch these samples from clients using RNL Personalized Video
Virginia Commonwealth University
Power your video engagement strategy all year long with RNL's subscription service
When you upgrade to the RNL Personalized Video Subscription Service, you add powerful tools and unlimited customizable content to your personalized video service, so you can keep students engaged and moving through the enrollment funnel.
Customize your subscription for the amount of videos you need in your recruitment cycle.
Work with an expert to develop your video strategy across the admissions funnel.
Leverage unlimited dynamic content to tailor and deliver the right video to the right audience.
Deliver videos on demand or set schedules to deliver the video at the right time.
Drive students to their specific next step in their enrollment with call to action buttons.
Free Walkthrough
Ask for a guided tour of RNL Personalized Video Services
Request Now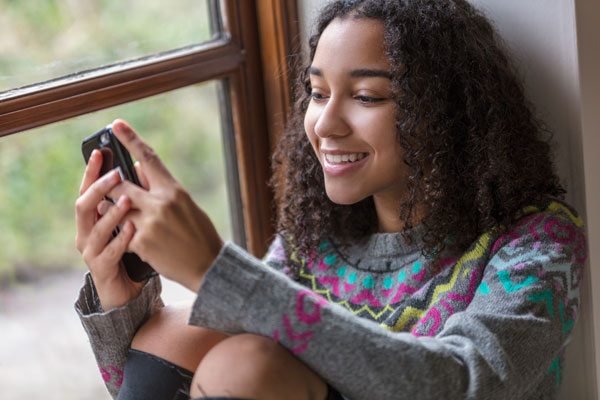 More enrollment solutions to engage students
RNL Personalized FinAid Video
Engage admitted students and explain their financial aid offers more clearly with personalized financial aid offer videos that you can deliver to each student.
RNL Digital Boost
Convert your target audiences with hyper-focused digital campaigns that use next-gen digital marketing, lead generation, and analytics.
RNL Virtual Experience
Drive enrollment through personalized digital engagement solutions such as video viewbook storytelling, virtual experiences, and interactive virtual tours and campus maps.