Engage every incoming and current student with a
personalized financial aid offer video
The RNL Personalized FinAid Video is a breakthrough in financial aid communication, designed to engage students and parents and quickly explain their aid award package. It's an automated, streamlined solution that delivers precise personalization to every incoming and current student.
Watch this sample video to see how it works
This sample video for Florida Southern College shows the level of personalization and branding, from the student's name, financial aid package, and total cost to attend to institution specific branding, images, and value propositions.
Ask for a detailed walkthrough of the RNL Personal FinAid Video
Set up a time to talk with an RNL expert about cost, implementation, and how the personalized financial aid offer video can help you reach all of your students while gaining staff efficiencies.
5 big benefits for your campus and your students

Personalized and comprehensive
The message includes a personalized greeting, their total award package, breakdown by types of aid, their net cost, and unique value proposition.

Automatically created for each student
Our platform automatically validates and converts your awarding data into unique personalized videos for each one of your students.

Branded to your campus
Logo, colors, graphics, and video footage are all customized to your institution.

Embedded calls to action
Web links and actionable information drive students to take the next step toward enrollment.

Supports yield efforts
The personalized presentation makes a compelling case for enrolling.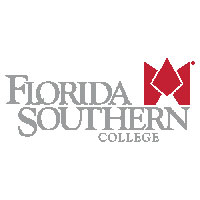 "With letters going out, applications coming in, students visiting campus, the recruitment team is always on the run. Having a consistent message that we can deliver via the RNL Personalized FinAid Video is a huge help for our staff."
Why campuses need personalized financial aid offer videos
ONLY 1 IN 3 STUDENTS
understand the cost of their education very well*
3 OUT OF 4 STUDENTS
say aid is very important in their decision*
70% OF AWARD LETTERS
do not explain difference between types of aid**
More Financial Aid Solutions
RNL Advanced FinAid Solutions
Develop a strategic financial aid plan that is aligned with your goals for enrollment and net revenue, while also addressing affordability for students.
RNL Yield and Financial Aid Optimization
Balance your yield rate, awarding, and net revenue while communicating value to admitted students. RNL Class Optimizer provides the most complete solution for yielding students and pricing your institution optimally to achieve strategic goals.