SPS REPORT INTRODUCTION
In addition to the quick guide (provided above), please download/review the next three links.
The Tutorials provide a video recording of how to review and analyze your results.
The Interpretive Guide provides written narrative on reviewing and analyzing your results.
The addendums provide specific details related to your specific survey version.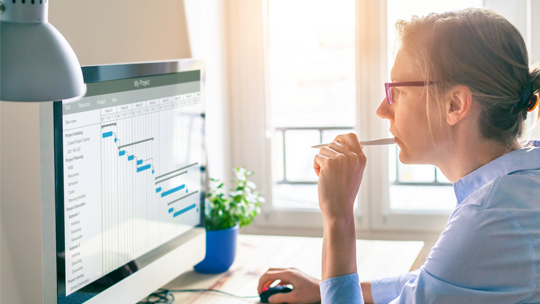 The SPS Tutorials walk you through how to access and review your Satisfaction-Priorities data. We highly suggest you take the time to review these tutorials.
The SPS Interpretive Guide provides you a deeper understanding of each of the report formats within the RNL Client Portal, along with guidance on how to review all of the report segments and how to best use your results from the RNL Satisfaction-Priorities Survey administrations for data-informed decision making.
 The SPS Addendums provide specific details about each of the unique survey instruments in the SPS family of surveys.  Download the survey-specific version(s) that you administered on your campus.
RESOURCES TO SUPPORT UTILIZING YOUR DATA
Downloading Results
Populate this Excel template with your data. It takes less than five minutes! This gives you the ability to easily share your data without Portal access.
Data Sharing Templates
Download templates for customizable Infographics, PowerPoints, Executive Summary Word documents and more.
National Comparison Group
Download the list of institutions included in your national comparison group.
Raw Data Support
Directions and file formats to support your use of the raw data files.
Assessment Cycle Plan
Guidelines on what can be done each month over a two-year assessment cycle.
Accreditation Support
Materials to help you use your satisfaction data to support your regional accreditation process.
Engagement Surveying
Also assessing student engagement?  Review the documents mapping your satisfaction data with your NSSE or CCSSE results.
RNL Presentations
Review a variety of past presentations by RNL staff, some featuring client institutions, to help you make the most of your data.
SCHEDULE A REPORT REVIEW CONVERSATION
Contact Julie Bryant with any questions on interpreting your results.  You can also schedule a free, one-hour report review conversation with Julie at a mutually convenient time.  This conversation can be one-on-one or you are welcome to invite your leadership group to join the conversation.  We will walk you through building your reports in the RNL Client Portal, highlight key data observations and brainstorm with you on next steps to get the most from your satisfaction survey investment.
ADDITIONAL SATISFACTION-PRIORITIES SURVEYS RESOURCES
Head to our client resource page if you have questions about how to access, review, and share your SPS results.
Client Resource page
Check out our RNL blogs page. You can search on Student Satisfaction or Student Success or any other topic of interest to you.
Blogs
We invite you to join our Student Success LinkedIn Group. Find us at: RNL Student Success