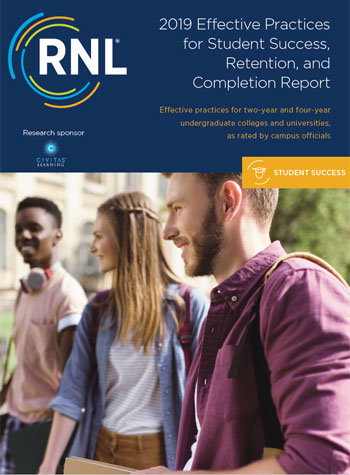 Learn the most effective student retention practices for four-year public and private institutions and two-year public colleges
Download our college student retention practices report to learn which practices, strategies, and actions campus officials rate as the most effective for student success. Inside you will find:
13 population-specific programs for student success and completion
13 online learner practices for student retention
31 general strategies and tactics for student success
31 management practices related to student retention and completion
Findings on retention planning, performance-based funding, and the role of committees for retention
The benchmarks in this college student retention practices report come from a survey of campus retention leaders conducted in spring 2019.
Complete the form above to receive your free copy.