Thank you for requesting your enrollment guided tour. We'll be in touch with you very soon. Here are some additional resources and events that will connect you with the latest research and strategies for enrollment management.
Strategic Enrollment Planning Forum, December 3-4, New Orleans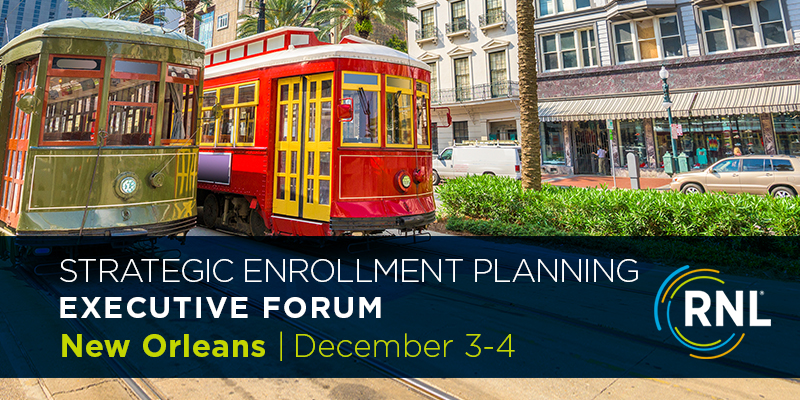 This hands-on event is tailored for campus enrollment executives. Explore key topics with RNL enrollment experts, interact with executive-level colleagues from other institutions, and complete the initial steps to develop your own strategic enrollment plan for your institution. Learn more and register.
Read the latest research and strategies from RNL