Amplify your fundraising online and boost campaign results
Traditional fundraising campaigns don't engage and convert donors in today's highly competitive landscape. Reaching increasingly distracted donors requires evolving past siloed solicitations and capturing supporters in the channels they use every day.
RNL Digital Dialogue boosts donor engagement by delivering relevant messages through top social networks like Facebook and thousands of sites—including mobile—so you can reach more donors where they are—online.
Smart digital marketing always ready to make a connection with donors
Our fundraising experts make your campaigns more effective with smart digital marketing to connect you with more donors online. With this fully managed turnkey solution, we provide the technology, targeting, and creative to make your digital outreach compelling, allowing you to:
Retarget donors who visited your giving page but didn't give with reminders on social media sites
Reach thousands of potential donors with mobile-optimized appeals that show up when they check scores, read news, or shop online
Target specific donor groups with digital communications that match their passions and interests
Read our white paper on digital fundraising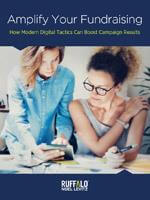 Amplify Your Fundraising: How Modern Digital Tactics Can Boost Fundraising Results
Learn about three specific strategies for engaging donors no matter where they are online

Evaluate how your current online fundraising opportunities compare and discover new opportunities to engage donors.
RNL Digital Dialogue products
RNL Digital Dialogue Annual Giving—Amplifies your annual giving campaign all year long
RNL Digital Dialogue Fiscal Year-End—Boosts your online presence at the end of your fiscal year
RNL Digital Dialogue Calendar Year-End—Engages donors and increases giving at the end of the year
RNL Digital Dialogue Retargeting—Delivers online ads reminding donors to give if they visited your site but did not make a gift
How RNL Digital Dialogue engages donors and boosts campaign results
Insight-led strategy: Our team of experts understand how digital impacts all fundraising efforts.
Intelligent targeting: Our matching process ensures only identified segments see your ads.
Award-winning creative: Our team of designers and writers develop compelling ads tailored to your institution and campaigns.
Optimized distribution: We leverage six key platforms to reach your supporters where they are with the right message.
Meaningful analysis: We measure and report the metrics that matter most–campaign results and giving trends of your donors.
Why choose RNL Digital Dialogue to amplify your fundraising?
Website Returns
Web visitors are 70% more likely to return when targeted on your website
Response Rate
43% increase in response rate when boosting a campaign with digital retargeting
Digital Impressions
Millions of digital impressions served to alumni and donors.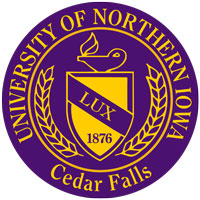 "[Our] campaign worked because we incorporated digital into our overall strategy, allowing us to reach our alumni wherever they are and making it easy for them to give however they want."

"We felt this was a perfect opportunity to touch our prospect base in a different way than we've ever done."

Evaluate how your current online fundraising opportunities compare and discover new opportunities to engage donors.
More solutions for annual giving
RNL Personal Journey
Deliver a fundraising message that is more relevant, more timely, and more effective for today's donors.
RNL Intelligent Phonaton
Align the phone channel with today's donor behavior with RNL's modern approach to phonathon.
Direct Response
Increase donor engagement with top-quality direct mail and email solutions that complement your campaigns.