Online Program Management That Puts Your Institution in Control
Transform your approach to online enrollment with the RNL OPM Alternative. Find a comprehensive solution that provides more transparency, control, flexibility, and ROI than traditional online program management (OPM) providers.
Transparency—From market research, analytics, and benchmarks, you always have visibility into the process and your outcomes.
Control—Your brand, mission, vision, data, research, and academic core remain yours.
Flexibility—Stay ahead of student expectations with scalable recruitment strategies and technological capabilities.
ROI—Build a long-term and transformational revenue stream.
The significant drawbacks of traditional OPMs
32%
provide vague/no protection of student data.
56%
of contracts are 5+ years.
68%
of contracts include OPM course design.
50%
drop in OPM enrollment between 2013-16
The RNL advantages over OPMs
OPMs are in the business of higher ed. At RNL, our business is higher ed. We offer more transparency, control, flexibility, and ROI than traditional OPMs.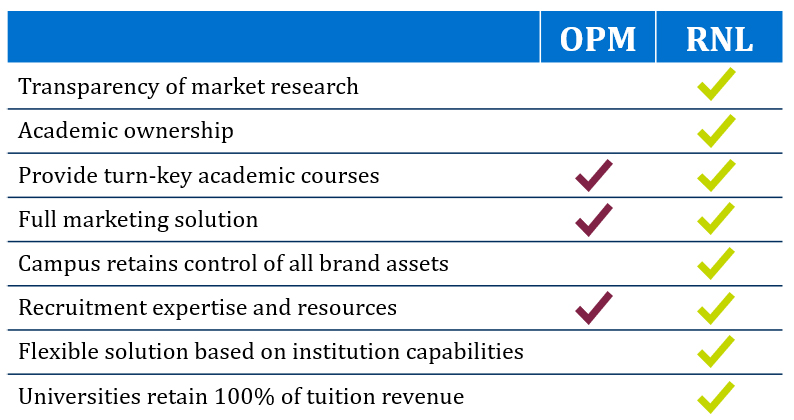 Ask for a Complimentary Consultation
Talk with our enrollment experts about how you can create a world-class online learning experience and also recruit the students you want to your programs.
Request Now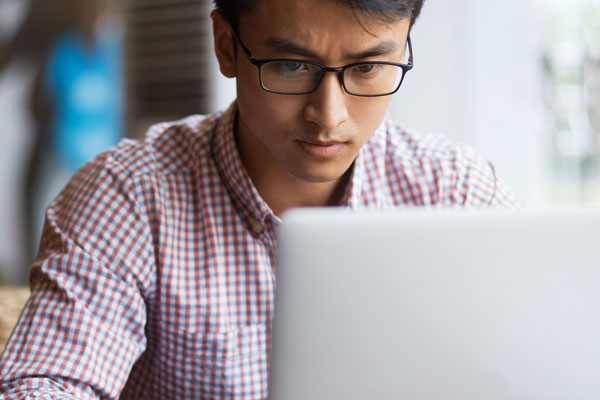 6 ways we deliver a stronger alternative to OPMs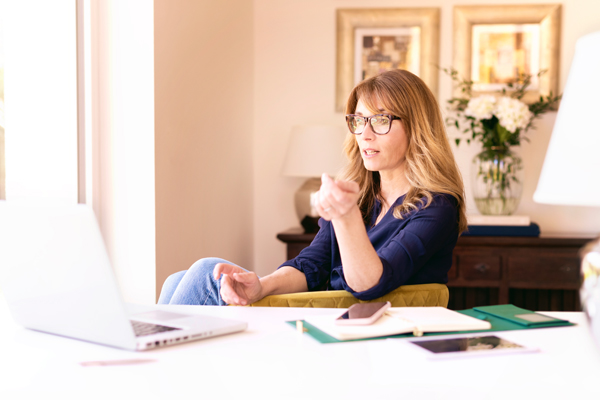 Assess and understand your market to so you can identify new opportunities and prioritize current programs by their ROI potential.
Through expert guidance and our data-informed process, our consultants dive deep to understand your goals, while assessing and strategizing around market demand, program readiness, and much more.
Students demand and need high quality online teaching and learning experiences. With RNL Instructional Design Services, you have a team of experts working with your institution to deliver online learning experiences and courses that will maximize student engagement and academic performance.
Generate qualified leads through digital marketing strategies that fully leverage your website, optimize key pages for search to increase organic traffic, and deliver digital advertising that engages prospective students where they spend their time and when they seek information.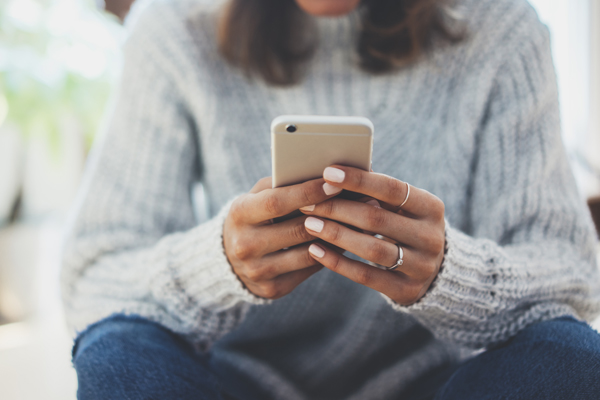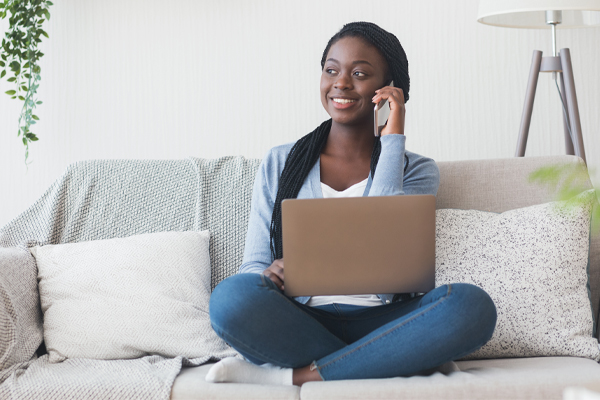 Create continuous engagement throughout the recruitment funnel to generate leads from the right students, drive applications, and increase yield.
ONLINE LEARNER RETENTION
Through digital engagement, assessments, and strategic insights, we can reduce online student attrition and help more online learners complete their educational goals.
More insights from our experts