enrollment
Moving Forward: How to Meet Increasing Demand for Online Programming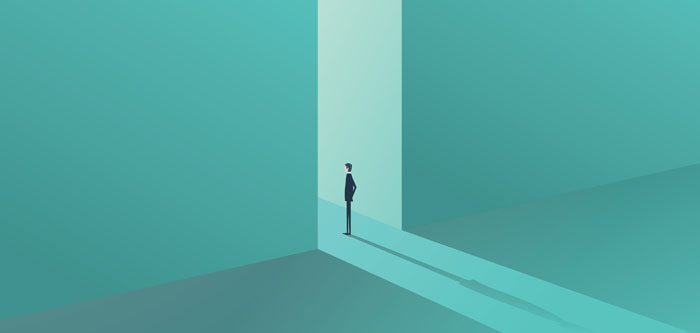 More than half of the more than 250 participants in our recent graduate and online poll are concerned that their institutions' leaders are not very realistic about what it will take to expand their online footprint. Participants represented an array of vantage points, but half were enrollment leaders and another 20 percent were marketing leaders. Among all participants, 48 percent indicated that they didn't think their leaders had a very realistic understanding of what it would take to successfully launch new online programs and expand enrollment in existing program, while 42 percent were at least fairly confident.

Partners
The focus of the RNL Graduate and Online poll this month sought to better understand how planning is taking shape for what may be a (semi-) permanent need to expand online programs. When asked how likely they were to do so through partnerships with external providers, only about one-third indicated that they were quite likely to do so, while half were quite unlikely to do so.

Those who indicated that they are unlikely to work with partners most often indicated that they had either built such capacities over the last several years or were not in a financial situation where that would be possible. One respondent said, "We already have a handful of successful online programs, with in-house expertise to market and recruit students for online or hybrid programs. This same team is responsible for developing competitive programs." Among those that are more likely to seek a partner, comments clustered on the idea of needing to be hard-nosed about what they were good at and what they weren't. One respondent said, "Although resources are tight, we need to be more conscious than ever that we be better than our competition. There will be more competitors than ever, and if we 'muddle through' it, we won't win."
OPMs
Only one-quarter of respondents indicate that key decision makers at their institution have a positive view of working with an online program manager (OPM), while 65 percent have a negative opinion about working with such vendors.

When explaining institutional perceptions, respondents who were negative about such partners routinely mentioned bad past experiences—not only as clients of an OPM with all the sacrifice that takes (not least of which, a big chunk of their revenue), but also past contact when they may have been interested only to be declined by the provider. One respondent said "Our programs are very specific and most OPMs are looking for very general programs. They just weren't interested in working with us where we needed help."(My colleague Holly Tapper has also written about her perceptions about working with OPMs.)
Find a better OPM alternative
Talk with our experts about how you can have online program management with greater transparency, control, flexibility, and ROI.
Maintaining control
Respondents also mentioned concerns about maintaining control and "ownership" of various aspects of the process when working with external partners generally and OPMs in particular. We followed up and asked about the things for which maintaining control/ownership was most important. Unsurprisingly, curriculum was on the top of the list—even more frequently cited that revenue. Marketing messages were somewhat less important and marketing strategies significantly less important. This accords with some conversations that I have had recently with friends at institutions who have indicated that their most urgent needs are how to capitalize on the strengths of digital marketing in an era when everything is digital.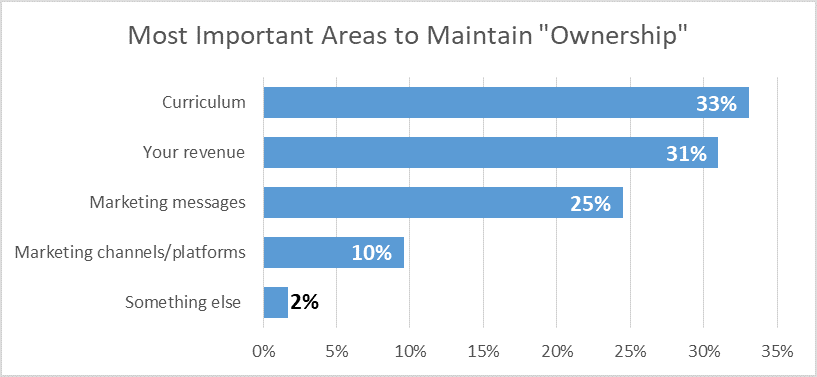 Challenges
We asked respondents to tell us what their most critical challenges are in terms of expanding online programs and enrollment. What was most interesting was the distribution of responses.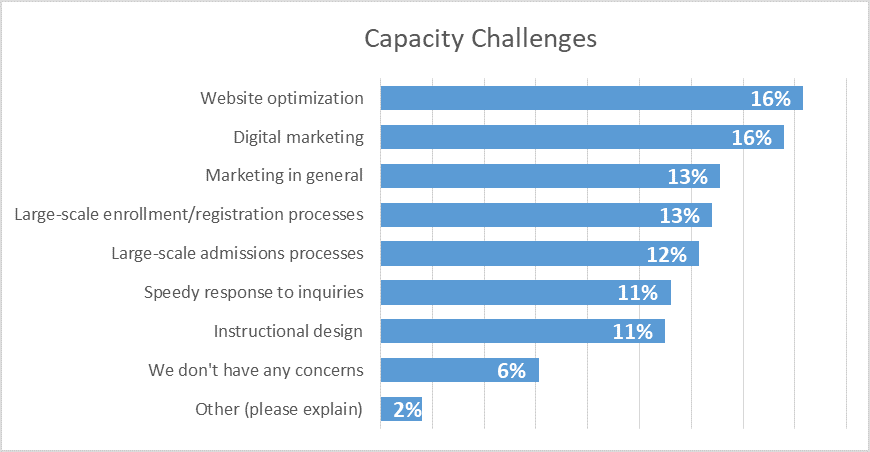 No single capacity challenge was cited by more than 16 percent of respondents. Consistent with many of the conversations I have had (see above) in recent months, they were most likely to be concerned about their ability to successfully optimize their websites and to develop a savvy, state-of-the-art digital marketing strategy that would result in the expansion of their visibility. They were least likely to be concerned about internal instructional design resources and their capacity to respond to inquiries on the accelerated timeline that today's prospective online students expect of the institutions in which they enroll.
Near-term plans
Only 9 percent of responding institutions have no plans to expand the number of online programs they offer. Another 9 percent plan to expand their online program portfolio through a partnership with an OPM. Another 39 percent are planning to work with one or more partners—12 percent on instructional design and 27 percent on marketing strategy. A sign of the constrained times in which we are all living was the fact that 40 percent of respondents were planning to expand online programs but plan to do so without engaging with any partners.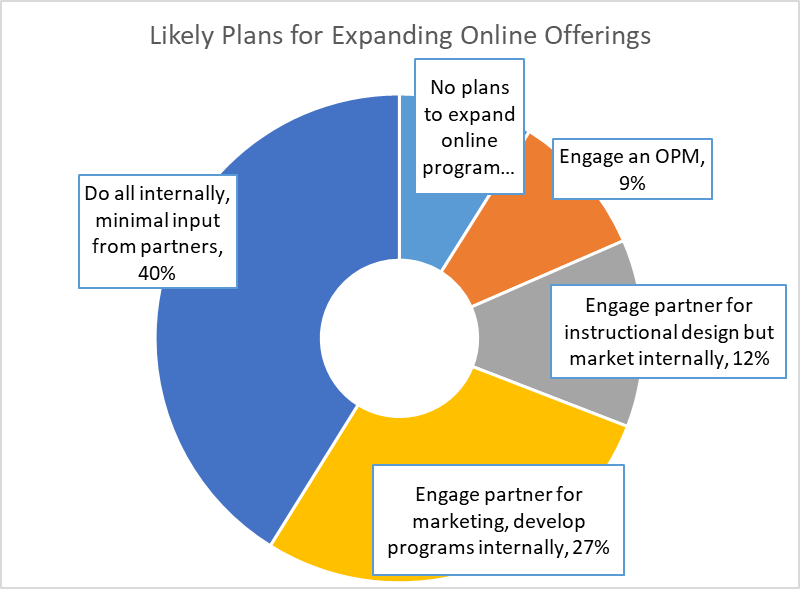 One respondent who indicated that they would be working with a partner on marketing said "The pandemic has forced changes to happen at warp speed, and we need to implement solid solutions quickly in order to pivot with the times and remain competitive. We need to divide and conquer—we should do what we know how to do well, and hand over the things we aren't so good at to someone else." Another respondent who indicated that they would be trying to do it all on their own captured the mood fairly well when she said, "We will likely attempt to do all of this on our own a while longer before realizing we will need additional resources and funding—and a partner—to make it successful at a larger scale."
Watch our discussion of these results
Watch my discussion of the poll results with my colleagues Charles Ramos and Brian Gawor. We dive in and discuss the implications of these findings in more detail.
Looking for strategies or alternatives?
Regarding OPMs, we have already seen how many campuses are looking for another way to manage their online programs, which is why we have created an OPM alternative. And in many cases, given the complexities of today's market and the challenges campuses face, they just want to start with a conversation about potential options. We're always here for you, and I invite you to reach out to us and set up a time for us to chat.
Talk with our graduate and online enrollment experts
Ask for a free consultation with us. We'll help you assess your market and develop the optimal strategies for your prospective graduate students and online learners.
---