enrollment
6 Issues With OPMs for Colleges and Universities
Watch my discussion with my colleague Scott Jeffe about considering the issues with OPMs before choosing to partner with one.
In what feels like a lifetime ago, forward-thinking nonprofit institutions throughout the country began to recognize the revenue potential that existed in the evolving online education market. As more prospective students—mostly adults and/or graduate degree-seekers—searched for educational options that were easier to access and more in line with their lifestyles, many schools began reassessing their instructional design, course delivery, technology, marketing and recruitment practices in order to attract some of these students.
Many also quickly recognized it would be a daunting and resource-draining proposition if they were going to be able to successfully meet the needs of that market. Although the upside was most certainly a positive one, the upfront costs were more than what many budget-protecting/conscious schools were willing to commit without recruiting third-party entities to share the risk with. Thus came the dawn of the Online Program Management (OPM) providers.
These OPMs entered the scene with a great deal of capital, expertise, and the capability to get a school ready to serve these demanding adults quickly—and generating revenue within months rather than years. However, the institution usually had to agree to turn over 50-70 percent of the revenue of these programs over a 5-10 year period. Schools were willing to make that trade off as it would still provide at least some added revenue, but with little to no risk.
Over a decade later, the conversations we have with presidents, provosts, CFOs and other cabinet level leaders seem to indicate a growing frustration with the partnerships they signed off on many years ago (my colleague Holly Tapper recently discussed what she wished she'd known about OPMs before working with them).
These issues with OPMs are rooted in six key areas:
1. Course Content and Delivery: Latching Onto an Institution's Brand
Many institutions are not fully equipped and/or lack the expertise to develop course content—or deliver such content—in an online modality. Even if they are willing to part with the capital required to be a competitor in the market, schools can take years to effectively deliver a worthwhile product. OPMs provide fully virtual turnkey courses and programs along with the training and support (to both faculty and students) that maximize the overall experience for all involved. This allows a school to quickly establish themselves in the market.
But this also leads to the first issue with OPMs: they often latch on to the institution's brand to deliver their own content/product. If a university parts ways with their OPM, they lose all the courses developed/delivered on their behalf as well as the support infrastructure. That leaves the institution with no offering to market, sell, and deliver—and no understanding of how to do so given the opacity of some of the most successful OPMs.
This creates a level of dependency on the OPM that makes it almost impossible for a school to separate themselves from them. OPM-developed courses/programs are also often not aligned with the institution's overall character and mission, instead mirroring the OPM's pedagogical philosophy rather than the school's.
2. Technological Capacity: Increased Dependence on the OPM's Infrastructure
OPMs additionally provide a robust technological capability that most schools could not replicate based on the limited budgets and skill-sets on hand. The technology allows a seamless, online experience that effectively delivers the courses, while also providing best-in-class tech support. The issue is that the partnership never improves the institution's capabilities in this area, but instead causes the school to further lean on the OPM—leading to less control for the institution over the course of the partnership.
Technology also enhances the reporting and attribution that provides a precise understanding of market behaviors; helping hone resources toward highest return on investment (ROI) activities, programs, etc. Yet institutions have little to no access to such information. Schools operate in a "black box" as OPMs take advantage of their significant capabilities to leverage the institution's brand, and then use the data to make whatever decisions they feel provide the best chance for the highest revenue (much of which was going into their pockets). These decisions often don't factor the college's mission or priorities.
Find a better OPM alternative
Talk with our experts about how you can have online program management with greater transparency, control, flexibility, and ROI.
3. Marketing and Recruitment: Messaging and Student Engagement Driven by the OPM
Institutions find themselves with too limited a recruitment and marketing staff to take on the level of engagement required to attract, engage, and enroll the number of students required to maximize revenue potential in the online space. In addition, the experience required to operate effectively in the digital space is completely different than for traditional programs and presents a disadvantage for most universities.
OPMs are given complete control as their staff act in place of the college's. They actively market and engage with prospective students, although their approach may not reflect or align with the institution's personality or character. OPMs also create an alternative web-based "universe" that attracts potential students to them (both those looking for online and on-campus opportunities) for qualification, outreach, and enrollment.
This alternative universe also operates in a black box, with no information, data, and/or leads directly shared with campus officials. The process is ripe for the cannibalization of prospects as well as built-in conflicts of interest. The full outsourcing of these efforts additionally places the institution further into dependency on the OPM, without any ability to improve internal campus capabilities.
Creative and messaging is also outsourced to OPMs. The creation, development, and delivery of these critical aspects of an institution's positioning in its community and market often occur with little to no oversight by campus officials to ensure brand alignment.
Because reporting, intel, and other trends are not shared in their entirety with schools, it's difficult for institutions to understand which leads are the result of the OPM's efforts and which are driven by the institution's reputation. This benefits the OPM since the revenue share is driven by the number of enrollments. Further, student information collected by the OPM is also kept from the campus until the students have applied and/or enrolled.
For campus leaders, this means any separation from their OPM would result in losing all student data (leads and applicants), creative, messaging, marketing collateral and strategy, web presence supporting the online programs, and the staff responsible for connecting and engaging with students. A school would be left to rebuild from scratch, incurring not only the costs of recreating their online programs, recruitment, marketing, and technological infrastructure, but also doing so while losing potential revenue until they had a product to deliver. This is one of the more particularly vexing issues with OPMs.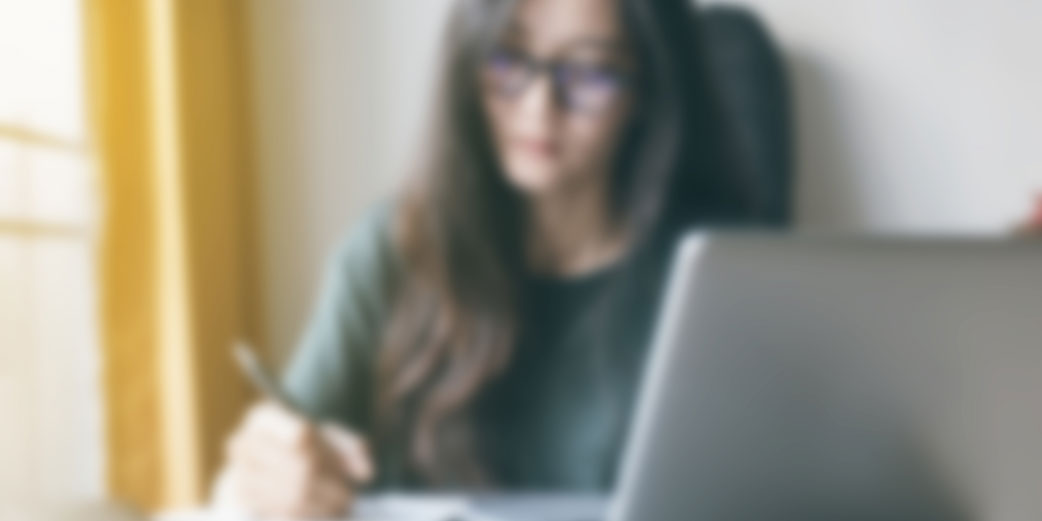 4. Revenue: Turning Over Half of Generated Revenue
OPM agreements have notoriously locked institutions into decade-long commitments, while sharing over 50 percent of revenue generated to a third party. Although it is true that the OPM takes on the majority of the risk, the length of these agreements along with institutions ceding control or development of internal capabilities only ensures that the OPM will control the partnership for years, unless an institution commits more resources to begin to enhance their internal expertise and infrastructure.
5. Transparency: Lack of Access to Critical Information
Higher ed leaders frequently cite a lack of transparency as one of the biggest issues with OPMs. Presidents, CFOs, provosts, and enrollment managers often highlight the lack of information, data, intelligence, and insights coming from the OPM pertaining to how their brand, institutional presence, and market are used, communicated to, and engaged. Schools normally do not have information to help further build out their own understanding of the online market and the ability for campus staff to strengthen internal capabilities through increased access to these insights. In an interesting twist, one data point that is always transparent is the percentage of revenue owed to the OPM upon enrollment of a class/cohort.
6. Ownership: Surrendering the Institution's Brand
Simply stated, cabinet-level leaders' issues with OPMs come down to one key area: ownership. Schools find themselves surrendering their brand in order to have little-to-no ownership of their online programs, courses, recruitment, marketing strategy, material, data, website presence, and revenue. This relationship has enhanced the frustration and fatigue that has permeated the walls of academia over the last few years. Schools are beginning to revisit these "partnerships" as well as increasing funding for internal capabilities so they can recover ownership from the OPM.
The Alternative: A Partnership Built on "Radical Transparency"
In order to decrease dependency, as well as retake ownership over online programs, recruitment, marketing, data, and revenue, schools need to take on a more investment-minded approach to their expansion of online education. Many leaders recognize the problem with delegating risk, only to surrender everything else. They know that they need to take on that risk and financial commitment themselves in order to maximize potential without minimizing control. Although schools may not have all the capabilities to do this on their own, the type of relationship/partnership they engage in needs to mirror the eventual goal and intended outcome.
At RNL, we help institutions transition back to greater ownership by focusing on filling the gaps and overall needs that exist due to lack of experience, skill-sets, and/or staffing resources. We normally find that institutions can do more than they think when they have the right guidance. Rather than outsourcing everything, we help institutions strategically upsource where there are already capabilities, while outsourcing areas needing significant help—but with the intent to build institutional capabilities over time.
We call this "radical transparency." Schools have complete access to the data we have and use to inform strategy. Both the campus and RNL work hand-in-hand toward enrollment success. No longer does an institution live under a revenue share business model that introduces potential conflict-of-interest, but a fixed-fee model that enhances a true partnership structure that aligns all parties toward the same intended result(s).
Once a partnership is complete, the institution has developed the capabilities, reporting, experience, program and coursework development and delivery capacities to be true owners of their destiny, as well as enrollment and revenue success.
If you have issues with OPMs, talk to us. Reach out and we'll set up a time to discuss your challenges, goals, and potential solutions.
Find a better OPM alternative
Talk with our experts about how you can have online program management with greater transparency, control, flexibility, and ROI.
---