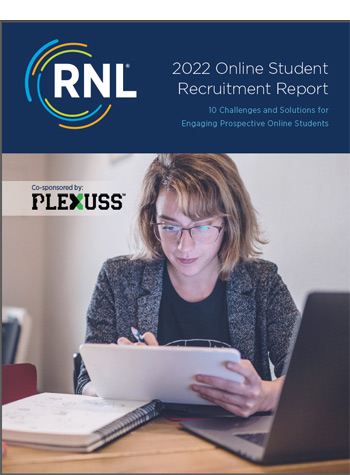 Watch this 5-minute discussion of the 2022 Online Student Recruitment Report
.
Explore 10 key challenges and solutions and nearly 40 findings in this online student recruitment report.
Online enrollment at the undergraduate, graduate, and non-degree level has become crucial to enrollment growth for institutions. However, prospective online students have very different expectations and behaviors than traditional undergraduate and graduate students.
Learn about those expectations in the groundbreaking Online Student Recruitment Report. This survey of 1,600 prospective online students reveals what these students expect and demand. Explore 10 key areas of online student enrollment:
Trends in online enrollment growth
The largest opportunity for online enrollment growth
Intended disciplines of study for online students
Preferences for course length and structure
How online students search for programs of study
Content preferences for prospective online students
The most important enrollment factors
The age ranges of online students
Preferences for communicating with prospective programs
How quickly online students expect an admission decision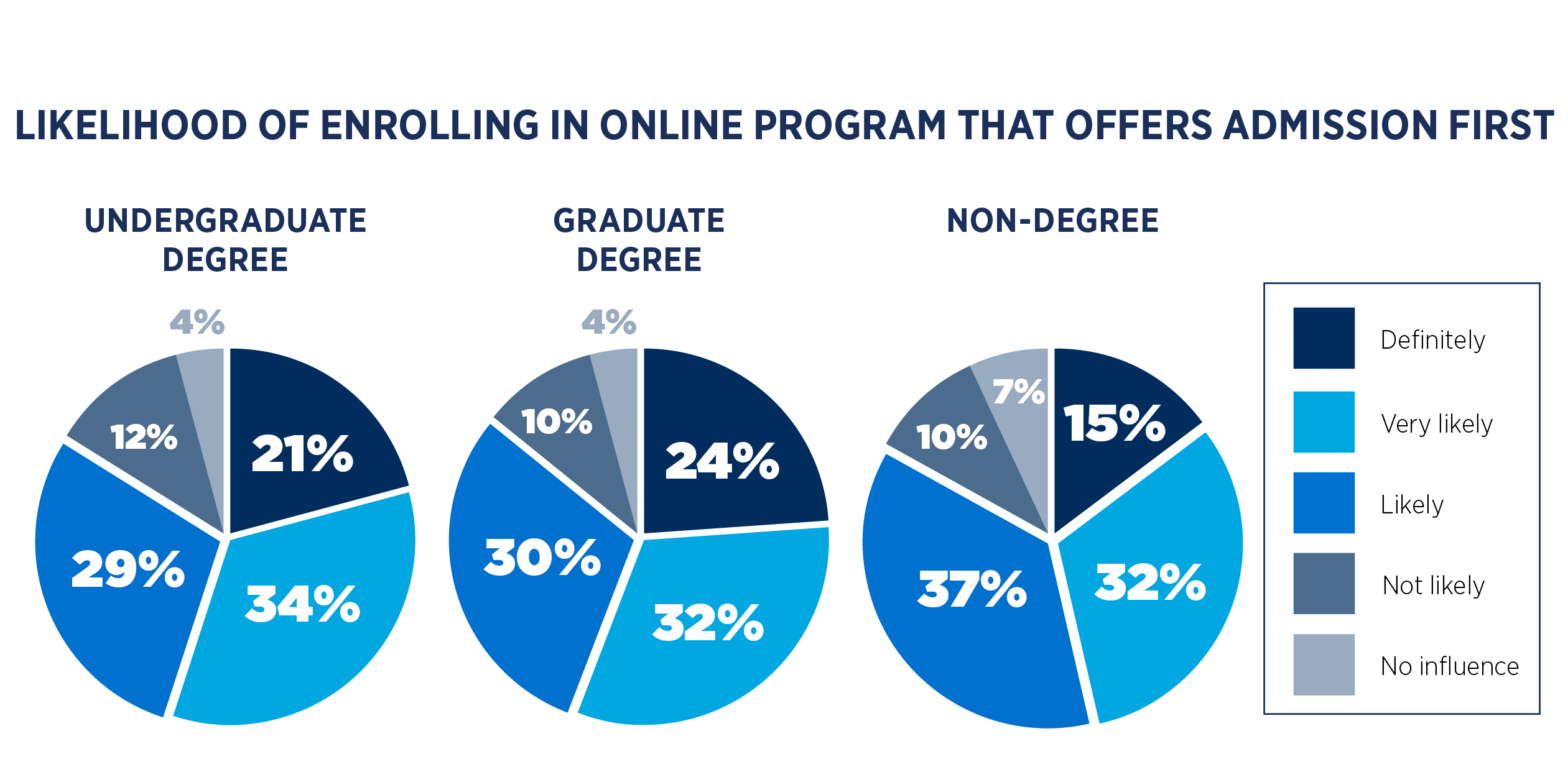 This research report was co-sponsored by PLEXUSS.
Complete the form on this page to download your free copy of the report.