Put Your Brand in the Palm of a Student's Hand

The students you want to reach today are more reachable than ever thanks to the smartphones they carry everywhere they go. Now RNL has a powerful yet simple way to connect with those students and get them to answer your calls: RNL Visual Caller ID
Create more connections and build brand awareness with students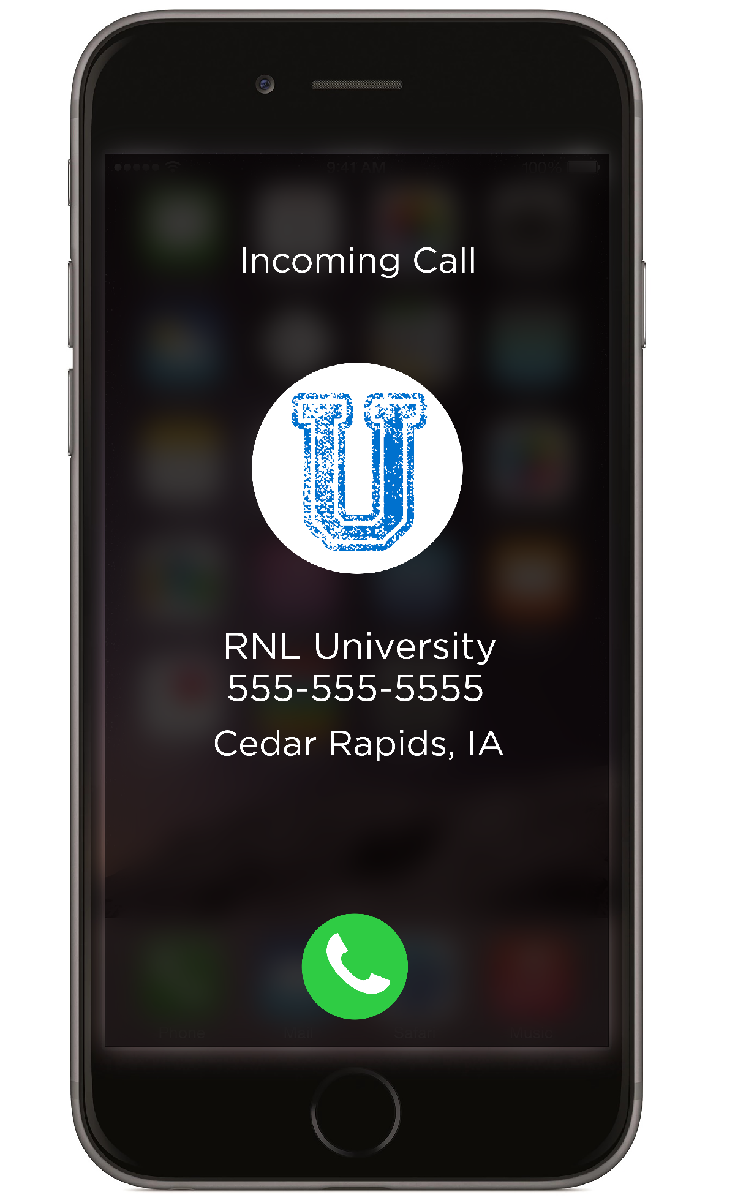 Brand every call, even if students don't pick up
Your logo and campus name creates a brand experience even students don't answer the call.
Increase call completion with whitelisting of your number
Campuses using RNL Visual Caller ID have already seen a 25% increase in pickup rates.
Add departmental branding
You can add text such as "Department of Admissions" to your call listing to specify which campus department is calling and increase chances of a student picking up.
Distinguish your campus visually
With all the calls students receive from colleges and other organizations, RNL Visual Caller ID will make you stand out.
Add RNL Visual Caller ID to these RNL Complete Enrollment solutions
RNL Demand Builder
RNL Demand Builder provides strategic college student search campaigns that build a pool of interested students followed by extended engagement to maximize application and enrollment rates.
RNL Applicant Cultivator
RNL Applicant Cultivator delivers the most advanced way to nurture and develop your college applicant pool, through a combination of predictive analytics, inquiry surveys, and compelling marketing campaigns we create for your institution.
Articles from the RNL enrollment blog