Launch an advanced campaign
that builds a stronger applicant pool
Every institution needs a robust applicant pool to reach its enrollment goals, whether to grow enrollment overall or to enroll specific student populations.
RNL Application Generation delivers the most advanced way to nurture and develop your college applicant pool, through a combination of predictive analytics, inquiry surveys, and compelling marketing campaigns we create for your institution.
ALIGN your applicant strategy with your enrollment goals
Need more applicants? Applicants who meet specific shaping goals? RNL Application Generation ensures that you build an applicant pool that fits your goals.
TARGET students who are most likely to apply and enroll
Using powerful analytics and surveys, we uncover new markets for your senior search purchase and qualify your inquiries.
ENGAGE rising seniors and parents with compelling applicant marketing campaigns
Multichannel campaigns across digital, email, direct mail, and phone create the relevant engagement needed to generate the right applicants.
How RNL Application Generation benefits campuses nationwide
10 POINTS HIGHER
inquiry-to-application rate when engaged with our personalized communication campaigns
32% INCREASE
in completed applications after using our services for two years
30% ENROLLMENT GROWTH
in two years after institutions added our recommended applicant services
7 components to engage the best applicants and increase conversions

Real-Time Targeting and Engagement Campaigns
Inquiry pool surveys via phone and online collect real-time attitudinal information, leading to extended and customized email fulfillment campaigns

Application Marketing Campaigns to Students and Parents
Application information package goes to students and personalized letter with relevant parent information goes to parents.

Digital Advertising with RNL Digital Dialogue
First party data matching, geo-fencing, and retargeting will reach students where they are—on their mobile.

Personalized, Targeted Email and Direct Mail
Award–winning creative engages students and ensures your brand resonates.

Student Search Predictive Analytics
Powerful predictive analytics target multiple markets to scan for the best senior search purchase to be included in the applicant campaign.


Campus Visit Planning and Recruitment Consulting
Campus visits from our Enrollment Marketing expert for training and advising on recruitment practices empower you and your team to maximize the information we provide.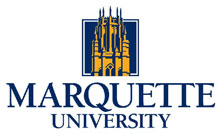 "I was just thrilled on May 1. It was great to see our expectations come to fruition."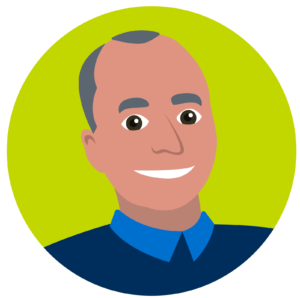 NEW for RNL Application Generation: AL, RNL's AI chat for enrollment
RNL Application Generation includes AL, our AI chat solution for enrollment. See how this conversational AI lets you have intelligent, natural one-on-one conversations with students any time of day or night. Learn More About AL
Ask for a free guided tour of RNL Enrollment Management Solutions and speak with our enrollment management experts on finding the ideal strategy for your institution
Additional products for Enrollment Management
RNL Enrollment Marketing
Find all the solutions you need for student search, digital marketing, and student engagement that will boost your enrollment results.
RNL Yield Solutions
Award financial aid more strategically, keep admitted students engaged through enrollment, reduce melt, and maximize yield with these enrollment solutions.