fundraising
Your FY23 Fundraising Planning Playbook: 8 Key Steps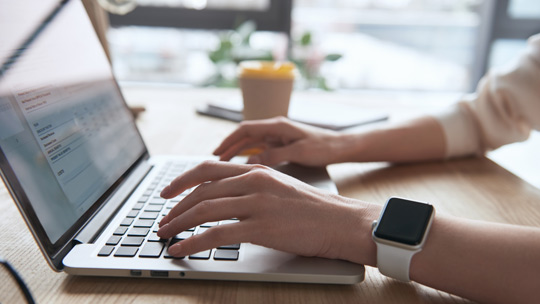 Spring has sprung! With it comes Giving Days, commencement celebrations, and planning for the next fiscal year's donor engagement.
Does this sound familiar?
"Awesome job team! Way to pull out all the stops, push the limits, achieve unprecedented heights and do it all with fewer people and less support! Now let's do it again next year, but the goals are 10 percent higher. No problem, right?"
Just as development professionals expel a sign of relief, the cycle begins again. Not to mention that things have gotten tougher with open positions, competition for donor dollars, and strategies that need updating.
To help you kick off your FY 23 fundraising planning, here are eight key strategies to get your ducks in a row and set your programs and teams up for success.
1. Align fundraising budget spend with revenue expectations and goals, not necessarily ROI
Can you draw a straight line between the things you are spending time and money on and fundraising revenue? COVID helped to put a few of our expenditures such as costly travel and signature events under closer scrutiny regarding their effectiveness and necessity for driving dollars and donors. But have you taken a harder look at all your activities and strategies?
Omnichannel outreach is essential to success, but are you fine tuning the cadence, the quantities, and the channels each year to ensure that you're getting the most out of your outreach?
Is cost-per-dollar-raised a good measure of what you are trying to achieve? If participation is an important metric for your program, you must budget for costly acquisition. This doesn't mean you can't measure ROI, but that measurement needs to be tracked and projected over a longer term.
2. Audit your fundraising tools for duplication and overlap
How many versions of the same tool do you have? How much overlap in function exists amongst the set of tools in your department? How about across the university?
Now is a great time to take stock of what you have, what it does, and how it relates to your goals. It's also good to assess whether you have duplication and/or gaps in your tech stack.
This is also an opportunity to consider how multiple units/users on campus could benefit from the same platform. Many RNL partners are leveraging their relationships with enrollment, athletics, and others to add new technology to the advancement stack by creating a cross-functional platform for all stakeholders.
3. Achieve big fundraising goals by setting some small ones
Did your Giving Day goal just go up another $1 million? Does it feel unachievable? Insurmountable? Sort of arbitrary?
Before you panic, try chunking up the big goal into small ones that you can set, like milestones in your preparation, and manage expectations of everyone involved. $X secured in major gifts, # of ambassadors engaged, mini goals for each university college/department, etc are all key milestone goals.
Free consultation on your fiscal year planning
Where can you have the biggest impact on donor engagement next fiscal year? What investments will produce the greatest ROI on your fundraising results? Talk with RNL's experts during a free fiscal year planning consultation.
4. Dive deep into your fundraising data to build personalized donor outreach strategy
When it comes to moving the dial, our greatest successes usually come from identifying and addressing our weaknesses.
Do you know your retention threshold? This is the average time frame that your donors tend to drop off after giving—knowing that can help you determine follow-up strategies.
Do you know how many years on average it takes for an annual donor to become a leadership-level donor?
Do you know at which dollar level your retention rates go up and donors become super "sticky?"
We've done a lot of work over the years with RNL partner institutions on this type of analysis, including our RNL360 report. These insights help you target the best donors for upgrades, retention strategies, and invitations to join leadership societies or make estate gifts, etc.
The key is to align strategy with donor behavior. You might even go so far as to survey donors and tie back their responses to tailor appeals and outreach. This was wildly successful as RNL helped transform young alumni giving at Schuler Initiative partner institutions.
5. Giving Days are the new volunteer fundraising mechanism
Reunion giving, class agents, and other traditional volunteer fundraising strategies have all but disappeared from most collegiate fundraising programs. Giving Day and crowdfunding ambassadors are today's micro-volunteers who really amplify giving. Giving Days and crowdfunding also provide a ton of upside and advantages. The shorter term commitment appeals to more of today's donors. The digitally-focused efforts allows for easy sharing, participation, and excitement around causes that your volunteers are passionate about—allowing you to cast a wide net and recruit them in droves.
6. You need to engage your donors through a minimum of 3 channels
Marketing experts know that we need to see ads many times before we are likely to act on the message. That's why they deliver ads and communications across so many channels: Instagram, Facebook, text messages, mailers, and email. For your message to compete, you need to be reaching your donors across a variety of channels as well, at a cadence and frequency that prompts action on your desired timeline.
We have seen this work very well for our fundraising partners. In fact, a university we worked with recently posted a 58 percent giving rate for alumni contacted through at least three channels (phone, text, and video messages). And while fundraising programs should always be sure they are optimizing their channel allocation, it's also critical to look at the impact of dropping a channel before removing it.
7. Fight for fully remote work in key positions that impact your pipeline
Need to fill open positions today? The best way to attract and retain top talent is to loosen the requirements for being in the office. Sure, hybrid is great, but that still requires your employees to live in the general area. Many people are bound to their current locations because of family or other personal ties, and the need for many of our fundraising pros to be in the office is minimal at best. The returns for truly experienced, talented leaders will far exceed any perceived losses incurred by that person not sitting across the hall from you.
8. Build a student philanthropy plan that goes beyond Senior Class Gift
The advancement profession needs college students to be more engaged in philanthropy on campus for two major reasons: we need these future graduates to participate in giving as young alumni and we need a new class of new professionals to join the advancement career path.
With the closure of many on campus telefund/phonathon programs over the last decade, we've seen a drop off of college students becoming junior fundraisers. However, we've seen growth in student engagement during Days of Giving and through crowdfunding projects. The excitement, energy and willingness is there.Consider how your student ambassadors and future fundraisers can do more to build a culture of philanthropy on campus today.
Data and a long-term focus will fuel FY23 fundraising results and beyond
Keep in mind that you do not have to do it all alone. Our team of experienced consultants, who have all been in your shoes doing this planning, are ready to connect with you and help make sense of your data. Reach out to set up a time to talk, and we can share the newest, cost-effective fundraising solutions that can make a difference for your team. Happy Spring, and as fundraisers say: "now let's do it again."
Free consultation on your fiscal year planning
Where can you have the biggest impact on donor engagement next fiscal year? What investments will produce the greatest ROI on your fundraising results? Talk with RNL's experts during a free fiscal year planning consultation.
---